Here below I will share you the best quotes in Urdu. Urdu quotes or Urdu saying are very popular among all people in the world who can read and speak the Urdu language.
If you are searching for the best quotes in Urdu language, best quotes on love, life and other topics than you are on a right place.

The authors you love and like Maolana Rumi, Qasim Ali Shah, Ashfaq Ahmed, Sheikh Saadi, Nelson Mandela and many more local and English authors. These Urdu quotes will bring a change in your life. you will think big and grow rich.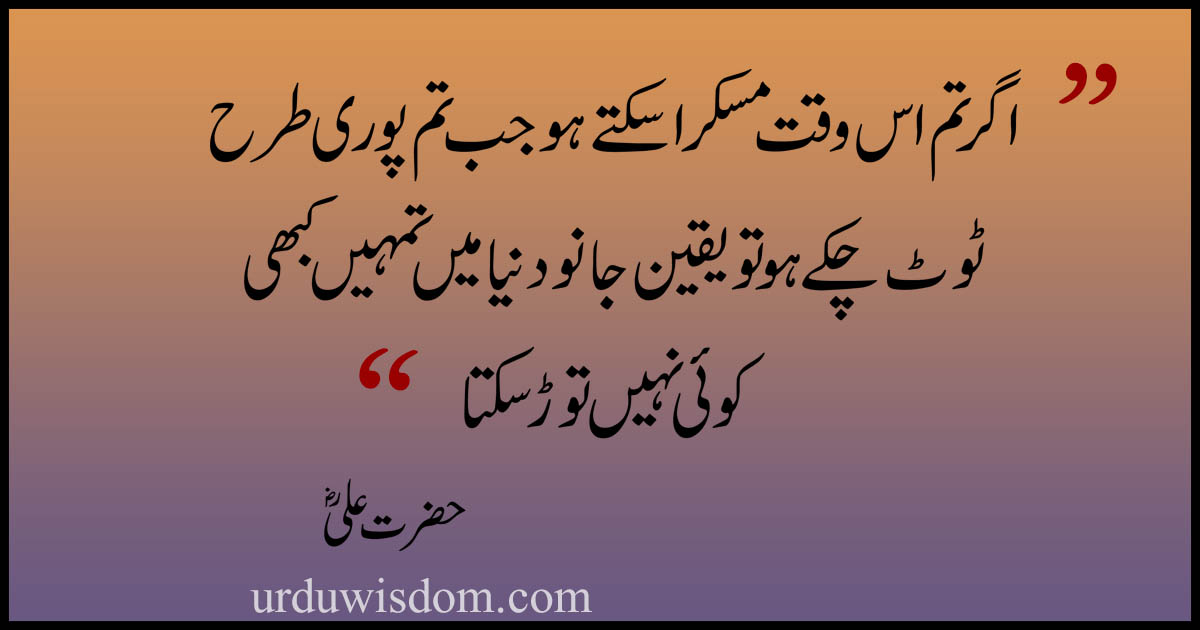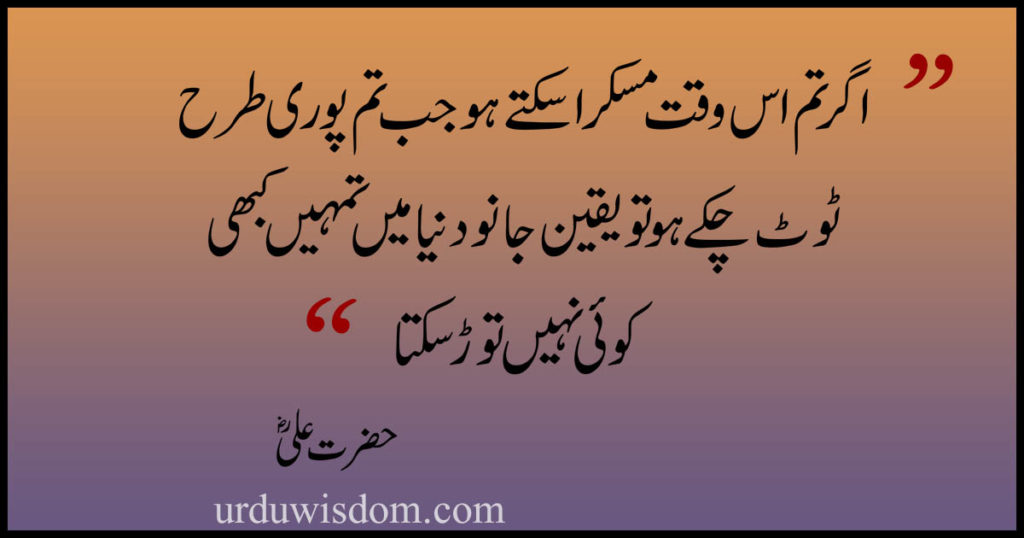 Agar tum us waqt muskara saktay ho jab tum pori tarha toot chukay ho, to Yakeen jano dunya mein tumain koi nahe tore sakta.
اگر تم اس وقت مسکرا سکتے ہو جب تم پوری طرح  ٹوٹ چکے ہو, تو یقین جانو دنیا میں تمیں کوئی نہی توڑ سکتا.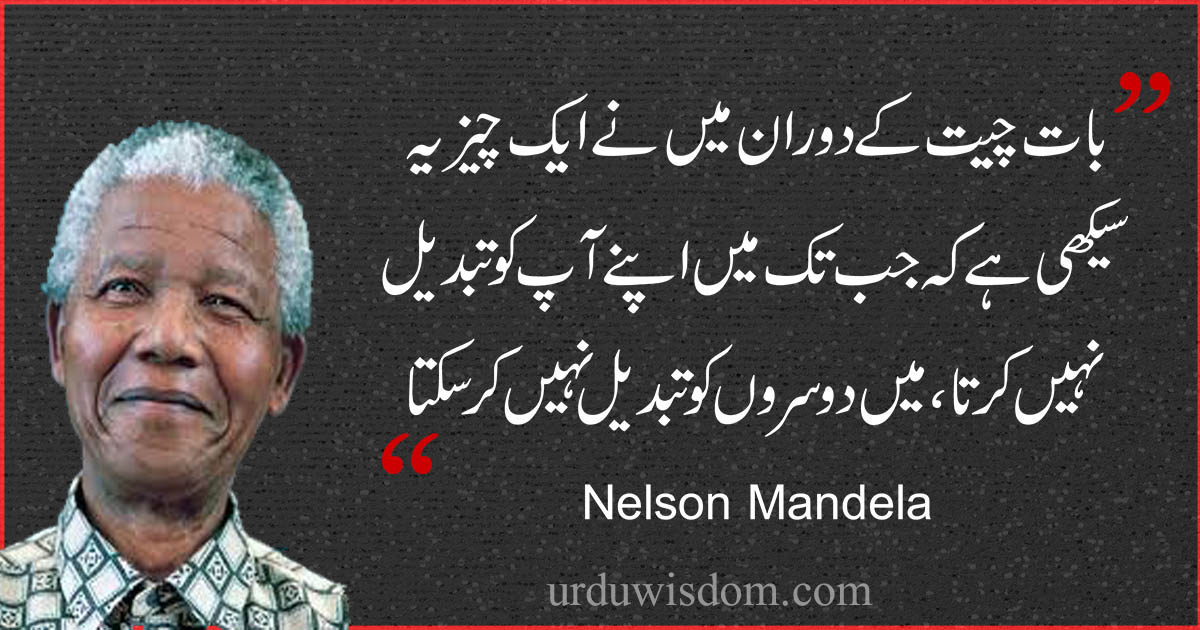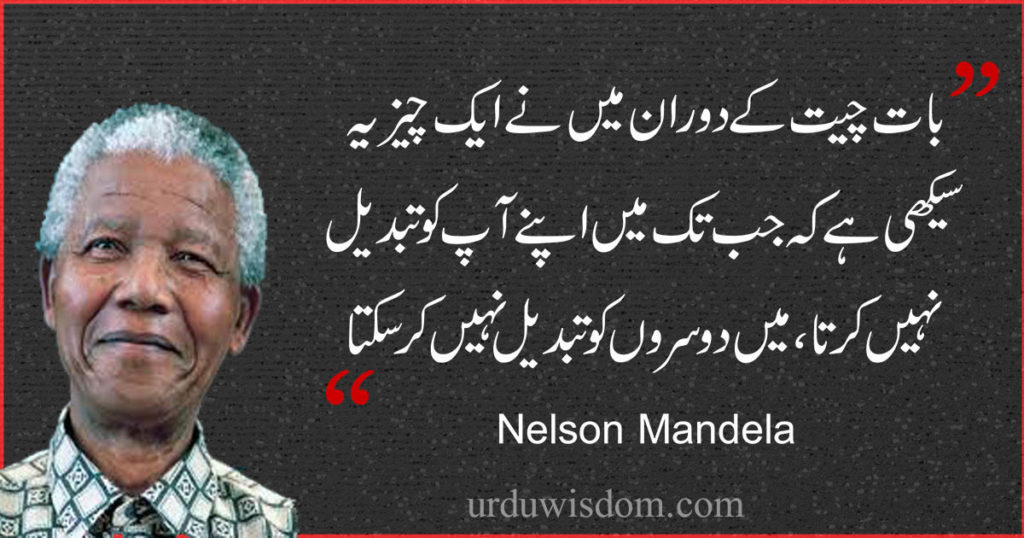 Baat cheet kay doraan mein nay eak cheze yeh seekhi hay keh jab tak mein apnay ap ko Tabdeel nahe kar sakta, Mein dosron ko bhe tabdeel nahe kar sakta.
بات چیت کے دوران میں نے ایک چیز یہ سیکھی ہے کہ جب تک میں اپنے اپ کو تبدیل نہی کر سکتا, میں دوسروں کو بھی تبدیل نہی کر سکتا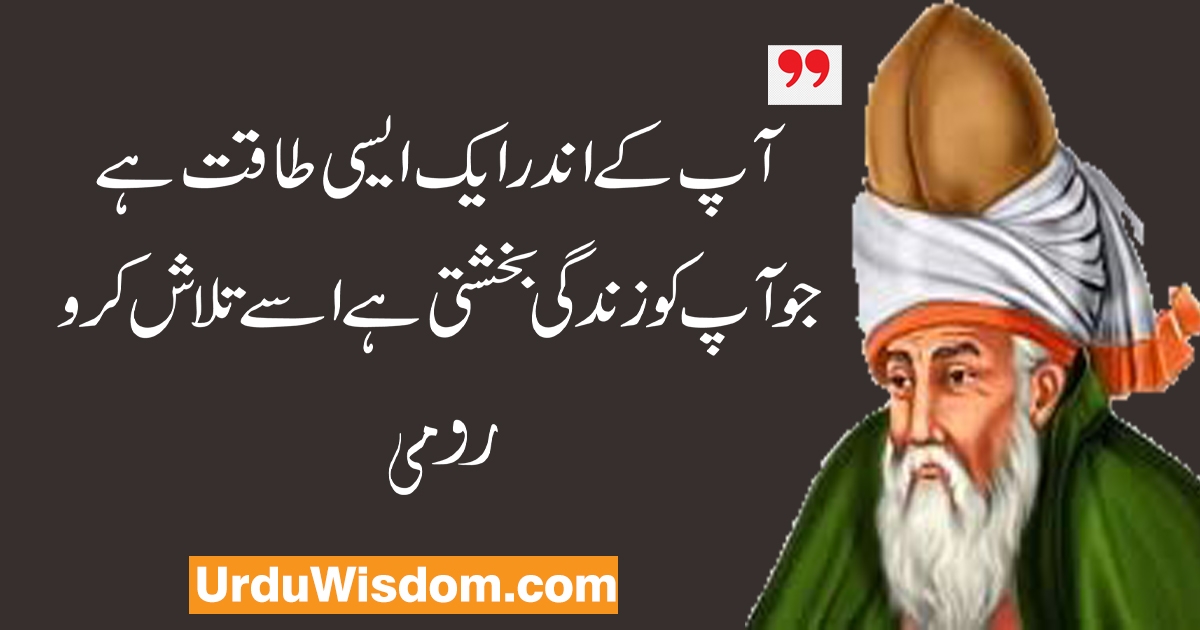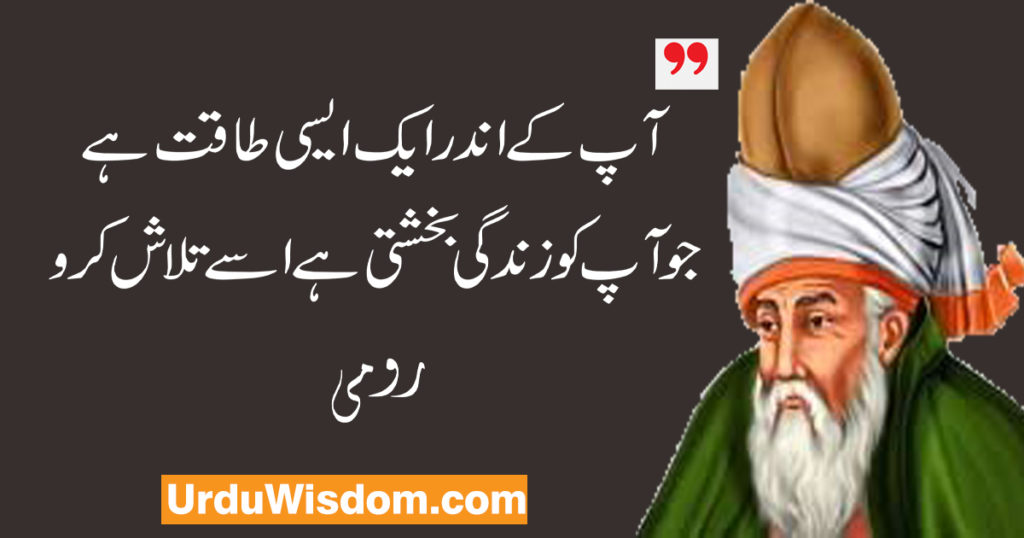 Aap kay andar eak aise taqat hay, Jo aap ko zindagi Bakhashti hay, Usay Talaash karo.
آپ کے اندر ا یک ایسے طاقت ہے, جو آپ کو زندگی بخشتی ہے, اسے تلاش کرو.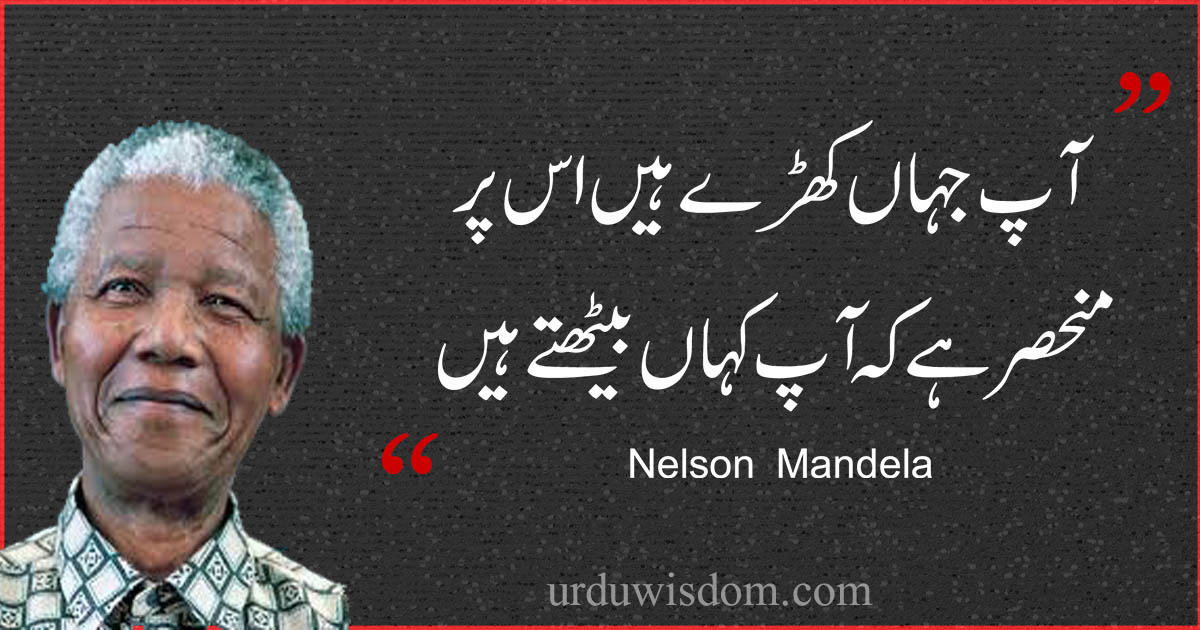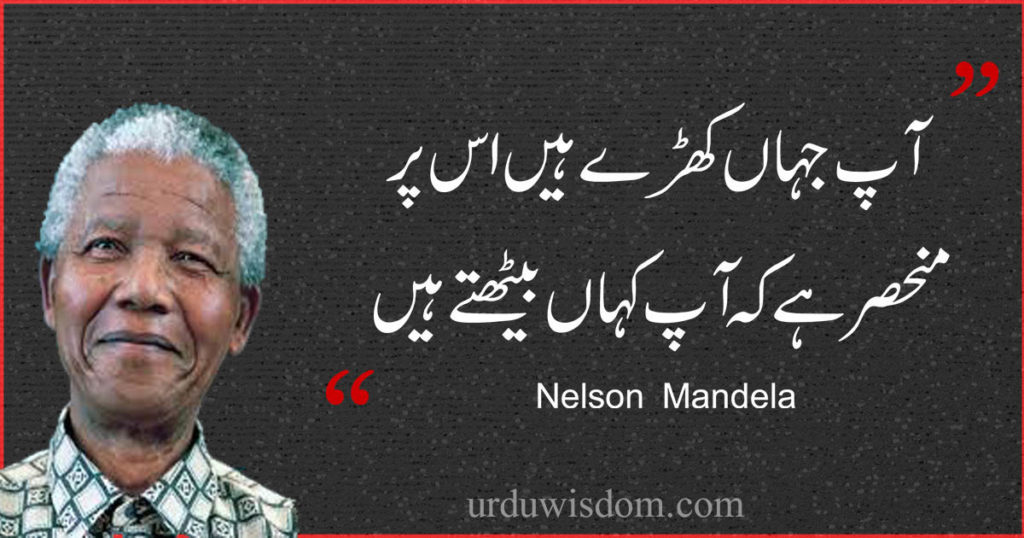 Aap Jahan kharay hain is Par Munhasir Hay keh Aap Kahan Baithtay hain.
آپ جہاں کھڑے ہیں اس پر منحصر ہے کہ آپ کہاں بیٹھتے ہیں.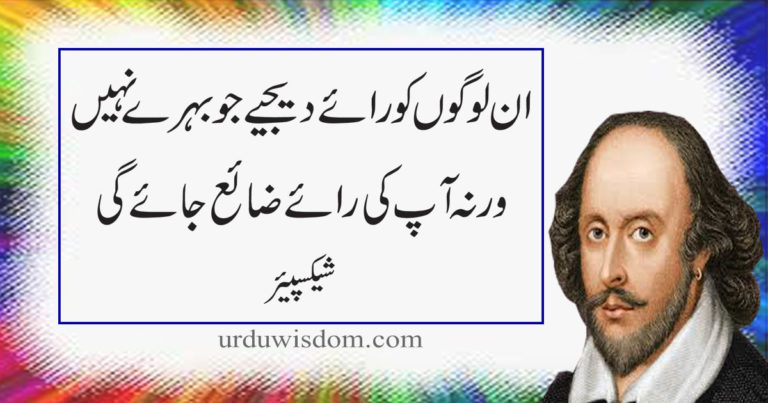 Un logo ko rauy Dijya Jo Behray nahe warna aap ke raye Zaya jay gei.
ان لوگوں کو رائے دیجیئے جو بہرے نہیں ورنہ آپ کی رائے ضائع ہو جائے گی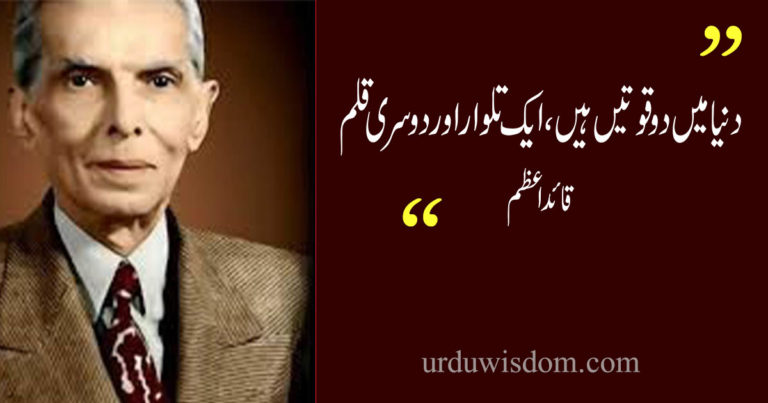 Dunya Mein Do Qowatain hain eak Talwar aur Eak Qalam
دنیا میں دو قوتیں ہیں ایک تلوار اور دوسری قلم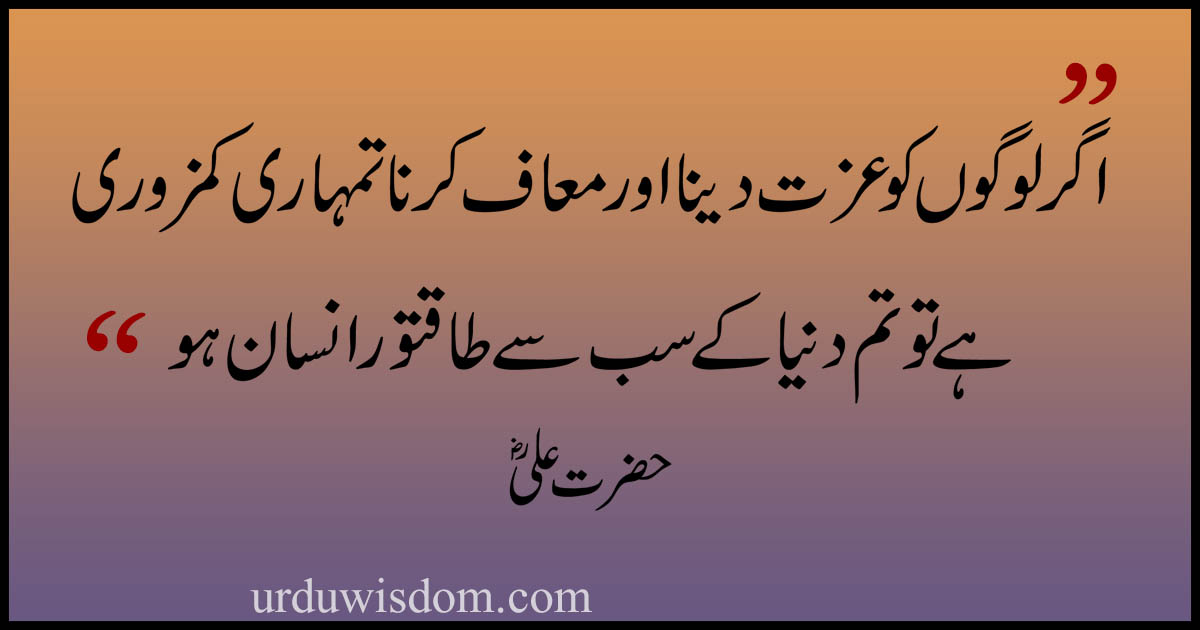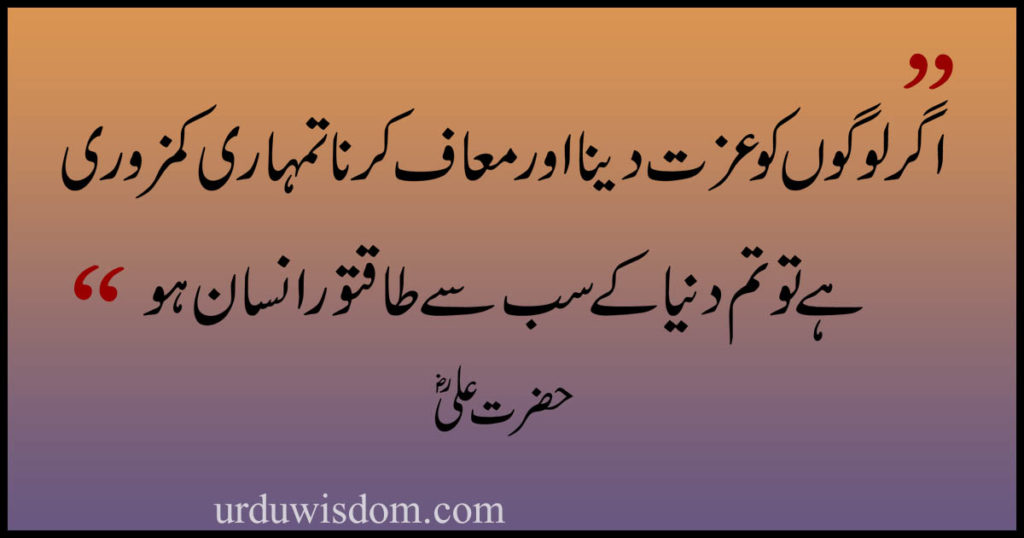 Agar logo ko izzat daina aur Moaaf karna Tumhari kamzori hay to tum dunya kay sab say Taqatwar insaan ho.
اگر لوگوں کو عزت دینا اور معاف کرنا تمہاری کمزوری ہے تو تم دنیا کے سب سے طاقتور انسان ہو.