Qasim Ali Shah quotes in Urdu are very popular among all people. He is a well-known teacher and motivational speaker in Pakistan. In a very short time, he became a social media influencer. He is loved by Pakistani youth. He is the author of several books and a famous entrepreneur.
He is the founder of the Qasim Ali Shah Foundation which is situated in Lahore. He is a good trainer and the foundation is used for training purposes. He writes many inspirational and motivational quotes.
Here you will explore the best Qasim Ali Shah quotes. These quotes you will never read before. You will read below: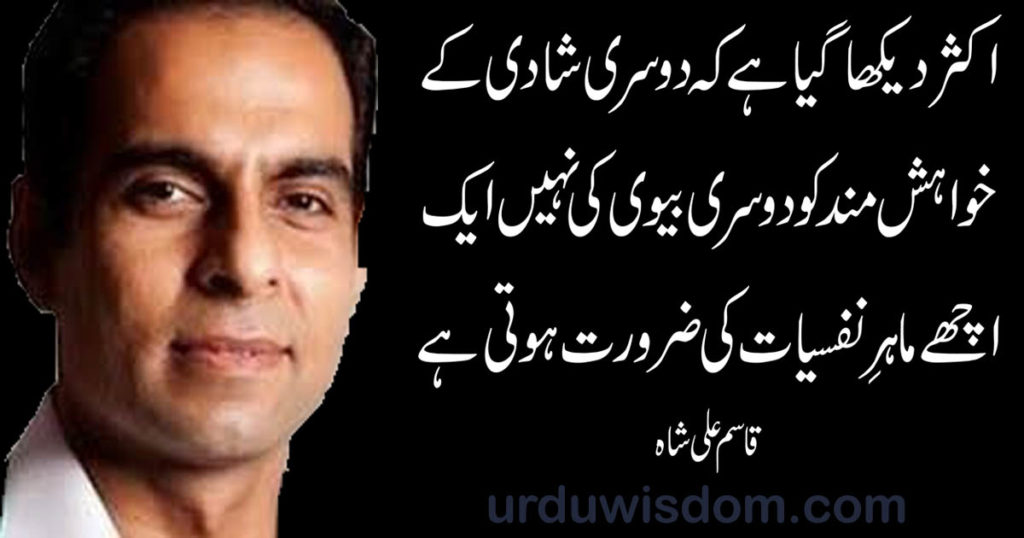 Aksar daikha gya hay keh, dosri shadi kay khawaish mand ko dosri bevi ke nahe aek maher e nafsiat ke zarorat hoti hay.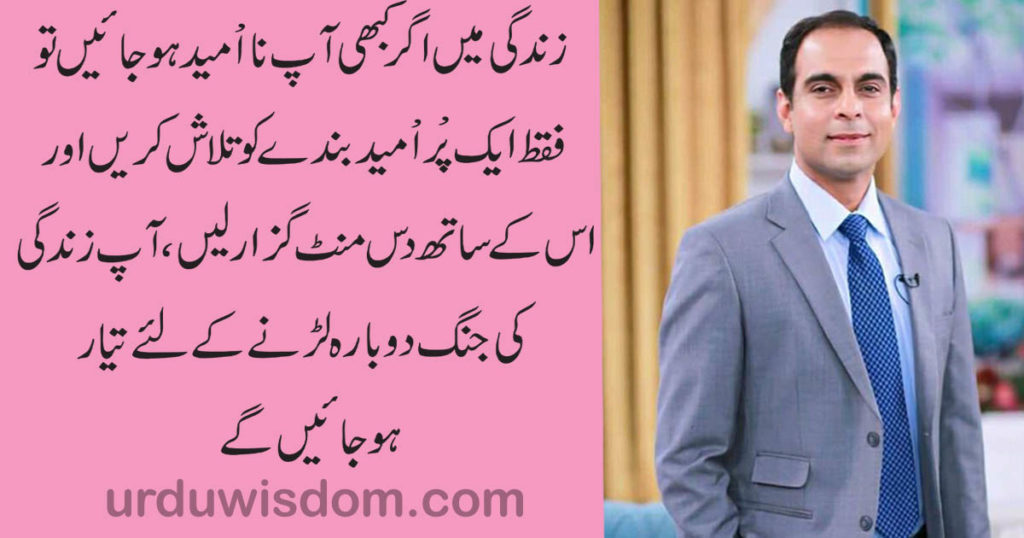 Zindagi me agar ap kabi na omeed ho jain to faqat aek pur omeed Banday ko talash karain aur us kay sath 10 mint guzaar lain . App zindagi ke jang dobara larnay kay lya tyar ho jain gay.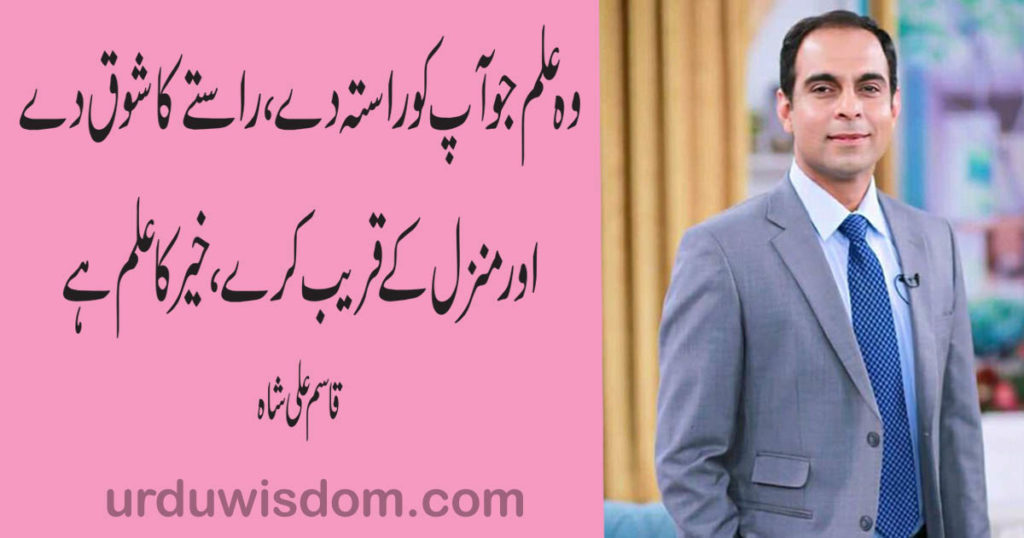 Wo ilm jo app ko rasta day, rastay ka shaoq day aur manzal kay qareeb karay, Khair ka ilm hay.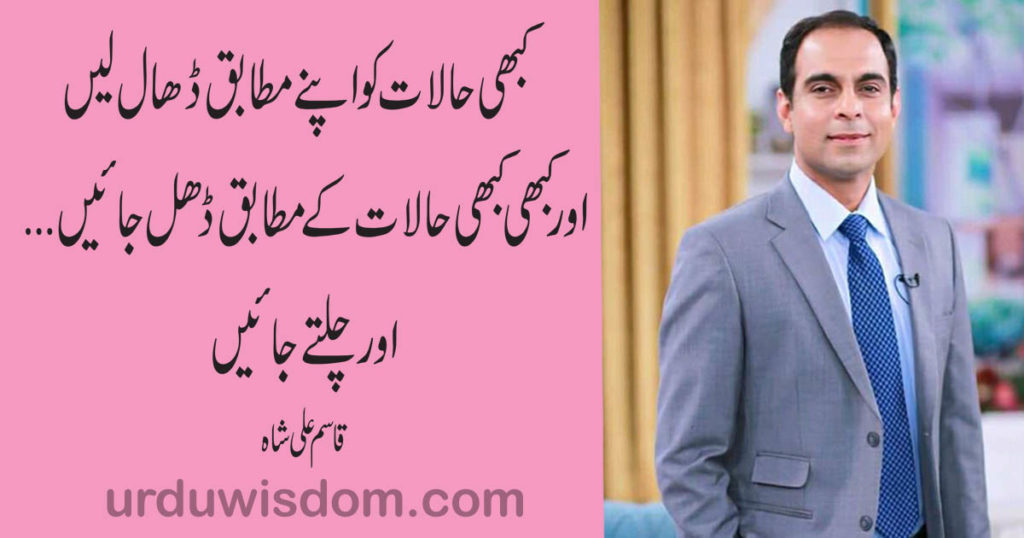 Kabi halaat ko apnay mutabik dhaal lain aur kabi kabi halaat kay mutabik dhal jain, aur chaltay jain.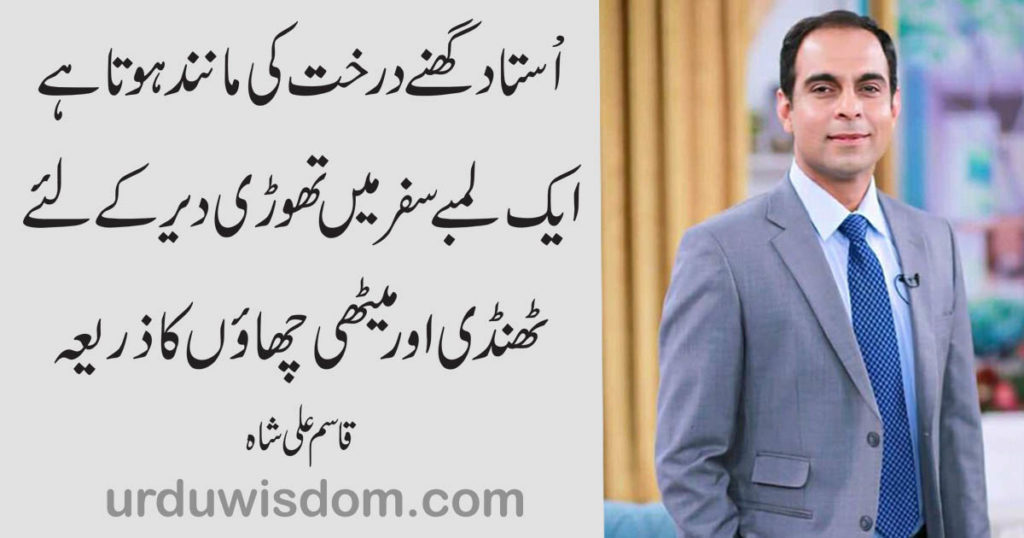 Ustaad ghannay darakht ke manad hota hy. Aek lambay safar mein thori dair kay lya Thandi aur Methi chaon ka zarya.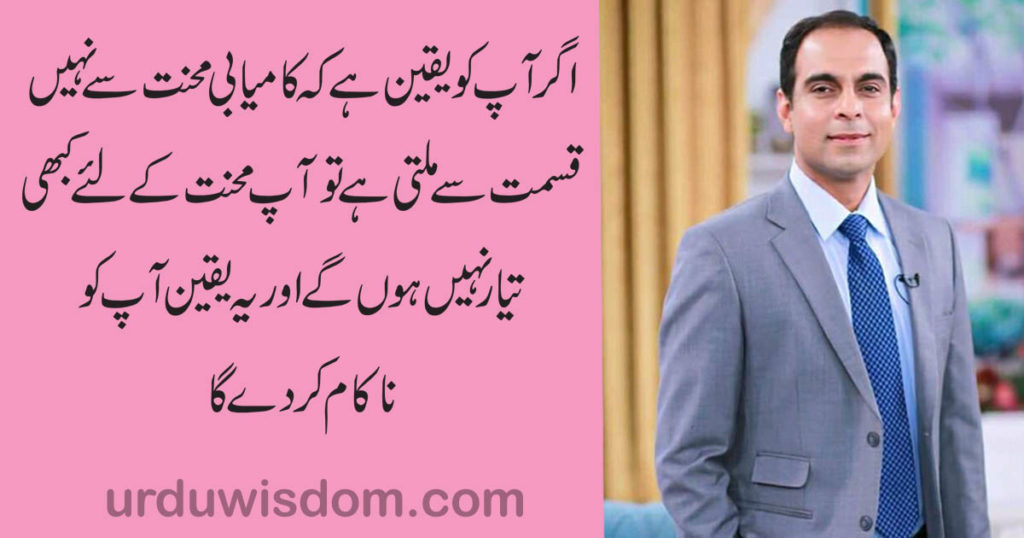 Agar ap ko yaqeen hay k kamyabi mehnat sa nahe Qismat sa milti hay to ap mehnat k lya kabi tyar nahe hon gaya aur ye yaqeen ap ko nakaam kar day ga.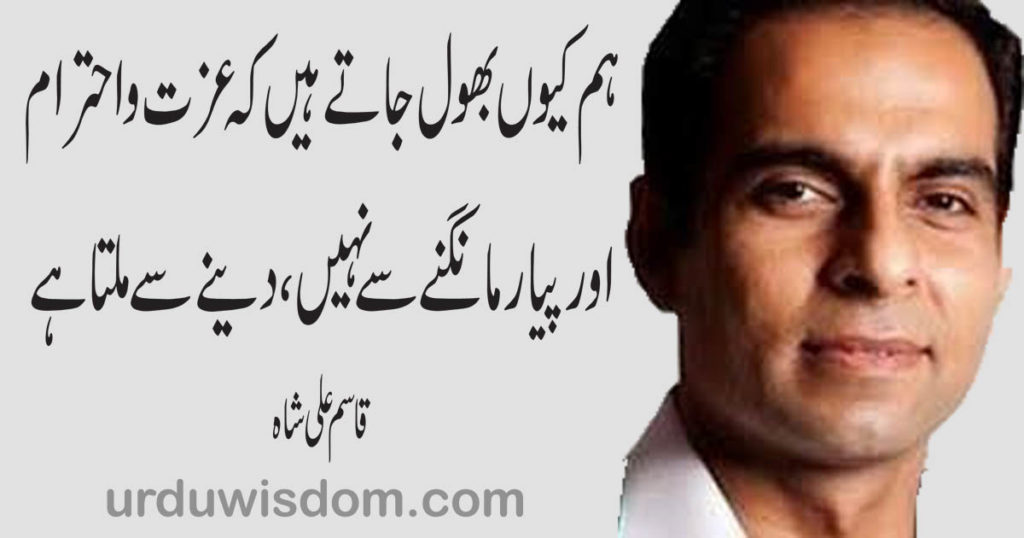 Hum kion bhool jatay hain k Izat o Ehtaraam aur Pyaar mangnay sa nahe dainay sa milta hay.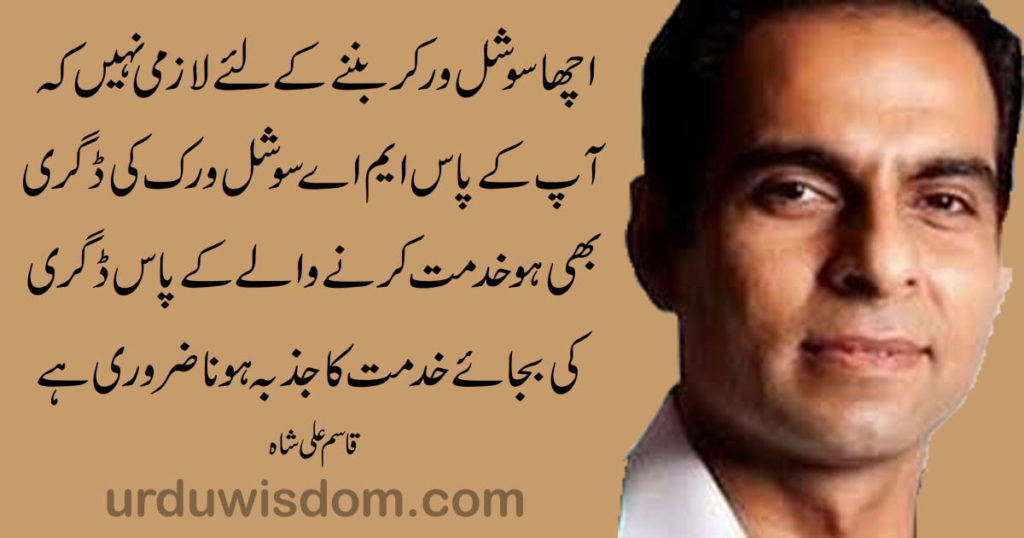 Acha social worker bannay k lya lazmi nahe k ap kay paas MA social work ke degree ho khidmat karnay walay k paas degree k bajay jazba hona zaroori hay.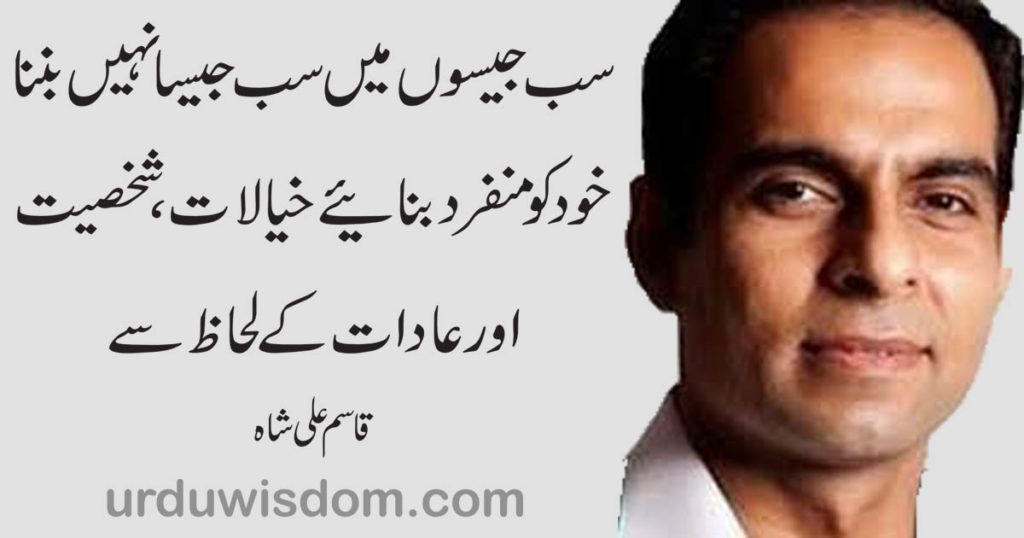 Sab jaiso mein sab jaisa nahe banna khud ko munfarid banaye khyalaat, shakhsiat aur adaat k lyaz sa.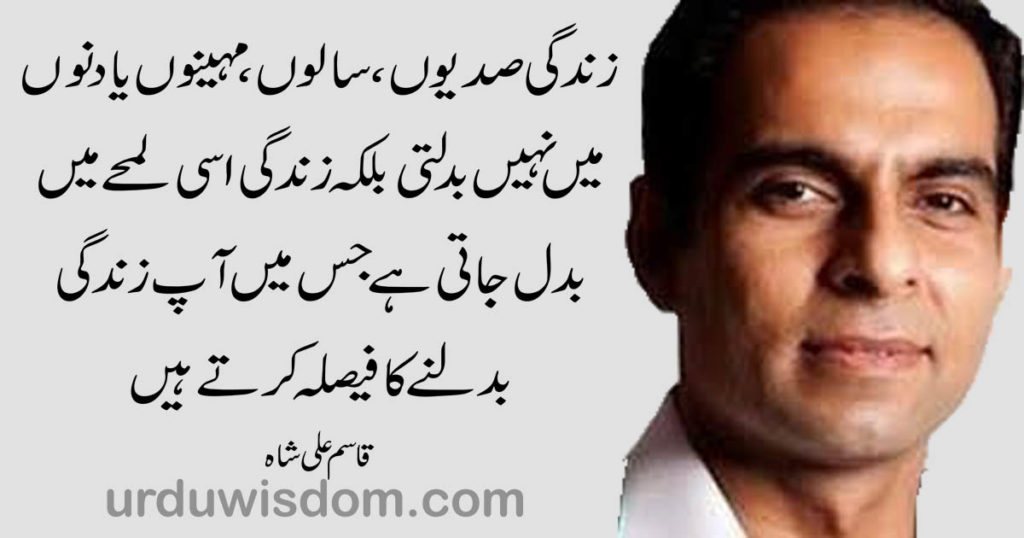 Zindagi sadion, salon, maheno ya dino mein nahe badalti balka zindagi us lamhain me badal jati ha jis me ap zindagi badalnay ka faisla karaty hain.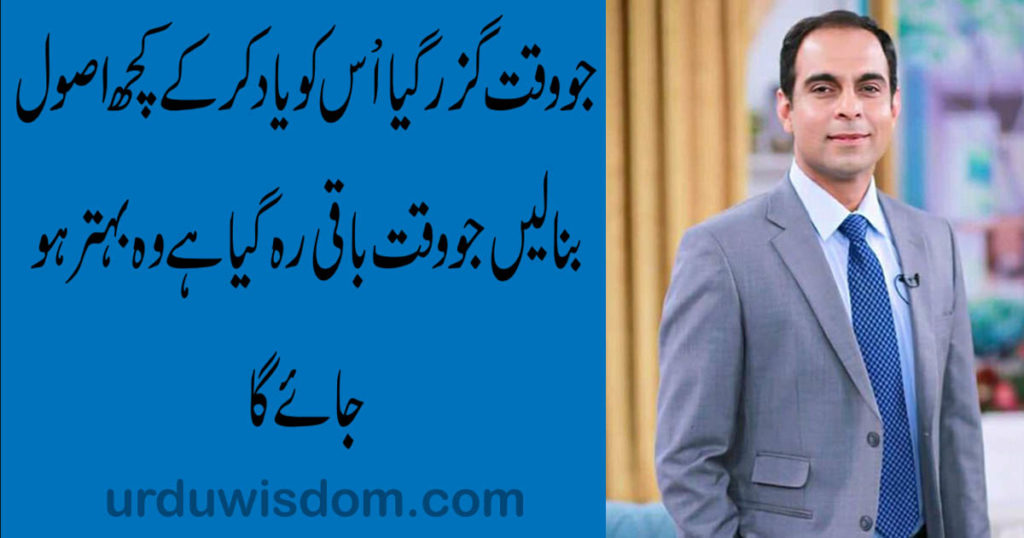 Jo waqat guzar gya us ko yad kar k kuch asool bna lain jo waqt baqi reh gya hay wo behtar ho jay ga.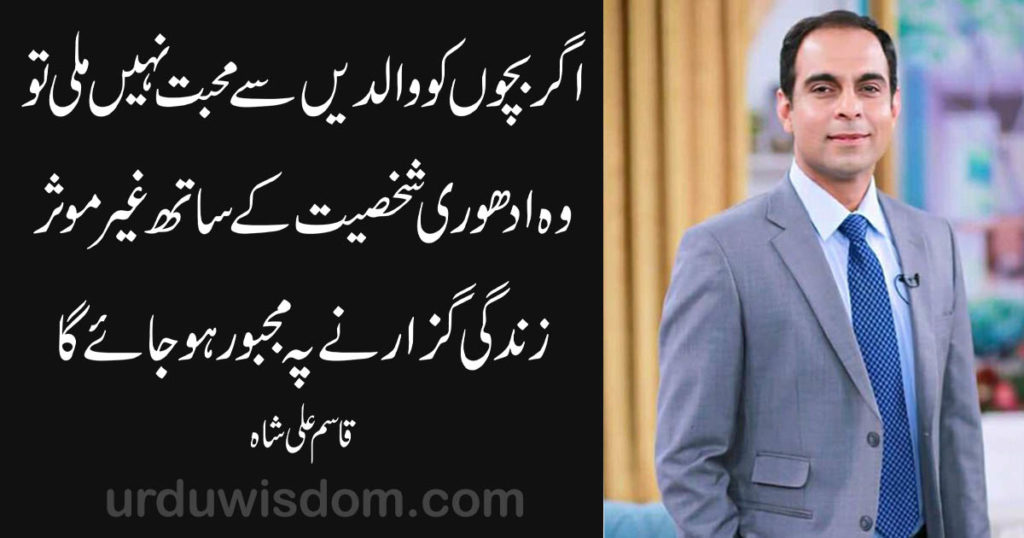 Agar bachon ko waldain sa mohabat nahe mili to wo adhori shakhsiat ka sath ghair moasar zindagi guzarnay par majboor ho jay ga.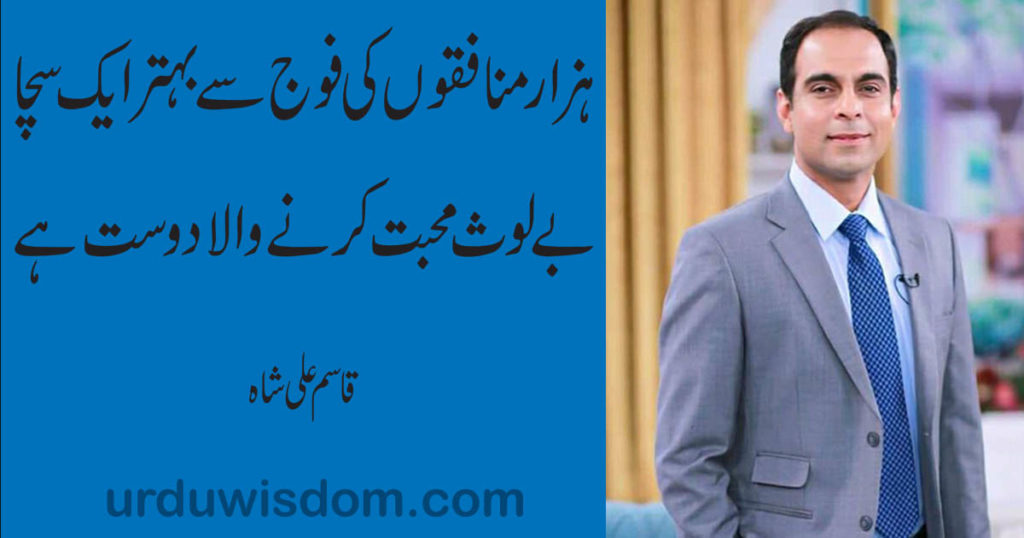 Hazaar monafko ke fouj sa behtar aek sacha be los mohabat karnay wala dost hay.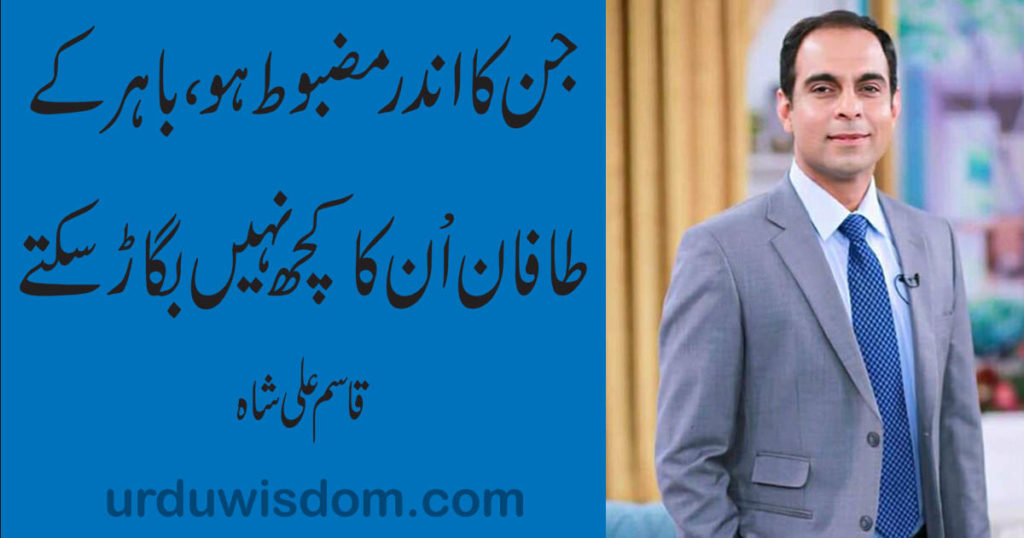 Jin ka andar mazboot ho, baher ka tofaan un ka kuch nahe begaar saktay.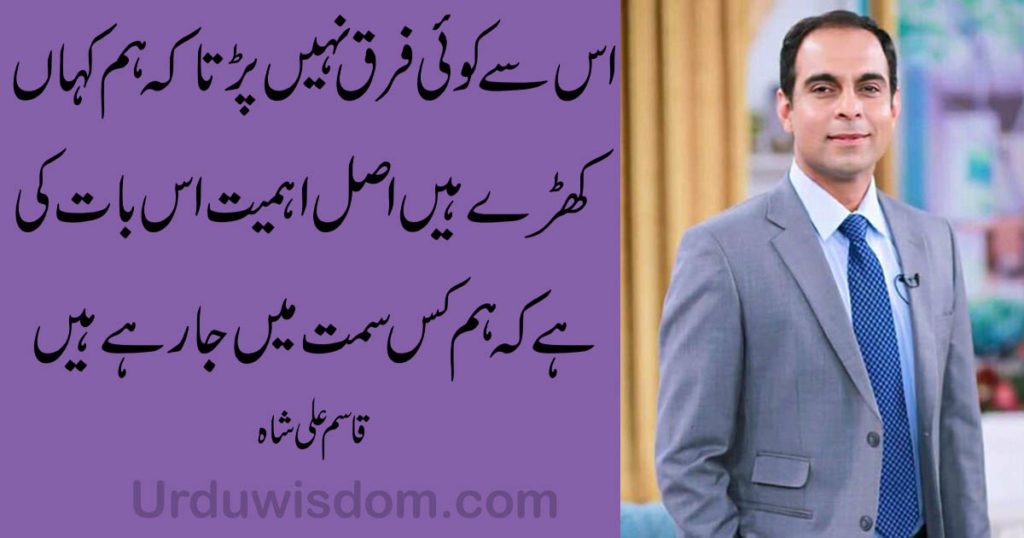 Is sa koi farq nahe parta k hum kaha kharay hain, asal ehmiat is baat ke hy hum kis simat me ja rahe hain.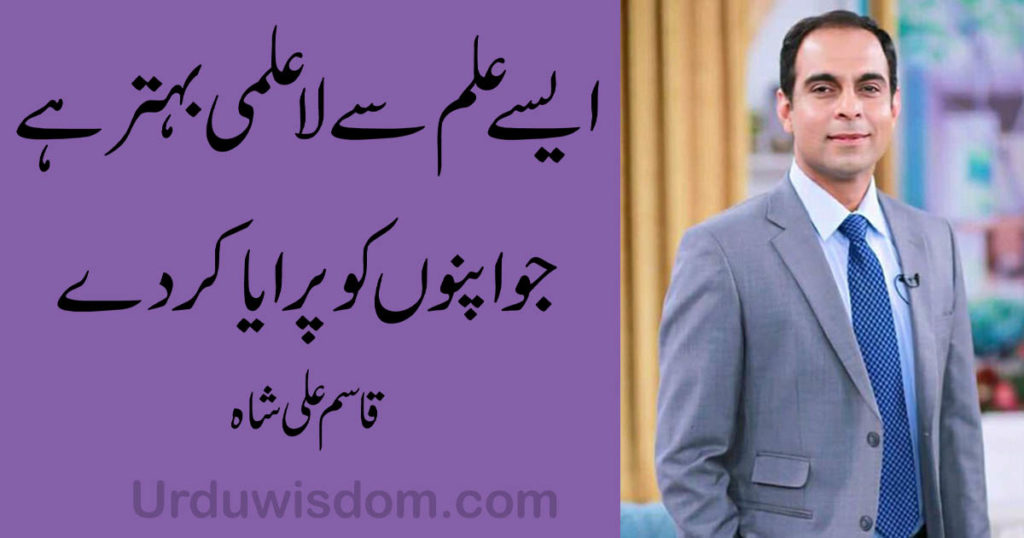 Aisay ilm sa la ilmi behtar hay jo apno ko paraya kar dai.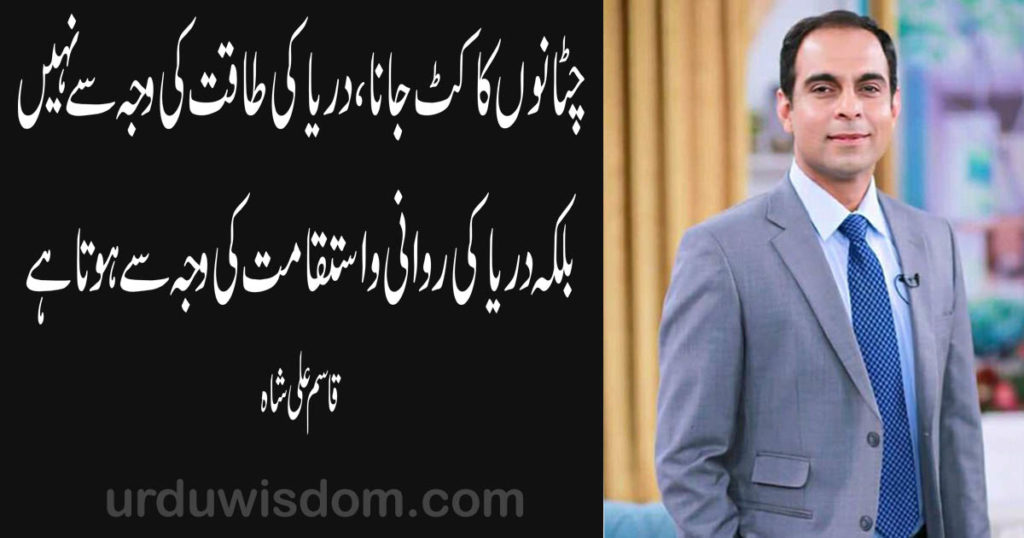 Chatano ka cut jana , darya ke taqat ke waja sa nahe balka darya ke rawani aur istaqamat ke waja sa hota hy.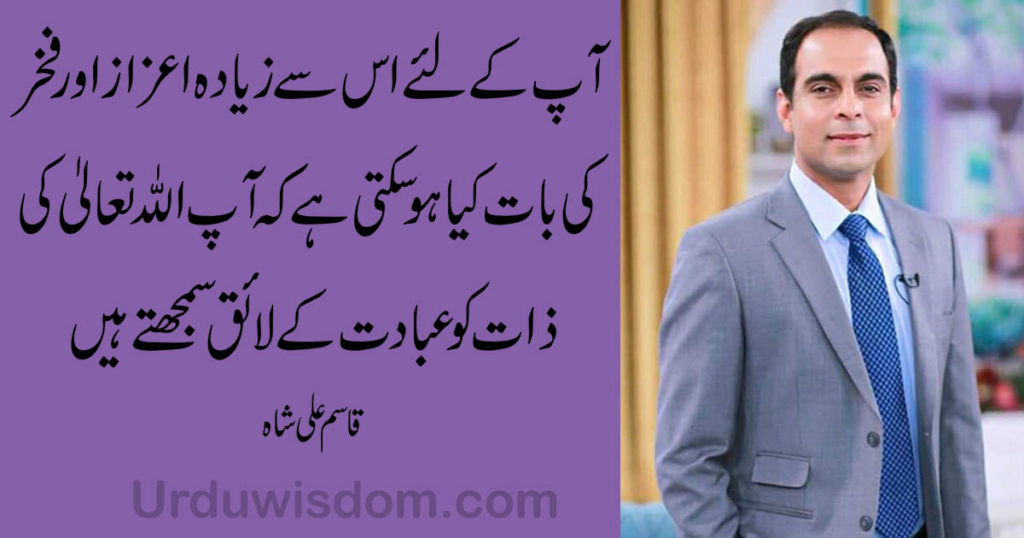 Ap k lya is sa zyada iezaz aur fakhar ke baat kia ho sakti hy k aap Allah Taala ke zaat ko Ibadat ka laiq samajhtay hain.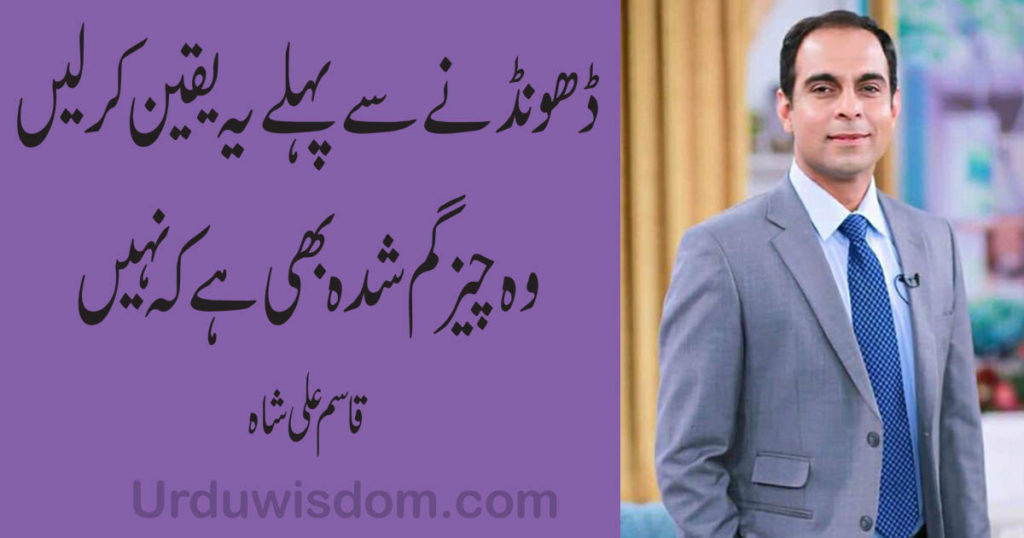 Dhondnay sa pehlay ye yaqeen kar wo chez gum shudda bhi hy k nahe.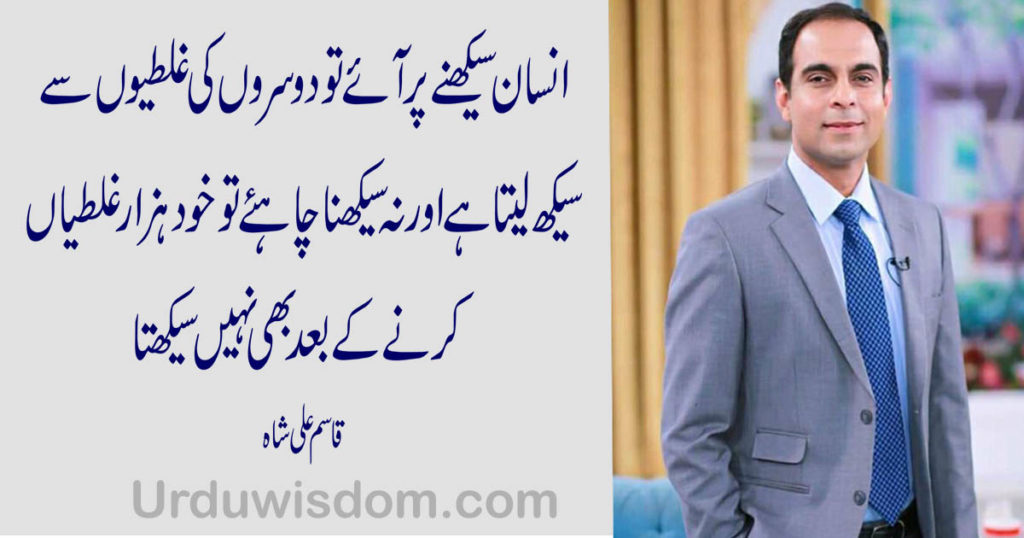 Insaan sekhnay par ay to dosray ke galtion sa seekh leeta hy aur nah seekhnay chahai to khud hazaar ghaltian karnay ka bahd bhe nahe sekhta.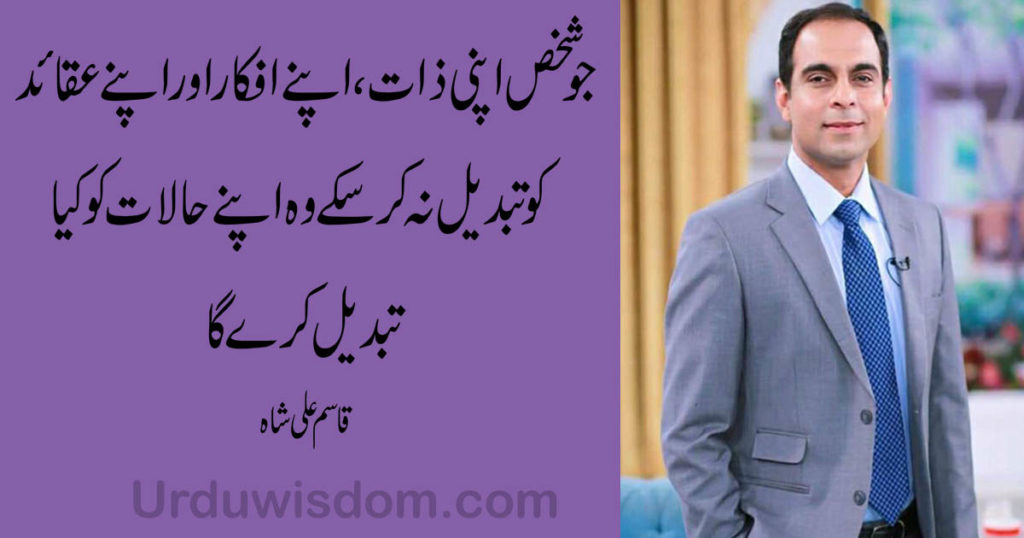 Jo shakhs apni zaat apnay afkaar aur aqaid ko tabdeel nah kar sakay wo apnay hallat ko kia tabdeel karay ga.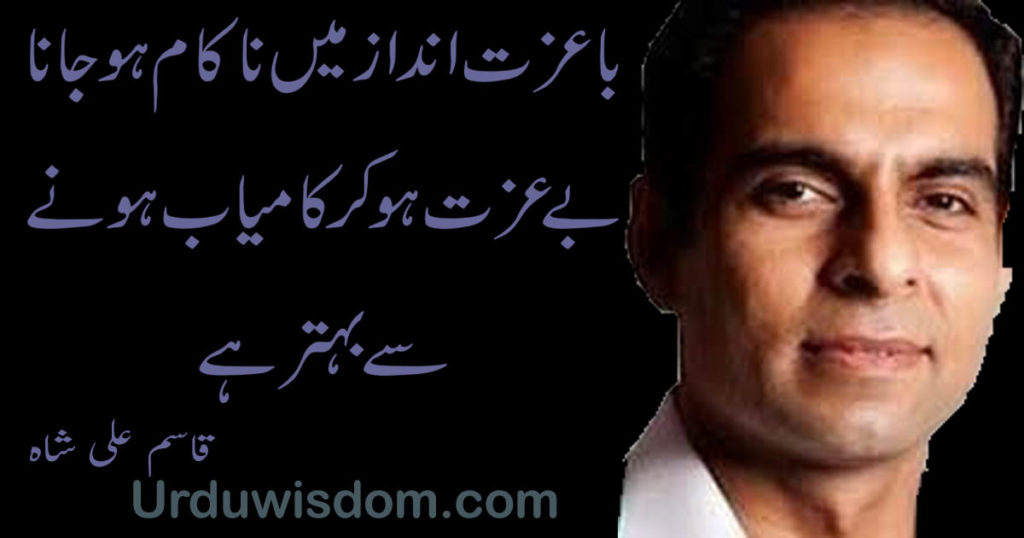 Ba izat andaaz main nakaam ho jana be izat ho kar kamyab honay sa behtar hay.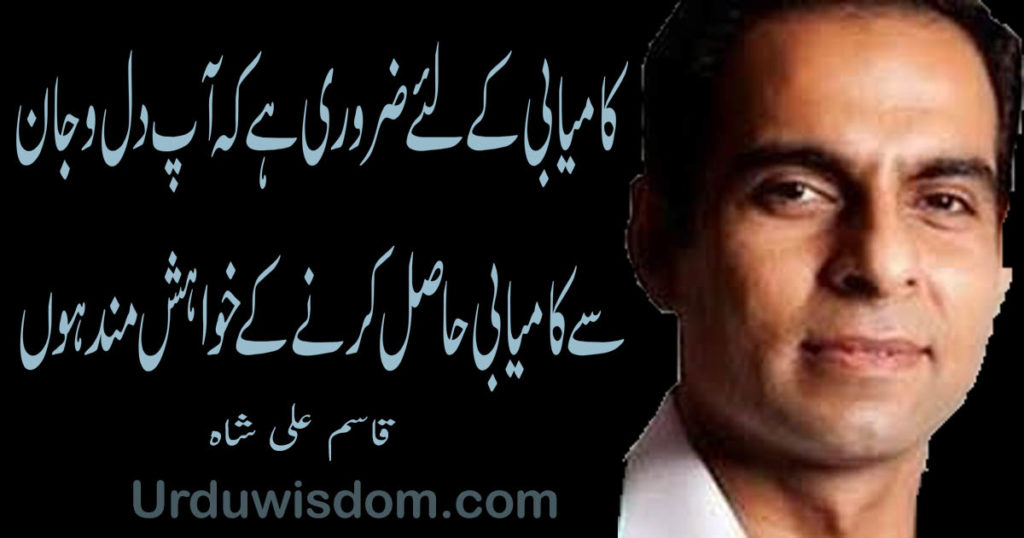 Kamyabi k lia zaarori hy k aap Dil o Jan sa kamyabi hasal karnay k khawaish mand hon.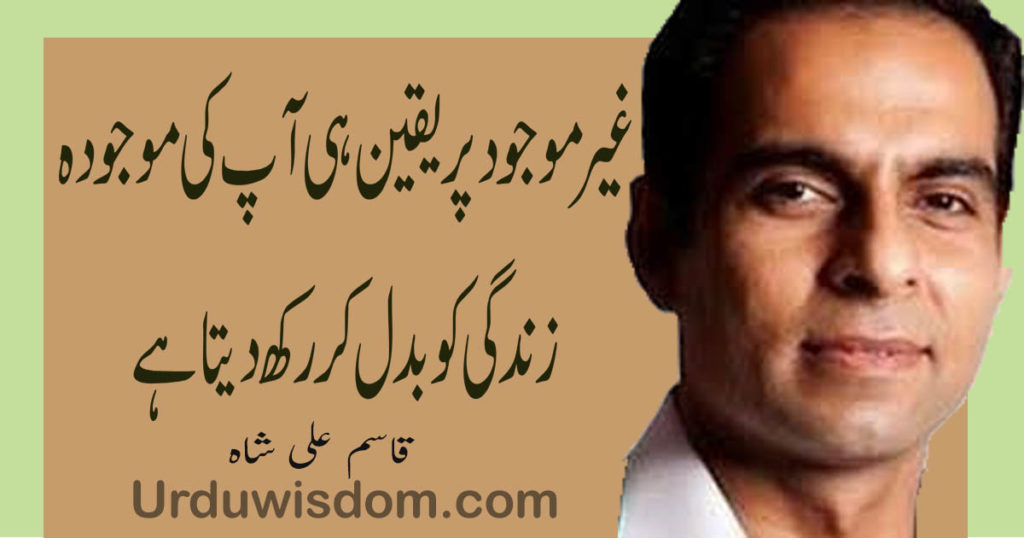 Ghair majood par yaqeen he aap ki mojoda zindagi ko badal kar rakh daita hy.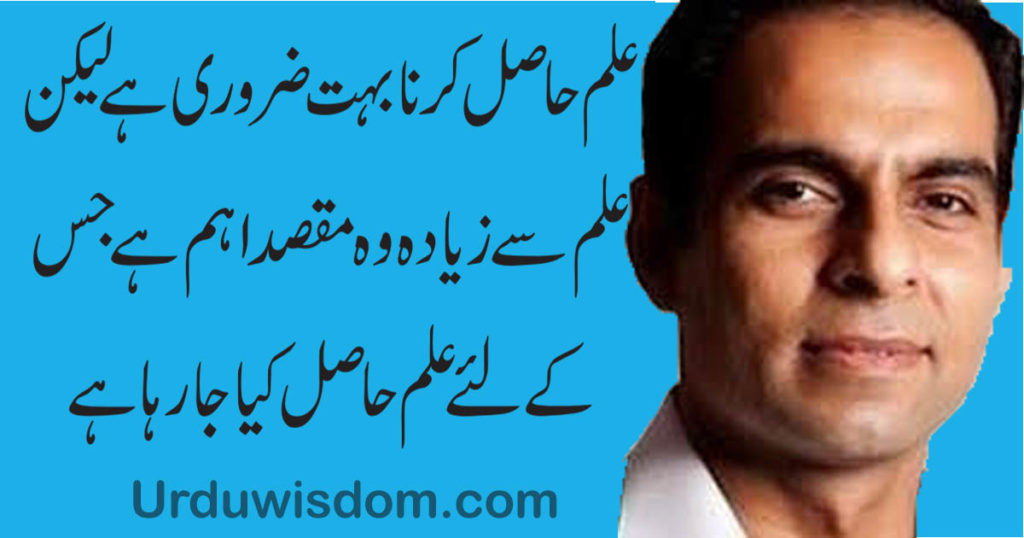 ilm hasal karna bahot zarori hy lekan ilm sa zyada wo maqsad ehm hy jis k lia ilm hasal kia jay.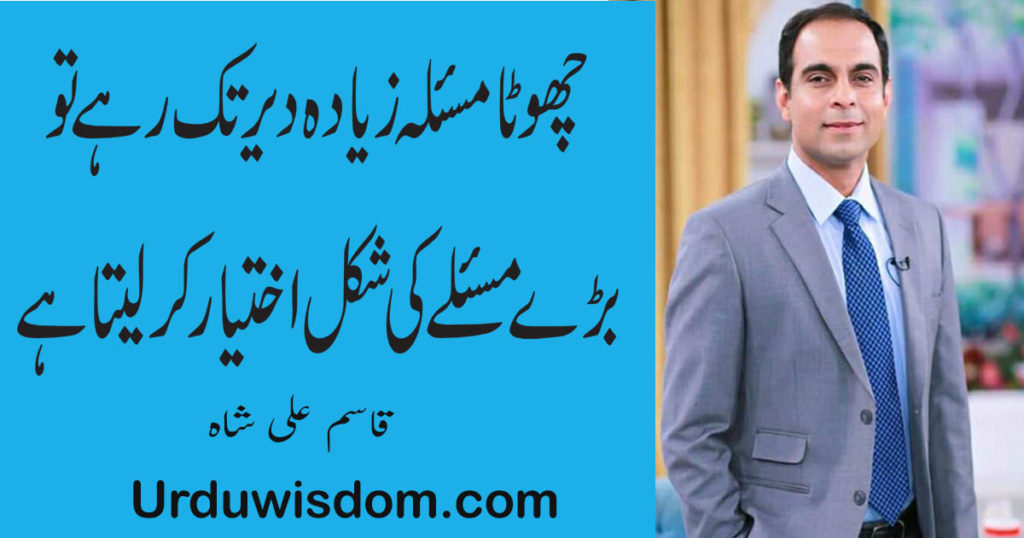 Chota masla zyada dair tak rahe to barray maslay ki shakal ikhtiar kar laita hy.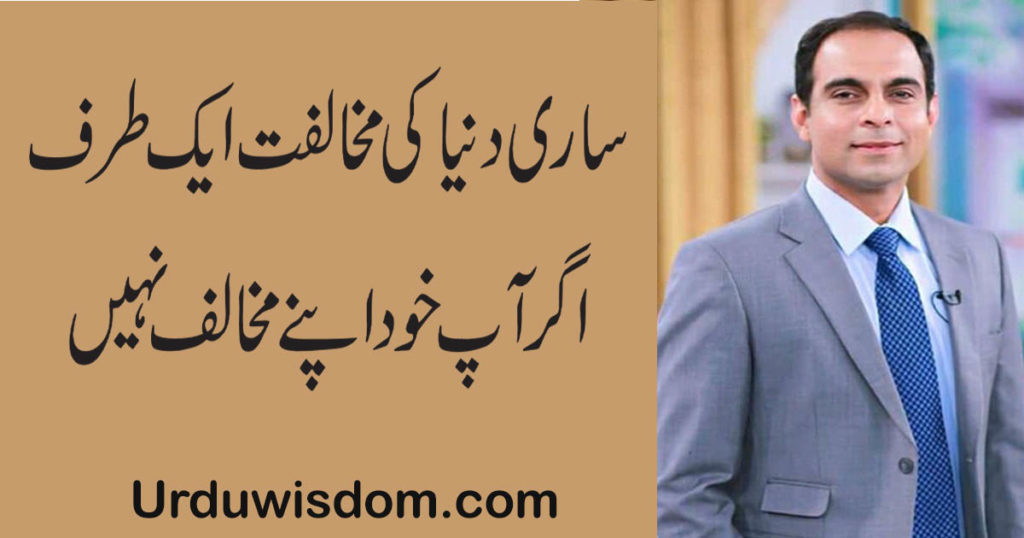 Sari dunya ki mukhalfat aik tarf agr app khud apnay mukhalif nahe.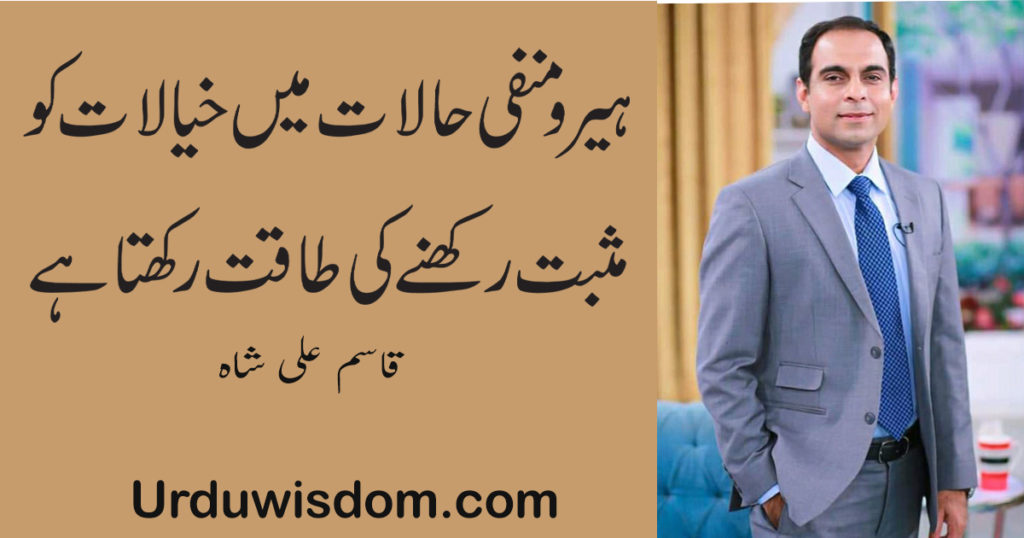 Hero manfi halaat main khyalaat ko musbat rakhnay ke taqat rakhta hay.