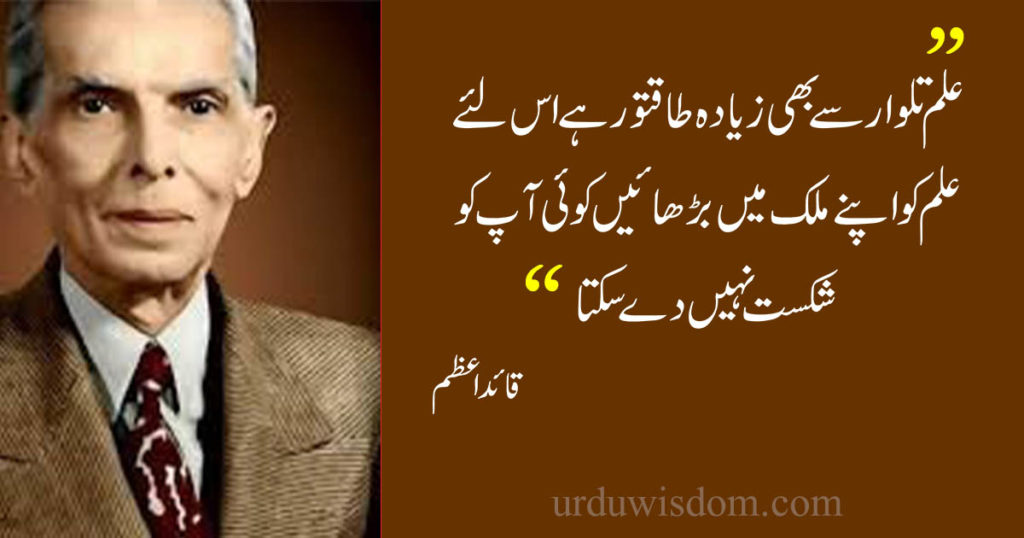 Quaid-e-Azam Mohammed Ali Jinnah's quotes were meant for young students and he always urged young people to get an education and that there is no such thing as a nation without education.
I can grow so my urge is to get as much knowledge from all the students and put all my focus on it.
I am going to share with you the famous saying of Quaid-e-Azam that it is vital for the students and the people of all classes when reading this story your determination, ease, and ease. These are the life quotes which will change your life.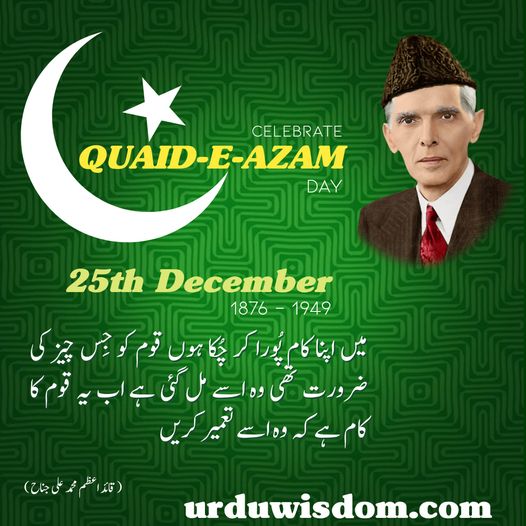 Mein Pora kaam Kar Chuka Hon Qaom ko Jis cheas ki zarorat thi woh usay mil gai hay . Ab yeh Qaom ka kaam hay keh woh issay tahmeer karay.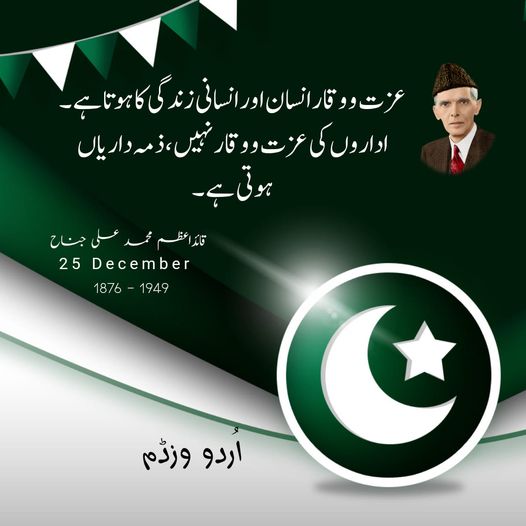 Izzat o Waqar Insan aur Insaani Zindagi ka hota hay, Edaro ki izat o waqar nahe
ZimanDarian hoti hain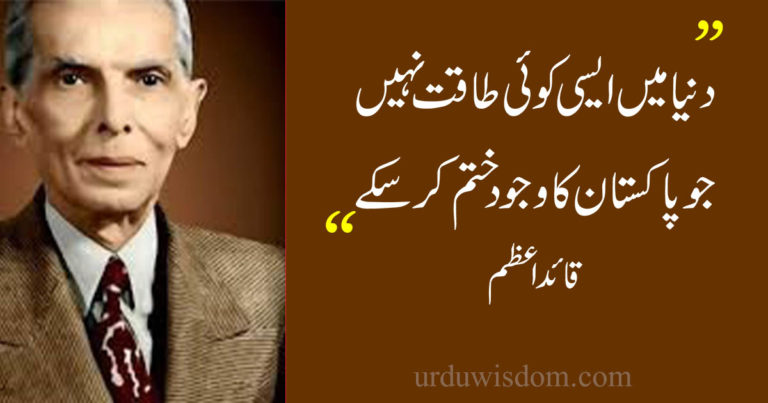 There is no power on earth that can undo Pakistan.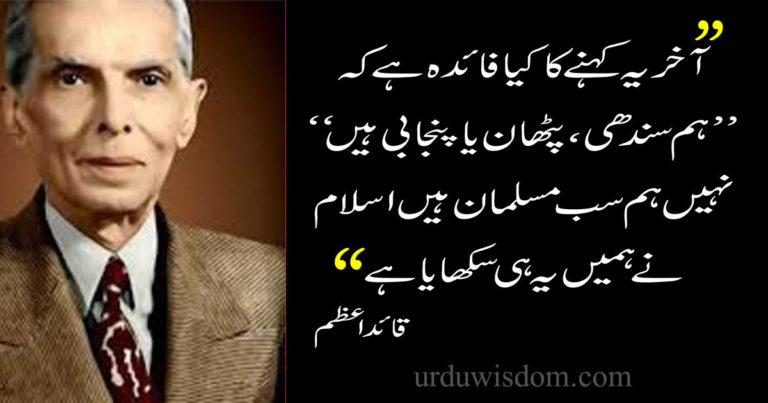 There is no power on earth that can undo Pakistan.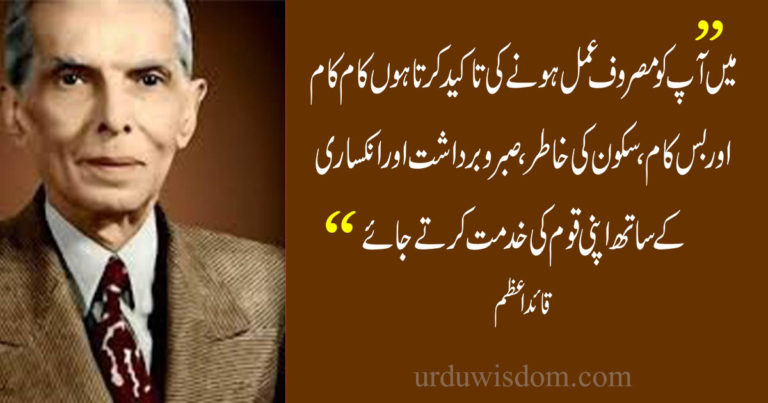 Main ap ko masroof e amal honay ke takeed karta hon kam kam aur bus kaam, sakoon ke khatar, sabro bardasht aur inkesari kay sathapni kaom ke khidmat kartay jain.
Best Quaid e Azam Quotes
"I do not believe in taking the right decision, I take a decision and make it right."
"Think a hundred times before you take a decision, but once that decision is taken, stand by it as one man."
"You are free; you are free to go to your temples, you are free to go to your mosques or to any other place of worship in this State of Pakistan. You may belong to any religion or caste or creed – that has nothing to do with the business of the State."
"No nation can rise to the height of glory unless your women are side by side with you. We are victims of evil customs. It is a crime against humanity that our women are shut up within the four walls of the houses as prisoners. There is no sanction anywhere for the deplorable condition in which our women have to live."
"With faith, discipline and selfless devotion to duty, there is nothing worthwhile that you cannot achieve."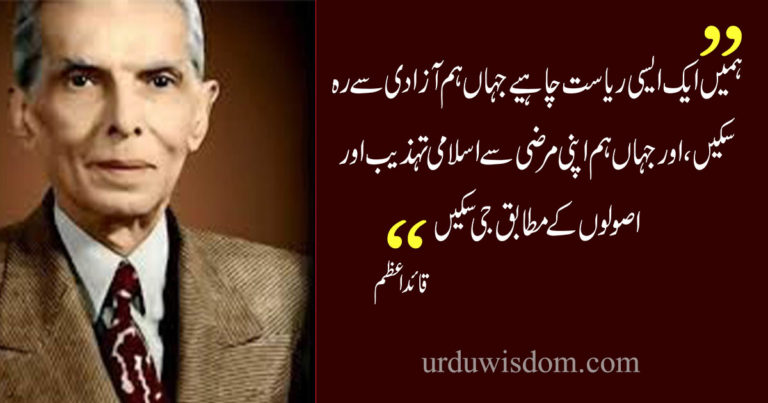 Humain aise ryasat chaye jahan hum azadi say reh sakain, aur jahan hum apni marzi sayIslami tehzeeb aur asoolo kay mutabik Gee sakain.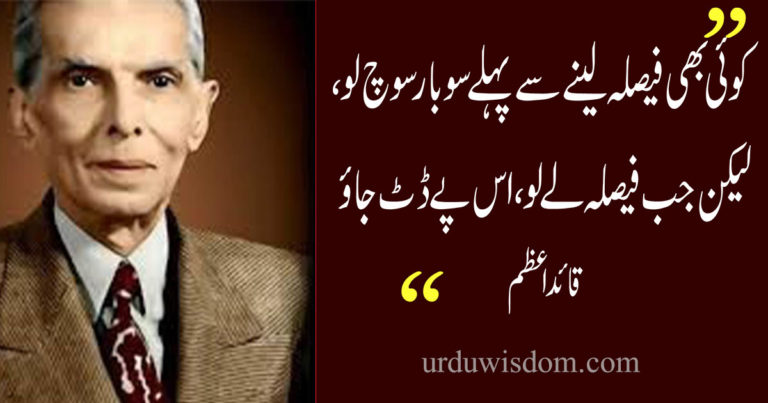 Think a hundred times before you take a decision, but once that decision is taken stand by it as one man.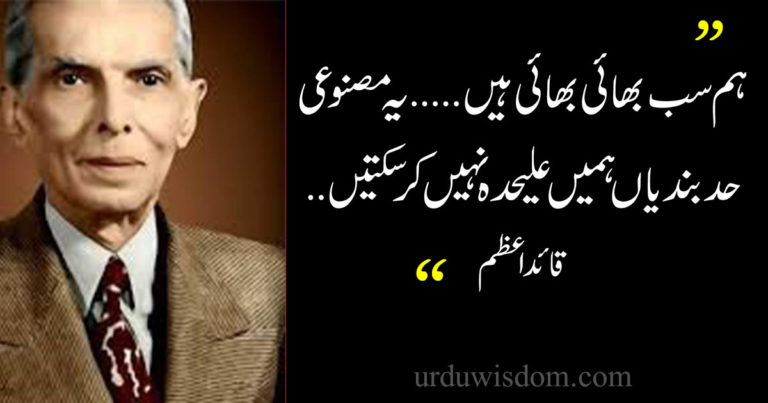 Hum sab bhai bhai hain yeh masnoee had bandian humain alehda nahe kar sakti.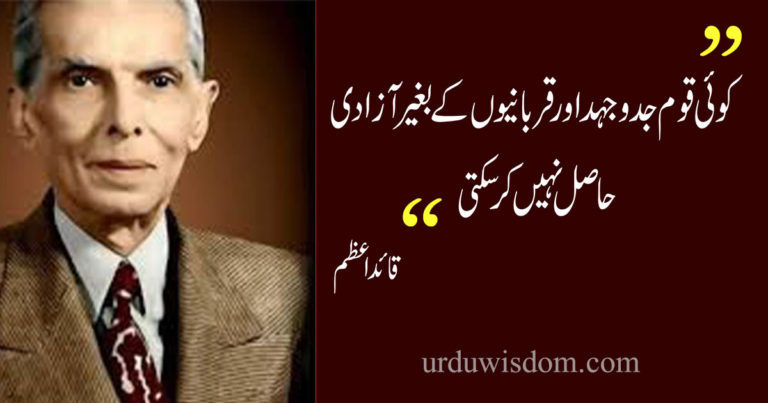 Koi kaom jaddo jehad aur Qurbanion kay baghair Azadi hasil nahe kar sakti.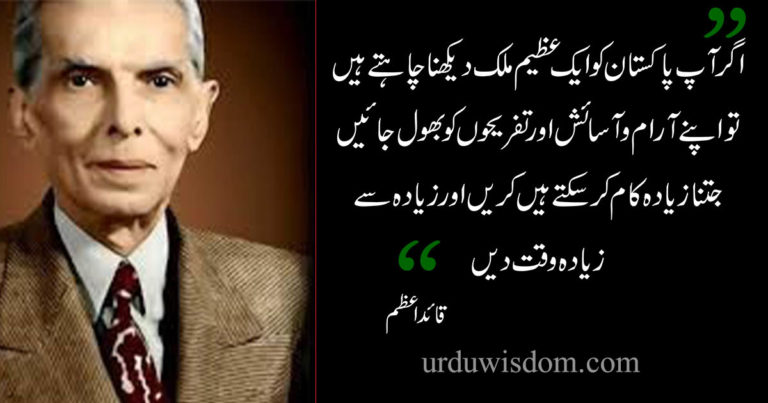 Agar ap Pakistn ko aek azeem mulk daikhna chahtay hain to Apnay araam o araish aur tafrion ko bhool jain , jitna zyadda kaam kar saktay hain karain zyada sa zyada waqt dain.
"Without discipline, there is no life at all."
"The foundation of every state is the education of its youth."
"The story of Pakistan, its struggle and its achievement, is the very story of great human ideals, struggling to survive in the face of great odds and difficulties."
"Faith is a force which can move mountains."
"The greatest sins are to betray trust, to be dishonest, and to hurt someone's feelings."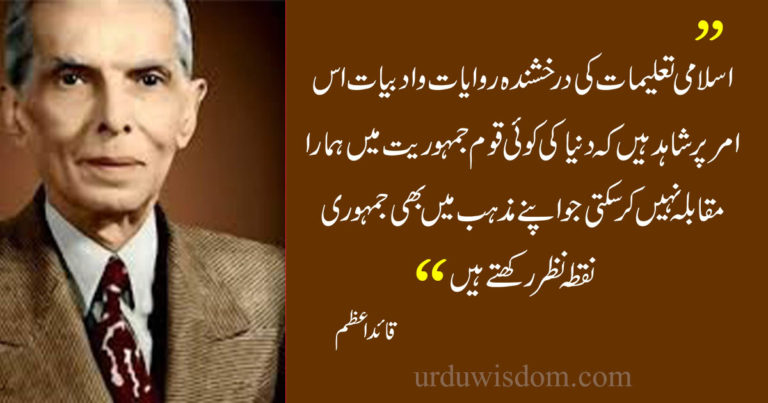 Islami tahlimaat ki darakhshinda rawayat o adbiyat is ammer par shahid hay keh dunya ke koi kaom jamhoriat me hamara mokabla nahe kar sakti jo apnay mazhab main bhe jamhori nukta nazar rakhtay hain.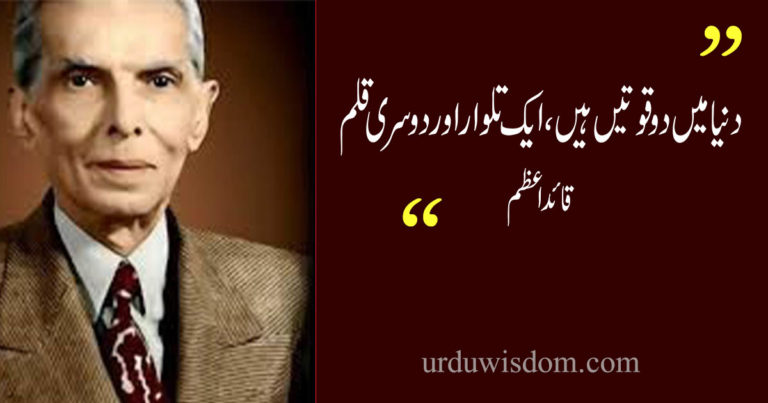 There are two powers in the world one is sword and other is pen.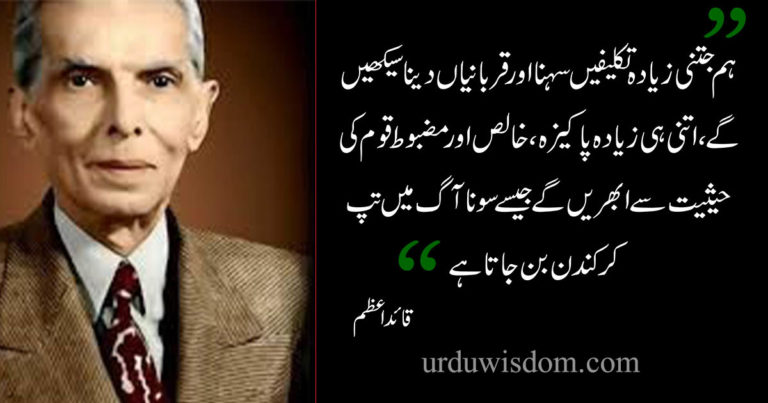 Hum jitni zayada taklefain sehna aur qurbanian daina sekhain gay itni he zyada pakeza, khalas aur mazboot kaom ke hasiat say obhrain gay jaisay sona aag me tapp kar kundan ban jata hay.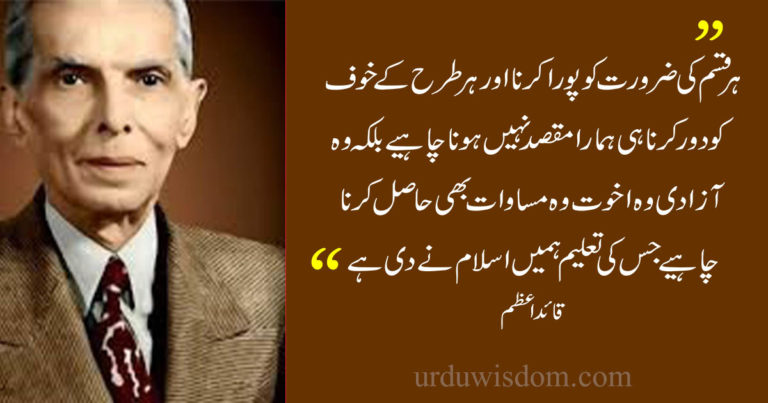 Har qisam ke zarorat ko pora karna aur har tarha kay khaof ko door karna he hamara maqsad nahe hona chaye balkay wo azadi wo akhowat wo masawat bhe hasil karna chaye jis ke tahleem humain islam nay de hay.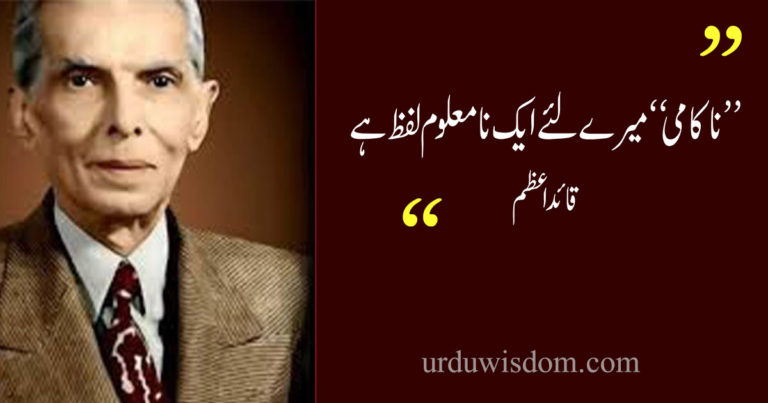 Failure is a word unknown to me.
"The country is passing through a critical stage and it is everybody's duty to come forward and play his part to the best of his ability."
"I have always kept before me the ideal of a democratic and free society in which all persons live together in harmony and with equal opportunities. It is my belief that our salvation lies in following the golden rules of conduct set for us by our great lawgiver, the Prophet of Islam."
"The problem of poverty is a very serious one. It is our duty to eradicate poverty and to provide the basic necessities of life to our people."
"The principles of Islam are not only compatible with democracy, but Islam has also been a source of democracy."
"We are all equal citizens of one state. Our loyalty to the state should take precedence over our loyalty to any particular group or community."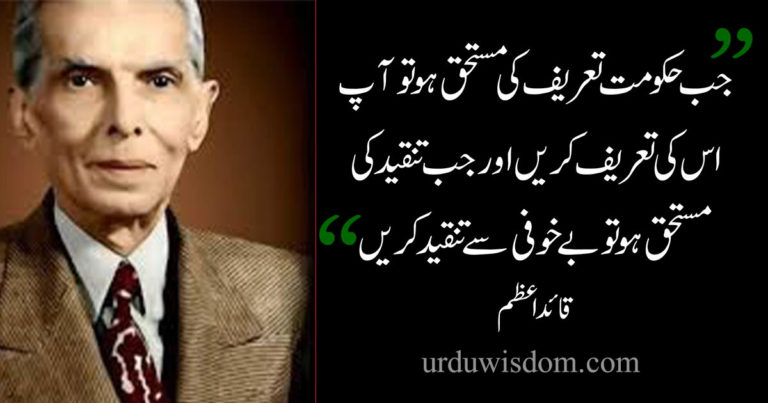 Jab hakoomat tahreef ke mustahiq ho to Ap is ke tahreef karain aur jab tanqeed ke mustahiq ho to be khaofi sa tanqeed karain.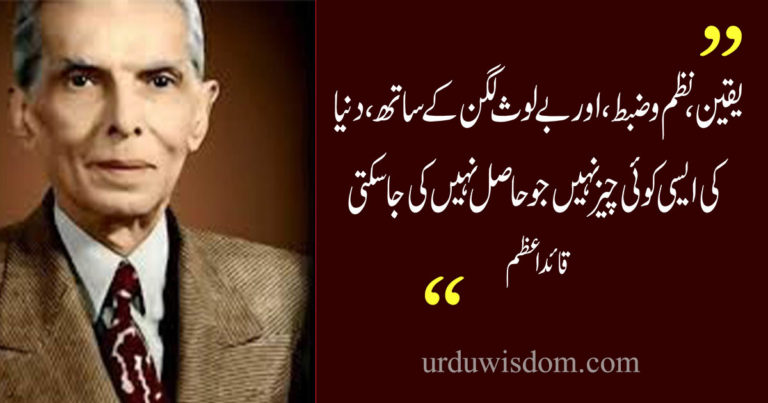 With faith discipline and selfless devotion to duty, there is nothing worthwhile that you can not achieve .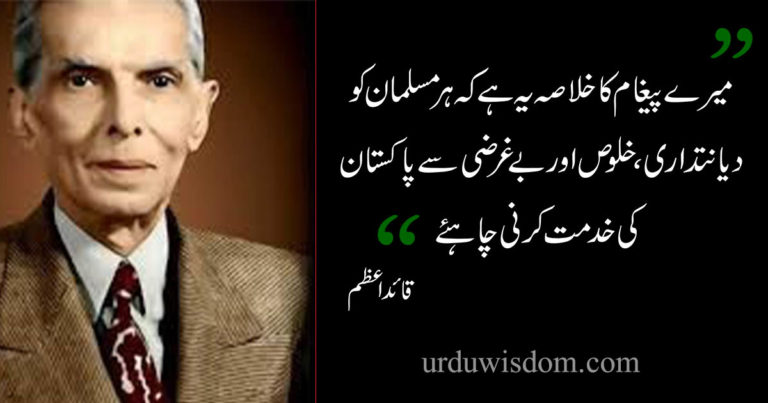 Maray peghaam ka khulasa yeh hay keh har musalman ko Dyanatdari, khaloos aur begharzi say pakistan ke khidmat karni chaye.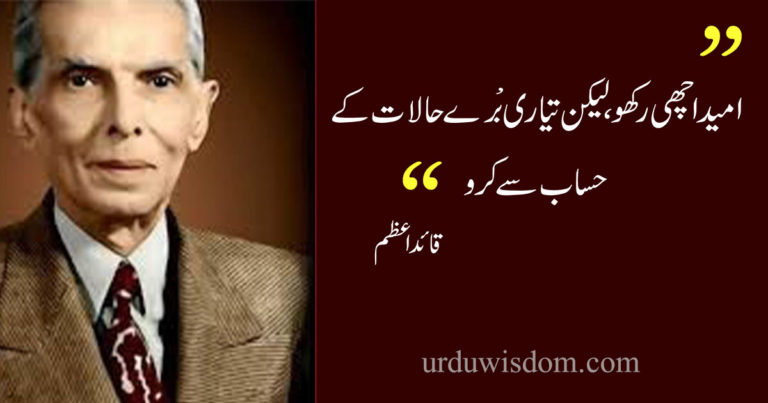 Expect the best, Prepare for the worst.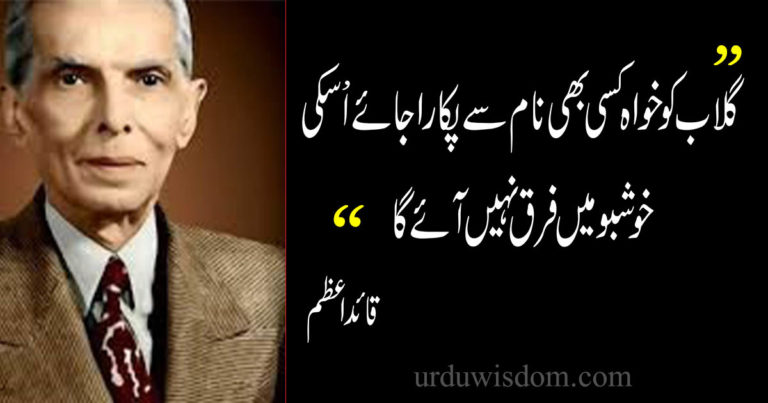 Gulab ko khawah kisi bhe naam say pokara jay us ke khushbo me koi farq nahe aye ga.
"We should not forget that the basic principles of Islam are based on equality, justice, and fair play for all."
"We must work our destiny in our own way and present to the world an economic system based on the true Islamic concept of equality of manhood and social justice."
"The guiding principle of my life is the teaching of the Prophet: 'To be truthful and just, to serve mankind and to strive for the betterment of humanity.'"
"The only way to achieve the goals set by Islam is through the democratic process."
"Islam teaches us to be just, fair and considerate in our dealings with others."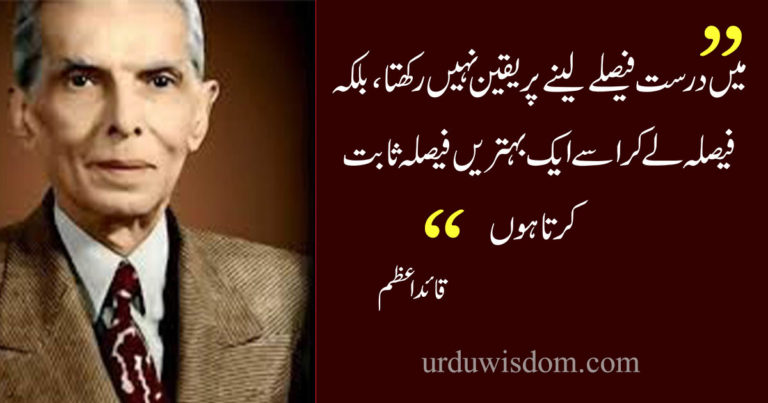 I do not believe in taking right decision I take decision and make it right.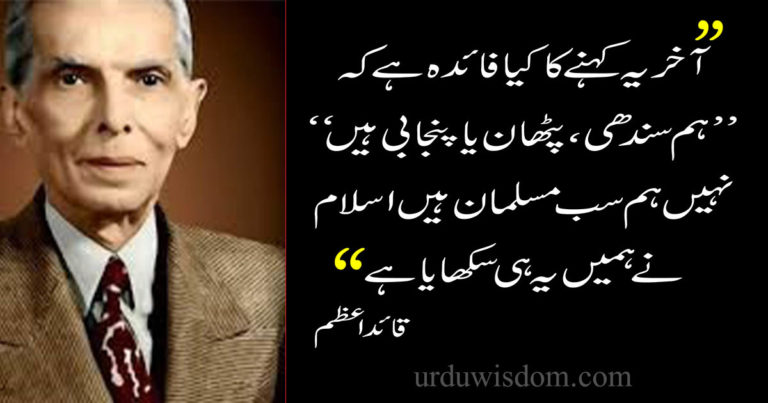 Akhar yeh kehnay ka kia faida hay keh hum Sindhi, Pathan ya Punjabi hain" Nahe hum sab Musalman hain islam nay humain yeh he seekhaya hy.
Conclusion
In conclusion, Quaid-e-Azam Muhammad Ali Jinnah was a visionary leader and an influential figure in the creation of Pakistan. He was a firm believer in democracy, equality, justice, and fair play, and his quotes reflect his dedication to these values. His words continue to inspire and guide people in Pakistan and beyond.