Aqwal e Zareen is an Urdu word called Golden Words in English. These sayings are very important in our society.
These sayings are attributed to wise people. We use them in our daily life. I'm going to present you with the best of the Aqwal e Zareen today. You will definitely like these akwala zareen.
You can also explore some useful life quotes in Urdu.
Aqwal e Zareen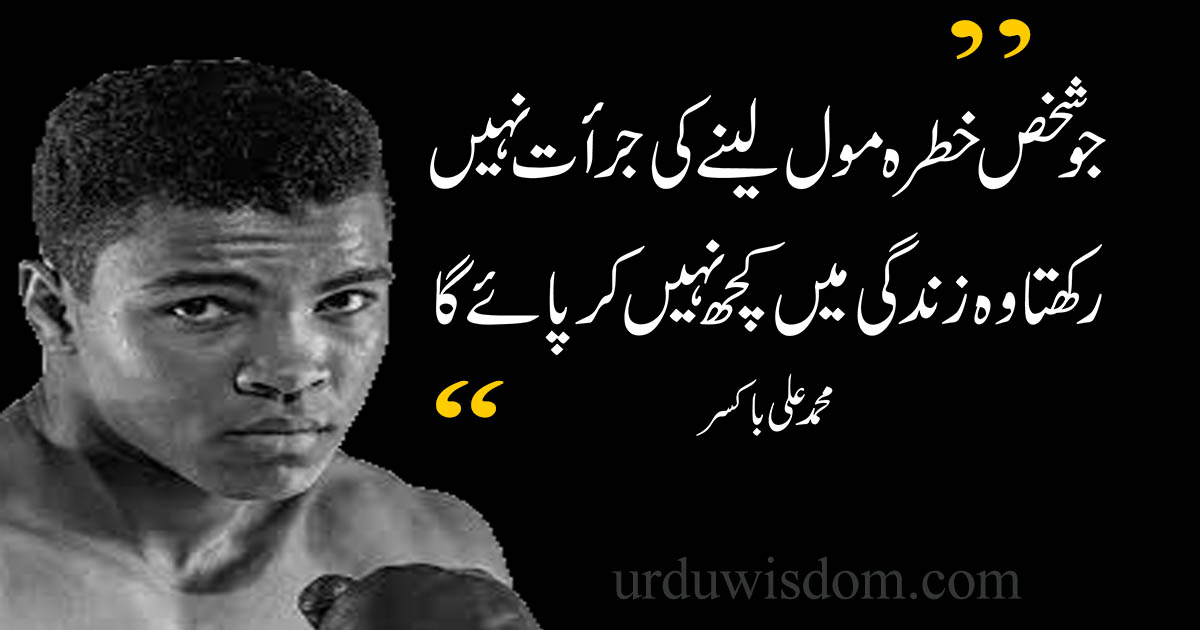 Jo shaks Khatra mol lainay ke Jurrat nahe rakhta
woh Zindagi mai kuch nahe kar paye ga.
جو شخس خطرہ مول لینے کے جرّت نہیں رکھتا
وہ زندگی میں کچھ نہیں کر پائے گا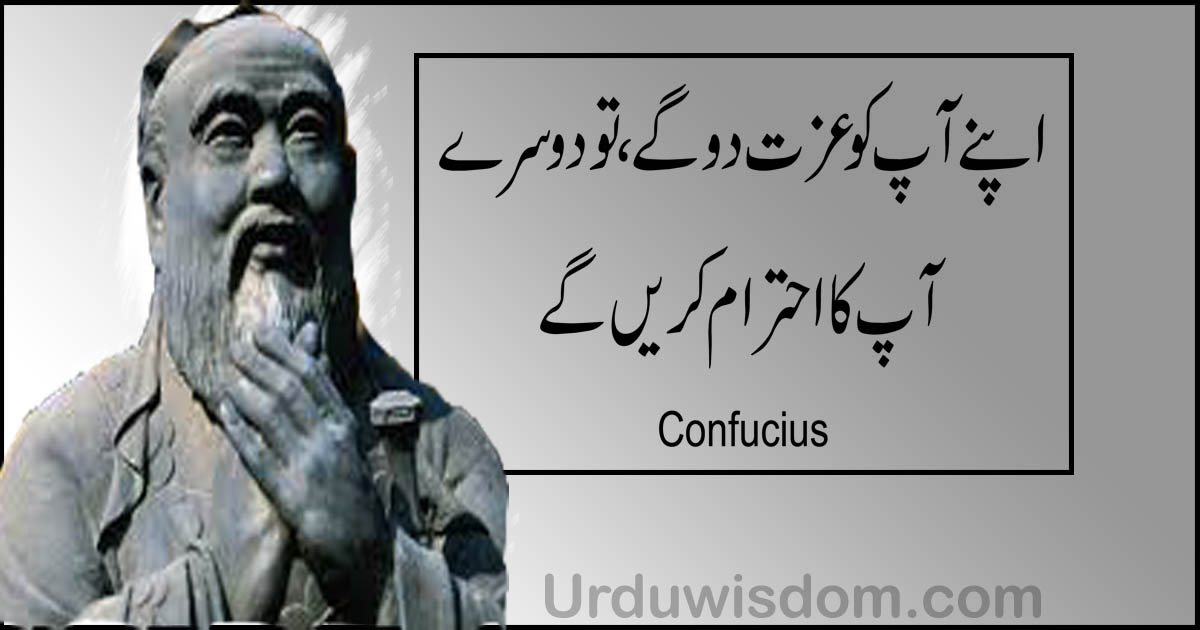 Apnay aap ko izzat do gay to dosray
aap ka Ehteraam karain gay.
اپنے آپ کو عزت دو گے تو دوسرے
آپ کا احترام کریں گے.
Aqwal e zareen SMS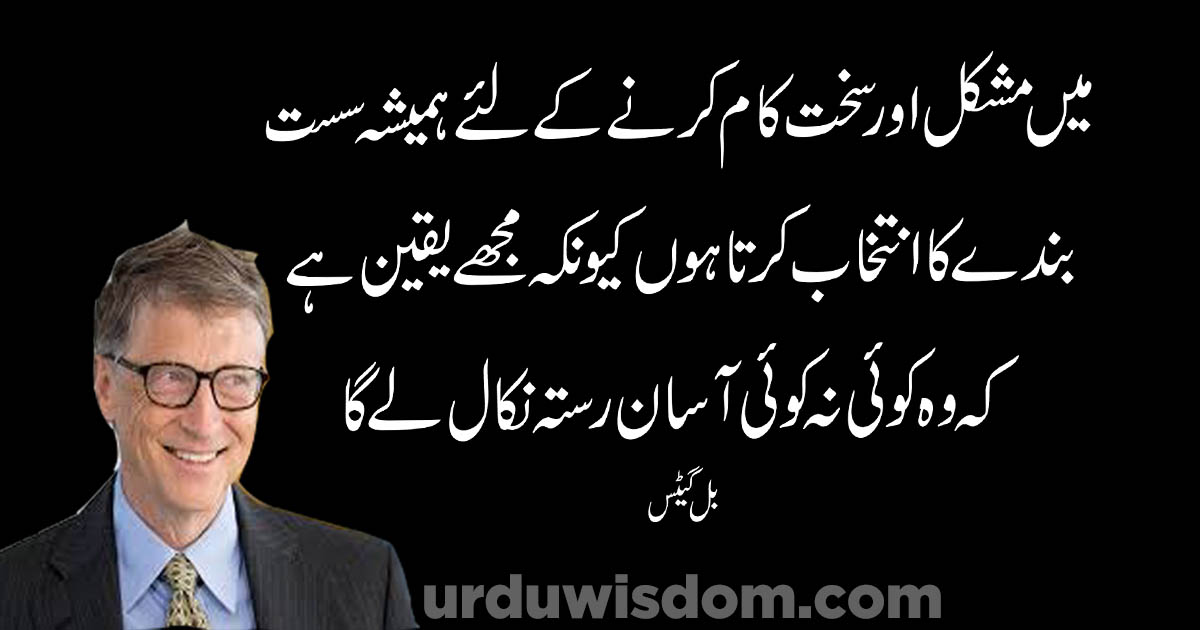 Main mushkal aur sakht kaam karnay kay lia hamaisha sust banday ka intekhab karta hun kion k mujhay yaqeen hota hay k wo koi nakoi asaan rasta nikaal lay ga.
میں مشکل اور سخت کام کرنے کے لیے ہمیشہ سست بندے کا انتخاب کرتا ہوں کیوں کہ
مجھے یقین ہوتا ہے ک وہ کوئی نہ کوئی آسان راستہ نکال لے گا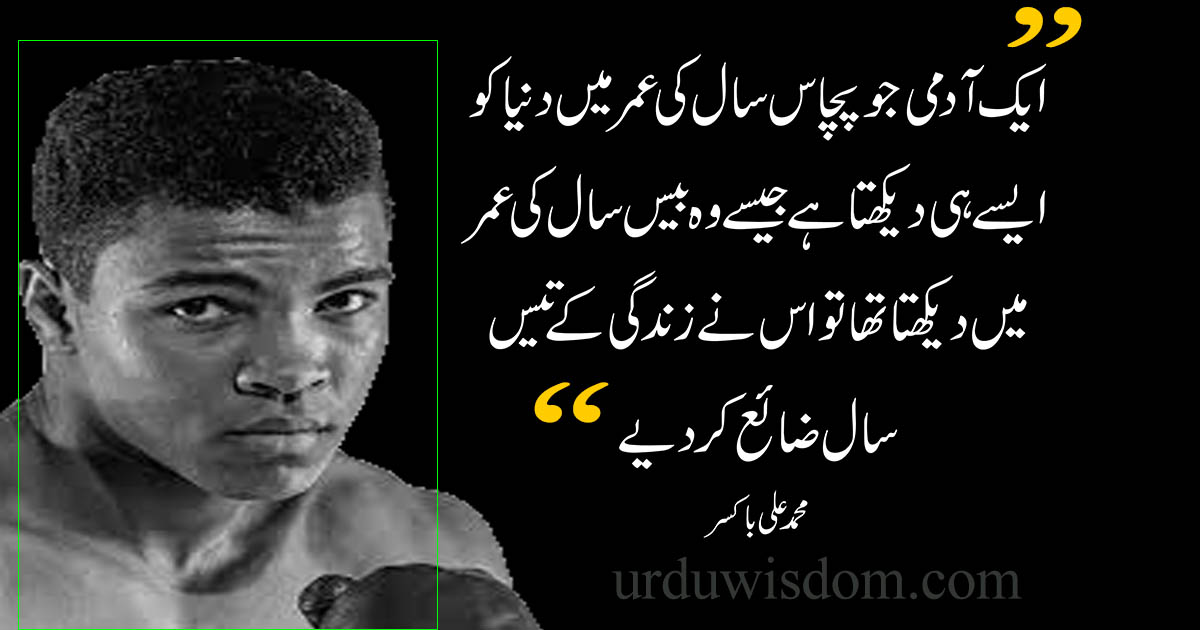 Aek admi jo 50 saal ke umer mein Dunya ko aisay he dakhta hy jaisay wo 20 saal ke umer me daikhta tha, to ua na zindagi k 30 saal zaya kar dya.
ایک آدمی جو ٥٠ سال کے عمر میں دنیا کو ایسے ہے دکھتا ہی جیسے وہ
٢٠ سال کے عمر مے دیکھتا تھا, تو اس نے زندگی کے ٣٠ سال ضائع کر دیے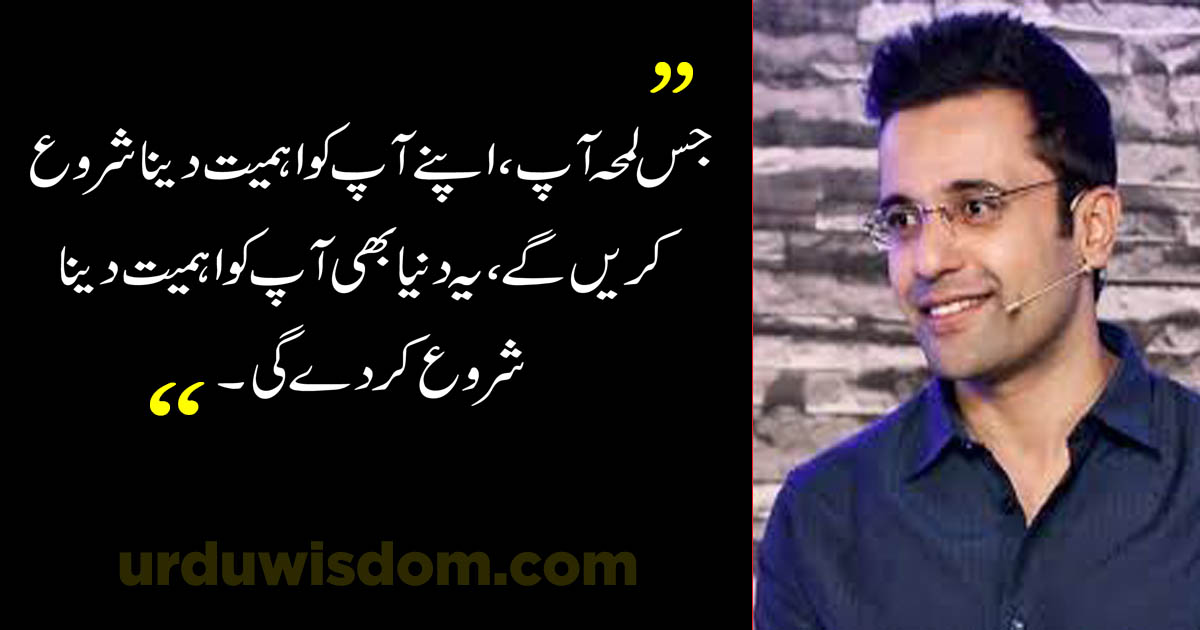 JIs lamha aap apnay aap ko ahmiat daina shuron karain gay,
ye dunya bhe ap ko ahmiat daina shuron kar day ge.
جس لمحہ آپ اپنے آپ کو اہمیت دینا شروع کریں گے,
یہ دنیا بھی اپ کو اہمیت دینا شروع کر دے گے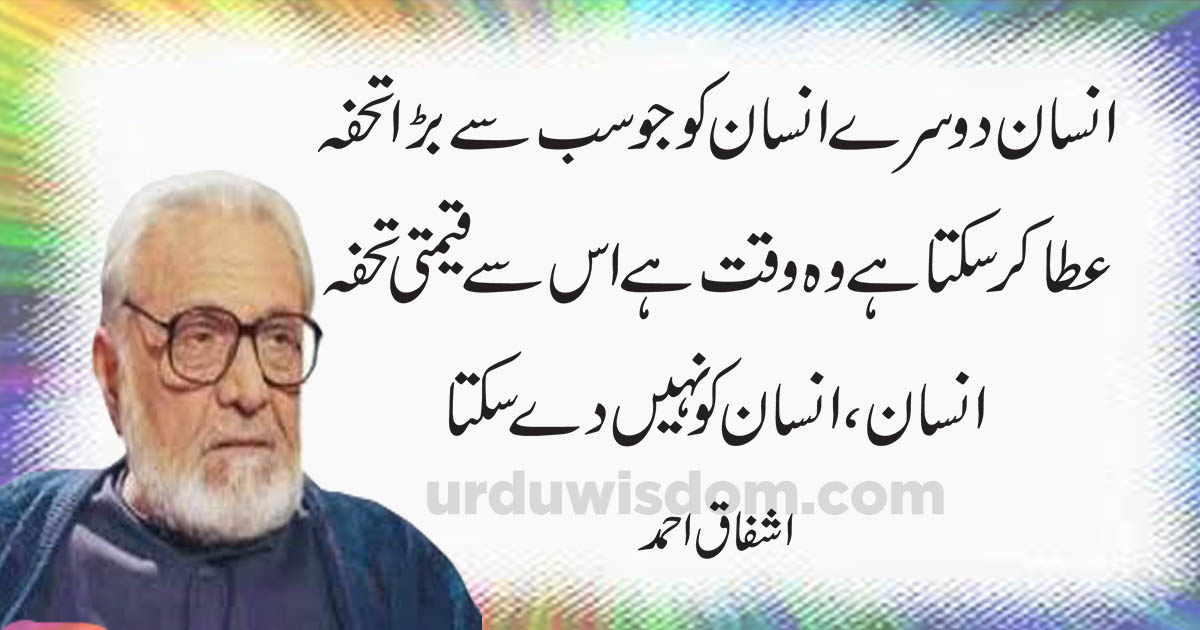 Insaan dosray insaan ko jo sab say bara tohfa ataa kar sakta hy,
wo Waqt hy is say qeemte tohfa insaan, Insaan ko nahe day sakta.
انسان دوسرے انسان کو جو سب سے برا تحفہ عطا کر سکتا ہی,
وو وقت ہی اس سے قیمتی تحفہ انسان, انسان کو نہی دے سکتا.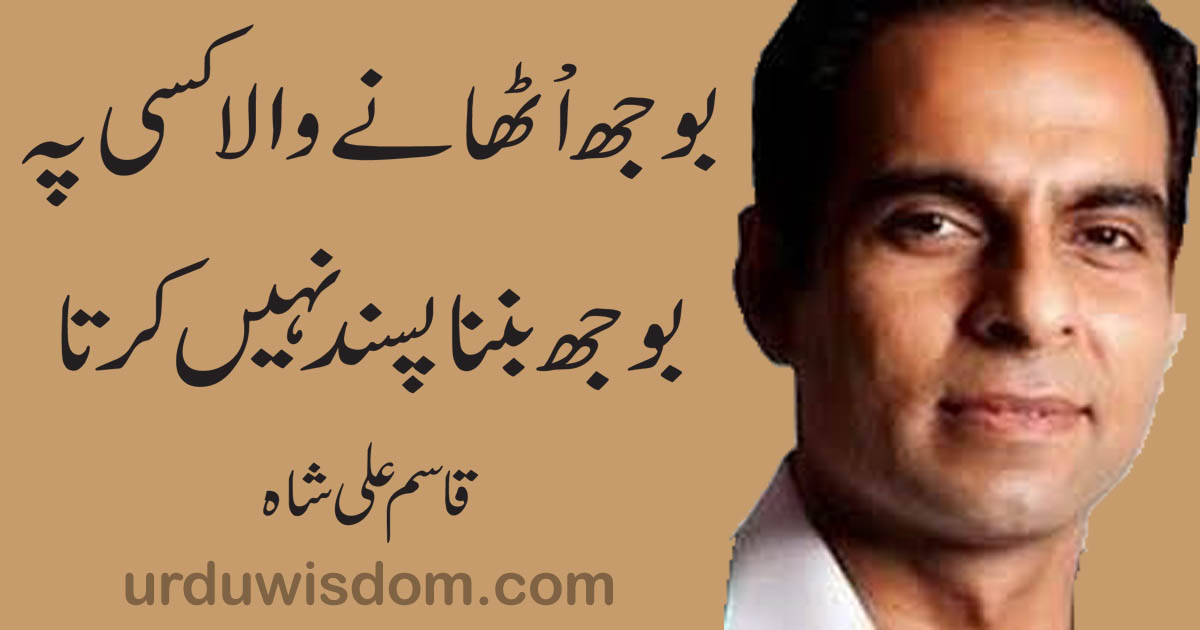 Bojh othanay wala kisi pa
bojh bannana pasand nahe karta.
بوجھ اٹھانے والا کسی پر
بوجھ بننا پسند نہیں کرتا.
Akwala zareen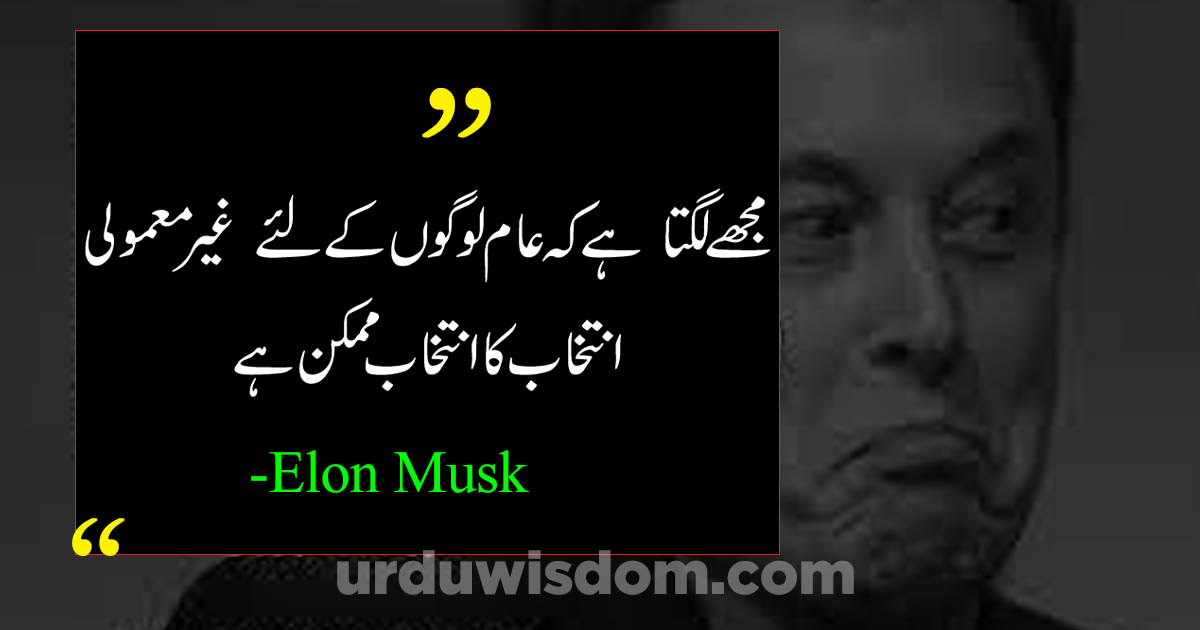 Mujhy lagta hay keh aam logo k lya ghair
mahmooli Intekhab ka Intekhaab Mumkin hy.
مجھے لگتا ہے کہ عام لوگوں کے لیے غیر
معمولی انتخاب کا انتخاب ممکن ہے.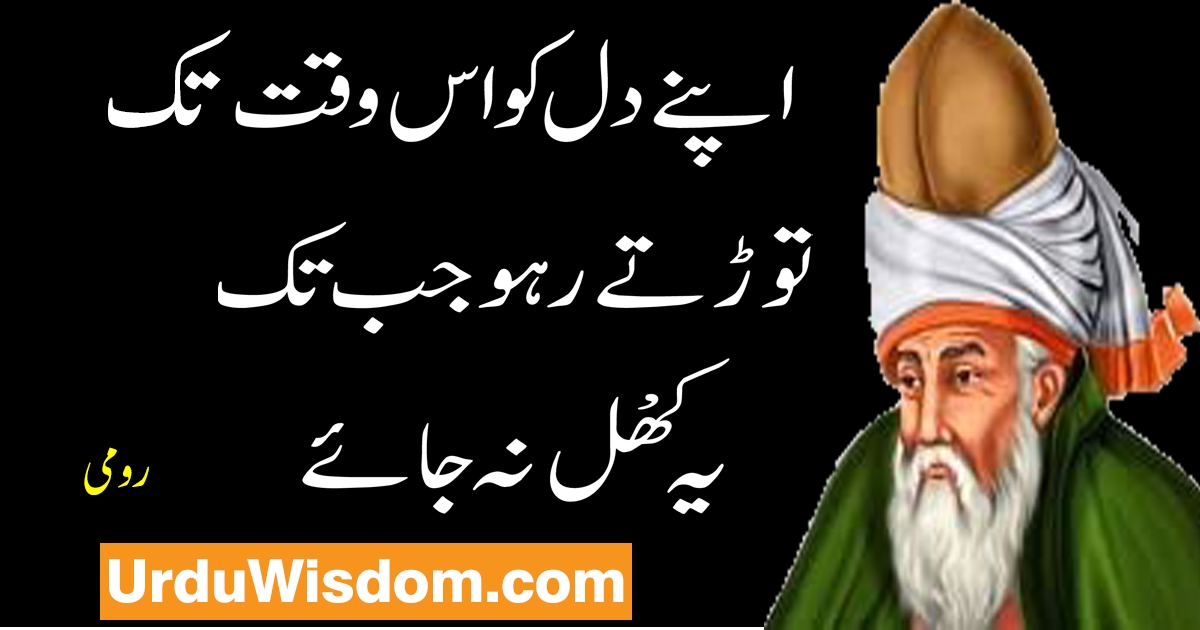 Apnay dil ko us waqt tak tortay raho
jab tak yeh khul na jay.
اپنے دل کو اس وقت تک توڑتے رہو
جب تک یہ کھل نہ جائے.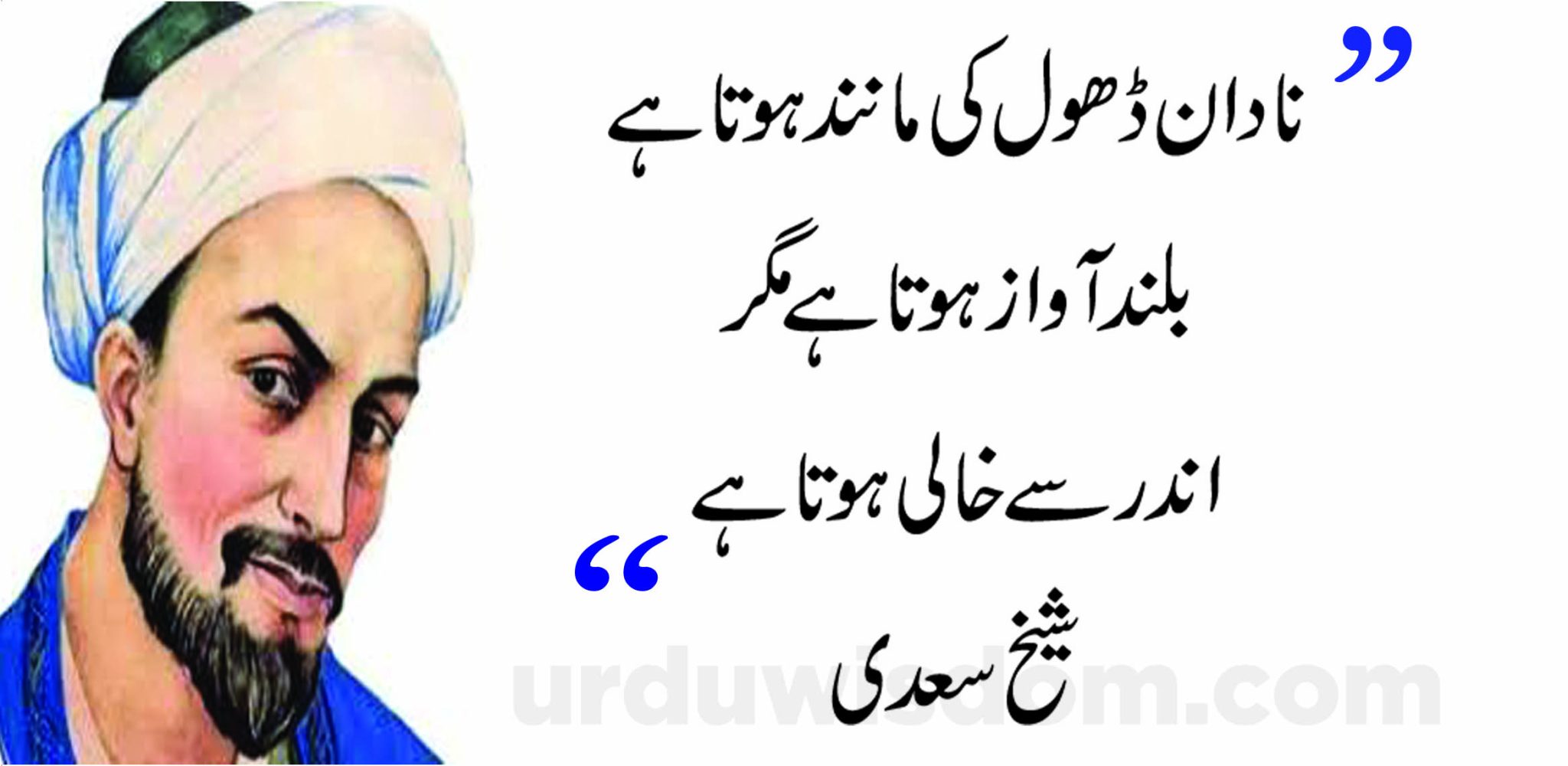 Nadaan Dhol ke manand hota hay, buland awaaz hota hy
magar andar sa khali hota hy.
نادان ڈھول کے مانند ہوتا ہے, بلند آواز ہوتا ہے
مگر اندر سا خالی ہوتا ہے.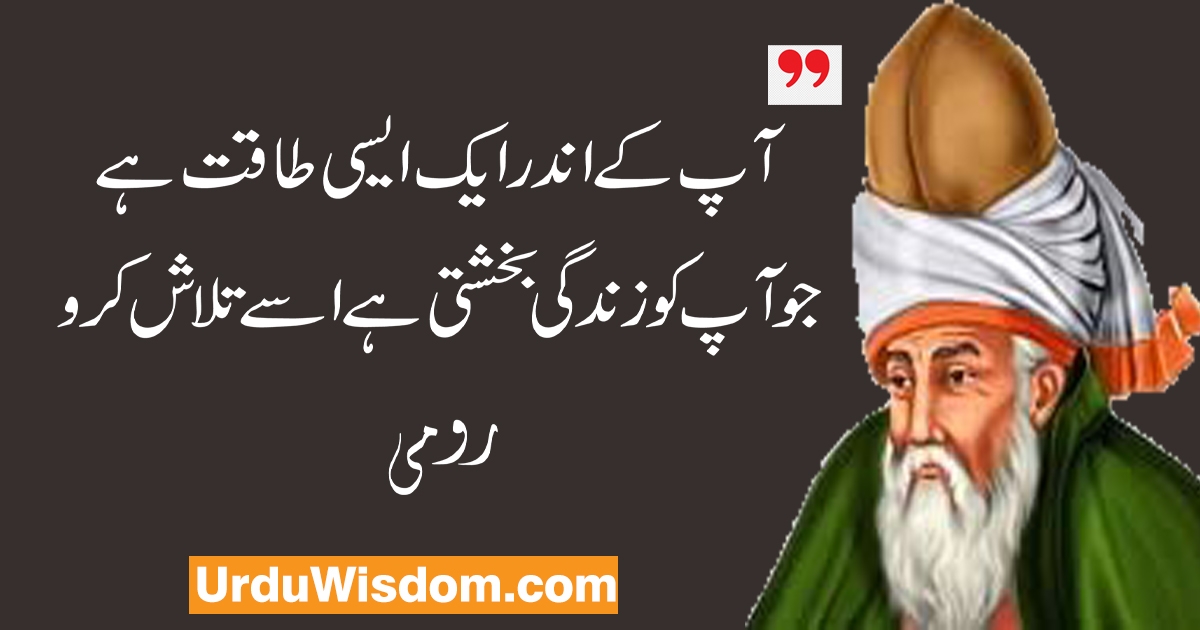 App k andar aek aisi taqat hy jo aap ko zindagi bakhshti hy.
Isay talaash karo.
آپ ک اندر ایک ایسی طاقت ہے جو آپ کو زندگی بخشتی ہے۔
اسے تلاش کرو.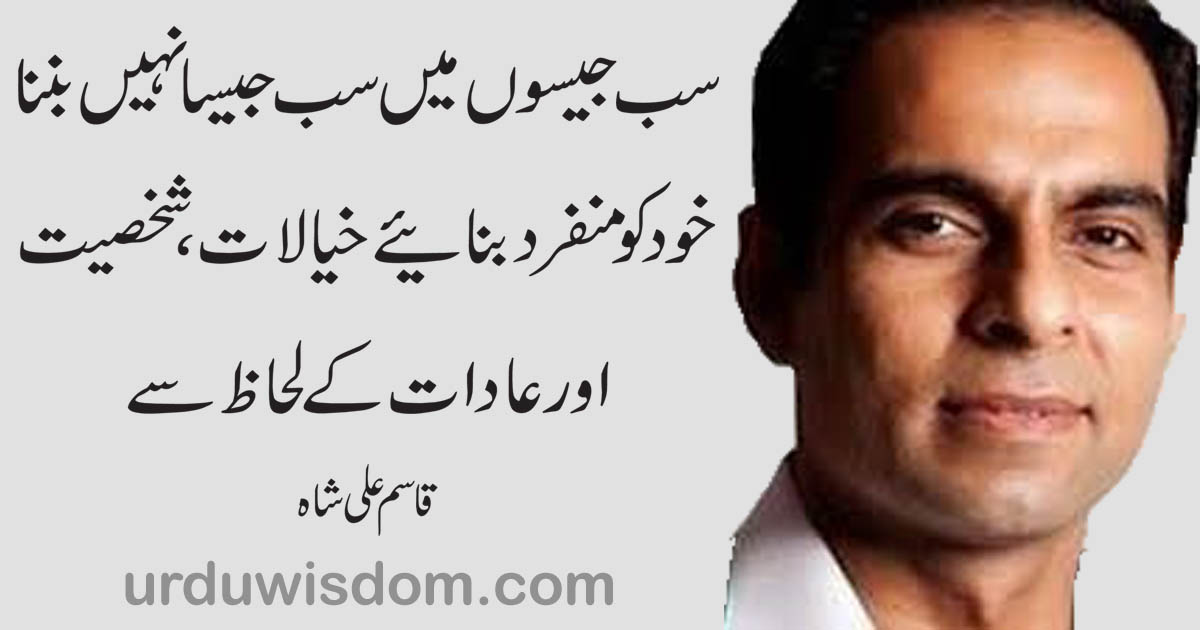 Sab jaiso mein sab jaisa nahe bnana,
khud ko munfarid banaye Khyalaat shakhsiat aur aadaat kay lyaz say.
سب جیسوں میں سب جیسا نہیں بننا,
خود کو منفرد بنائیں خیالات شخصیت اور عادات کے لحاظ سے.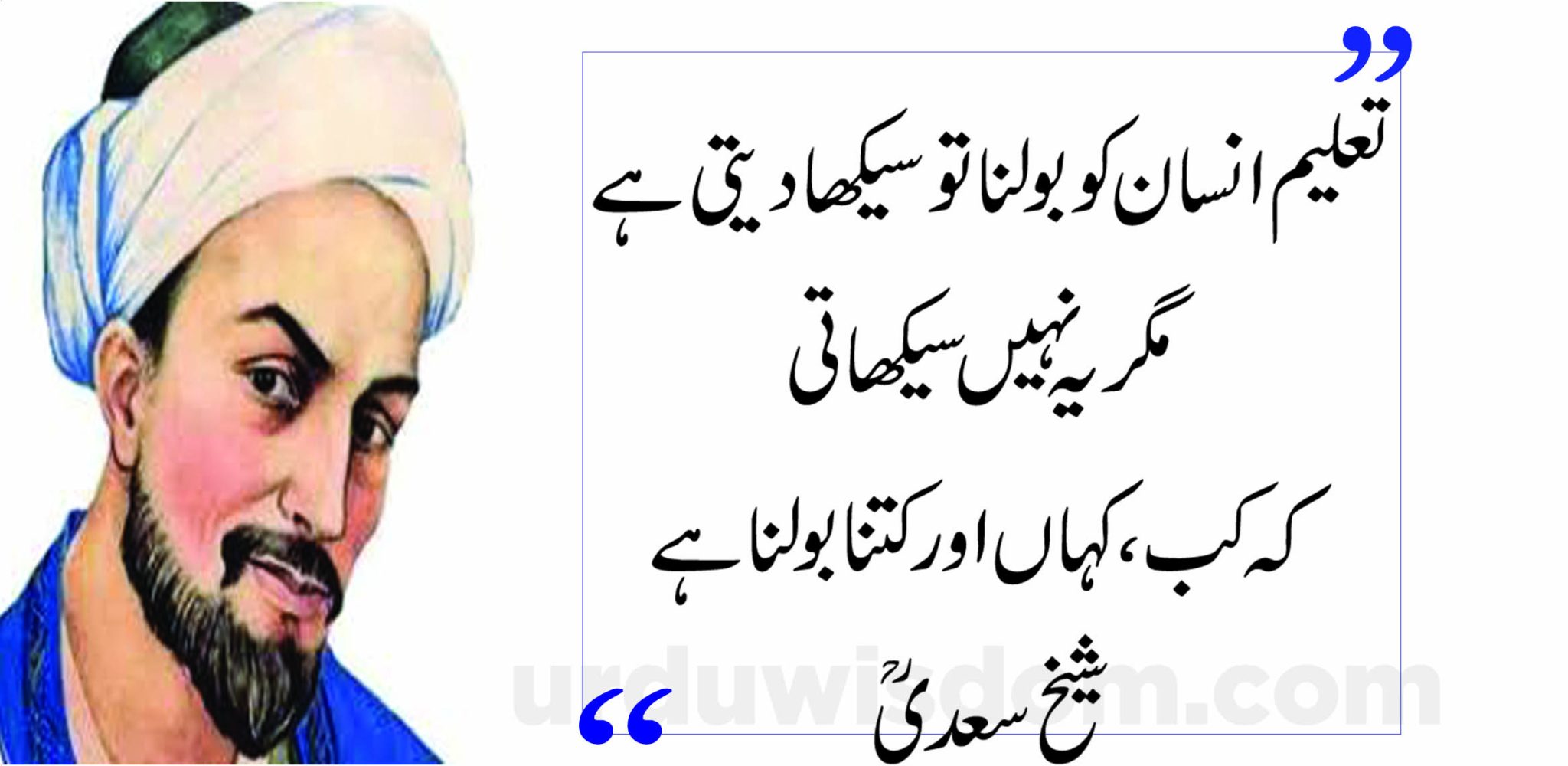 Tahleem Insaan ko bolna to sekha daiti hay magar yeh nahe sekhati kehkab,
kahan aur kitna bolna hay.
تعلیم انسان کو بولنا تو سیکھا دیتی ہے مگر یہ نہیں سیکھاتی کہ کب,
کہاں اور کتنا بولنا ہے.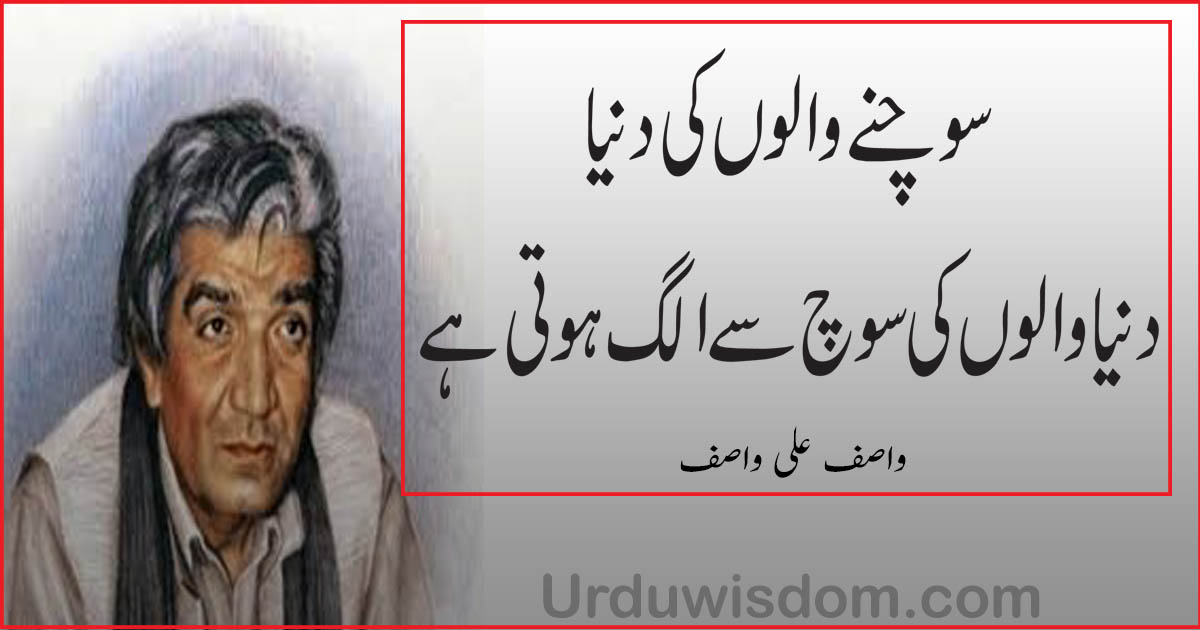 Schnay walo ke dunya, Dunya walo
ke soch sa alag hoti hay.
سکھنے والوں کے دنیا, دنیا والوں
کی سوچ سے الگ ہوتی ہے.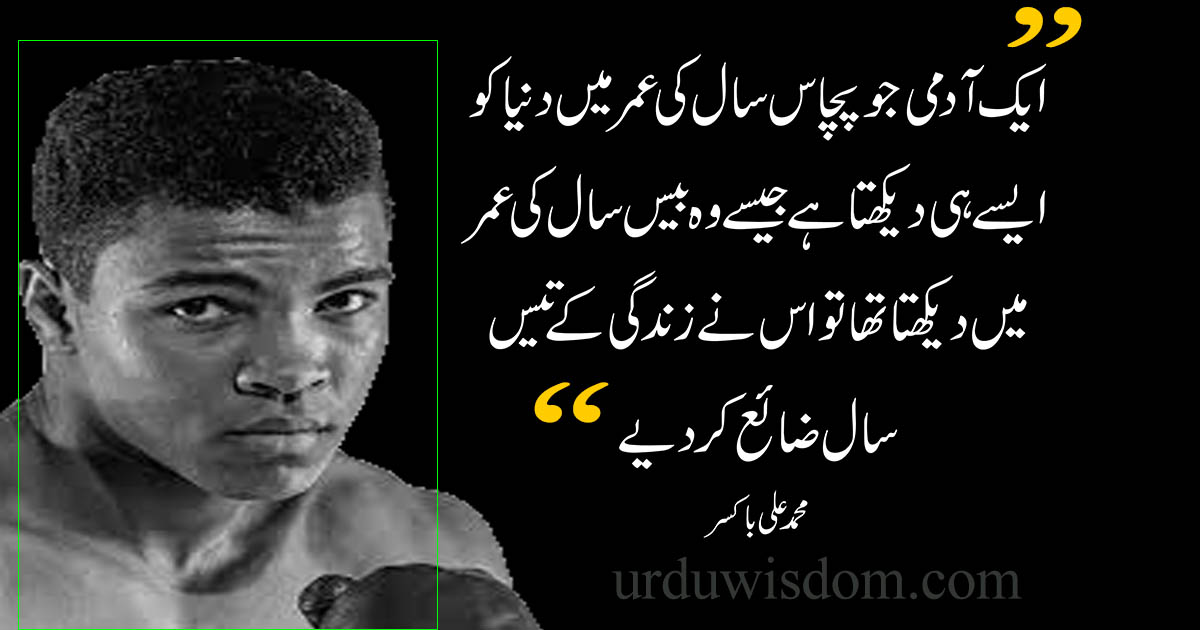 Eak Admi jo pachaas saal ki umar mein dunya ko aisay he daikhta hay
jaisay wo beis saal ki umar mein daikhta tha, to us nay Zindagi kay
Teas saal zaya kar dya.
ایک آدمی جو پچاس سال کی عمر میں دنیا کو ایسے ہے دیکھتا ہے
جیسے وہ بیس سال کی عمر میں دیکھتا تھا, تو اس نے زندگی کے
تیس سال ضائع کر دئے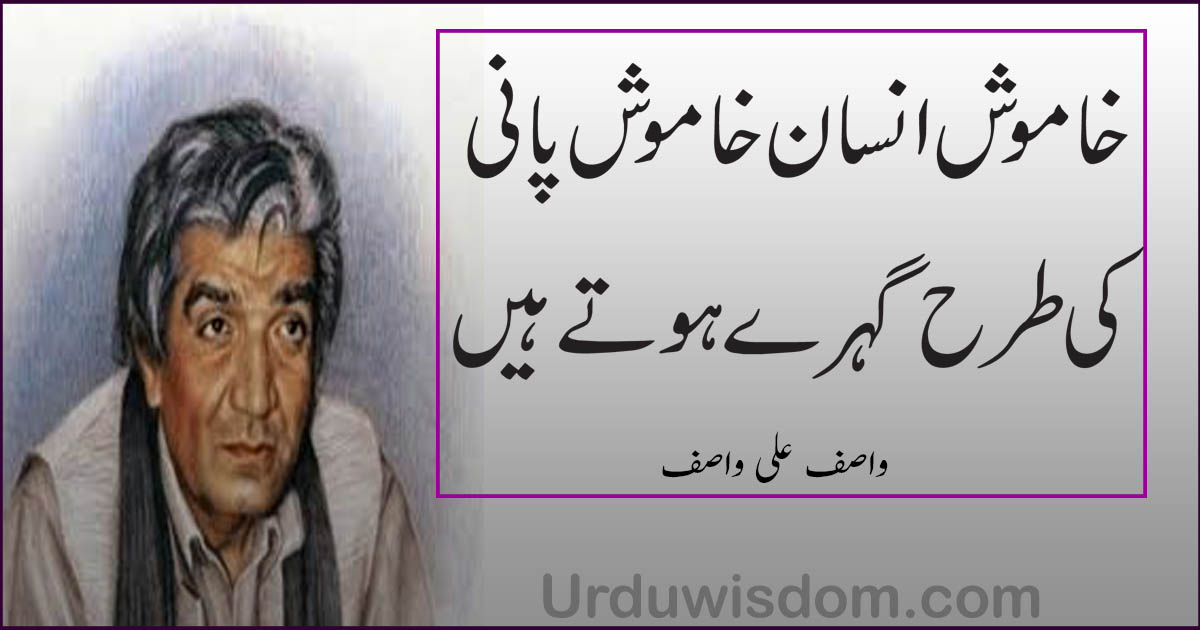 Khamosh insaan khamosh pani ke tarha geha
خاموش انسان خاموش پانی کےطرح گہرا ہوتا ہے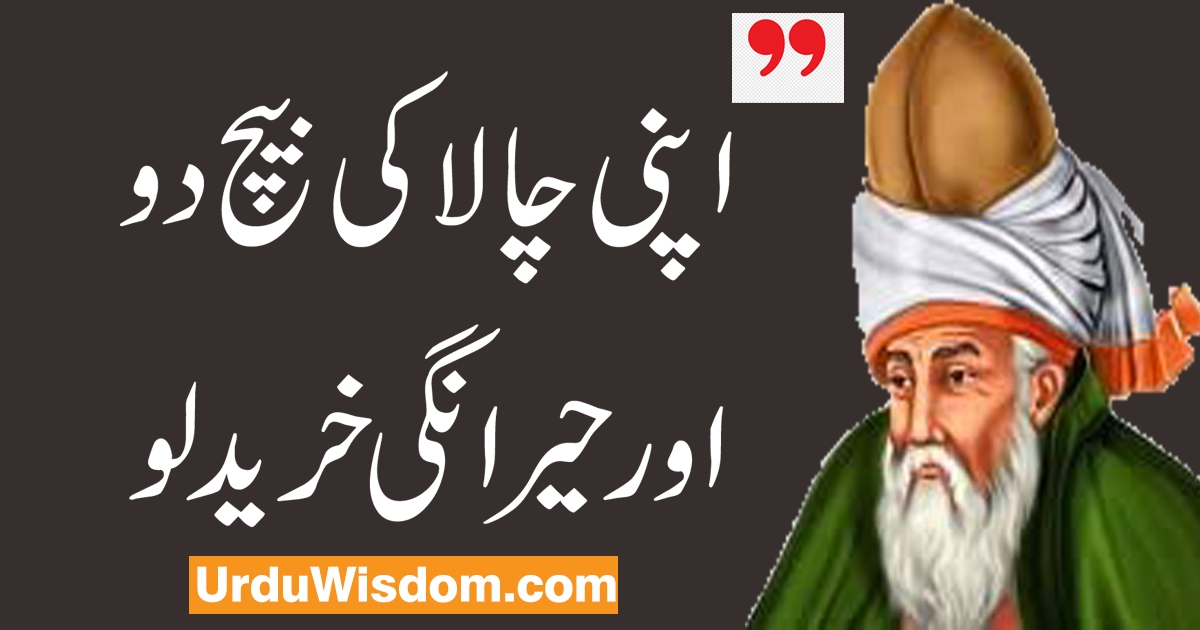 Apni chalaqi baich do aur heraangi khareed lo.
اپنی چلاکی بیچ دو اور حیرانگی خرید لو.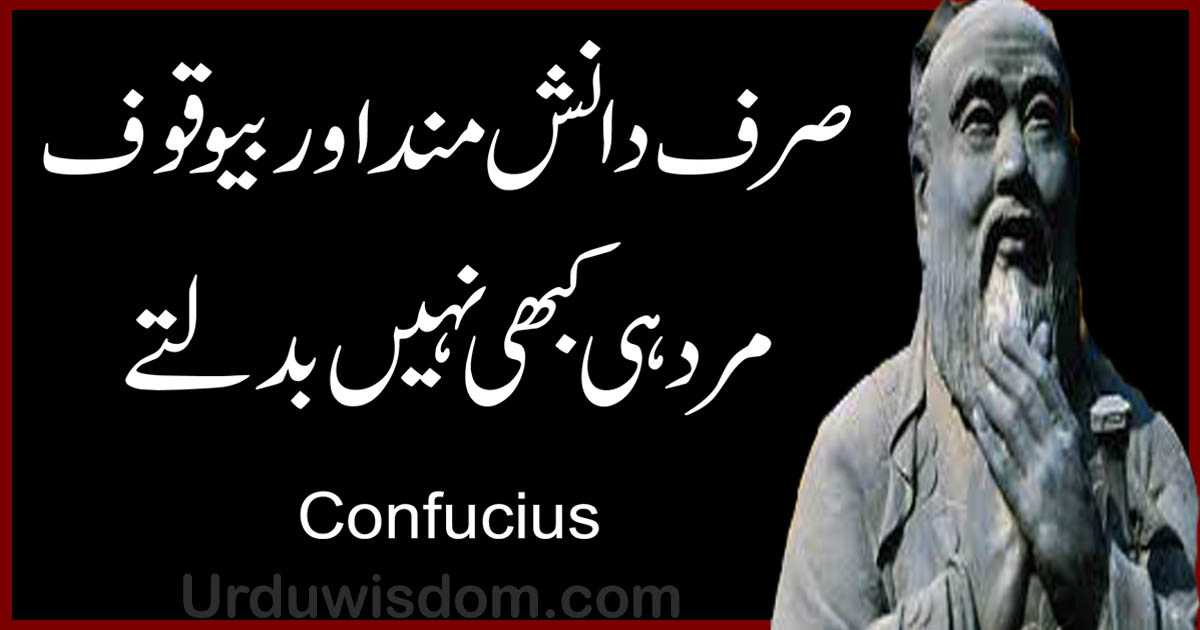 Sirf danish mand aur bewakoof mard he nahe badaltay.
صرف دانش مند اور بیوقوف مرد ہی نہیں بدلتے.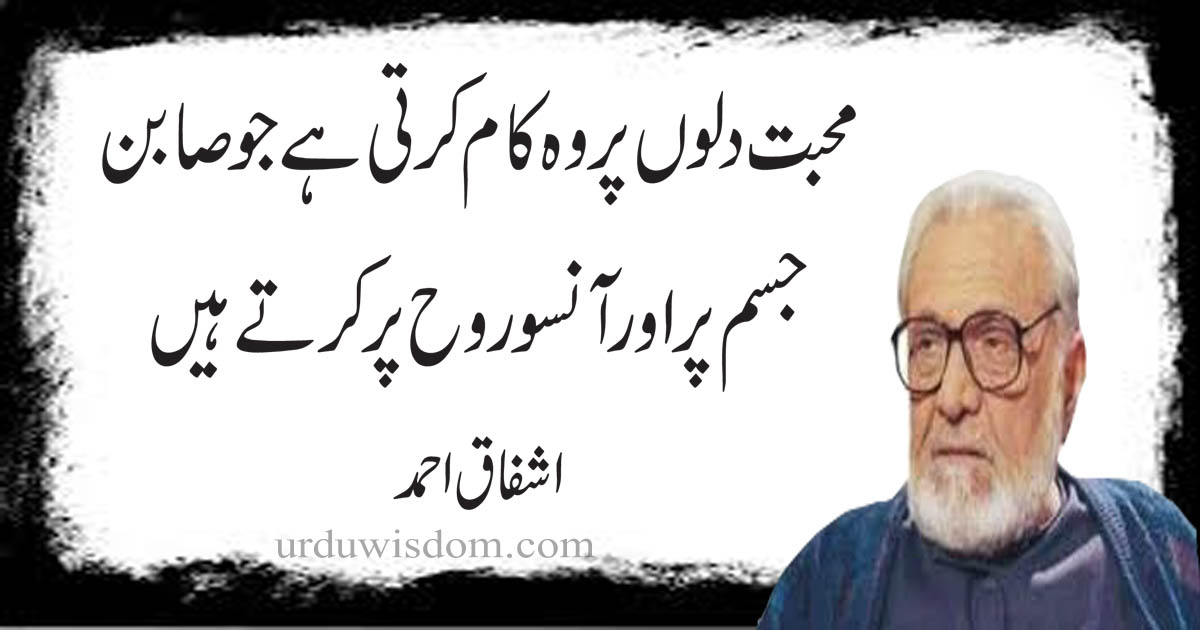 Mohabbat Dillon par woh kaam karti hy jo saban jisam par,
aur aanson ruh par kartay hain.
محبّت دلوں پر وہ کام کرتی ہی جو صابن جسم پر,
اور آنسوں روح پر کرتے ہیں.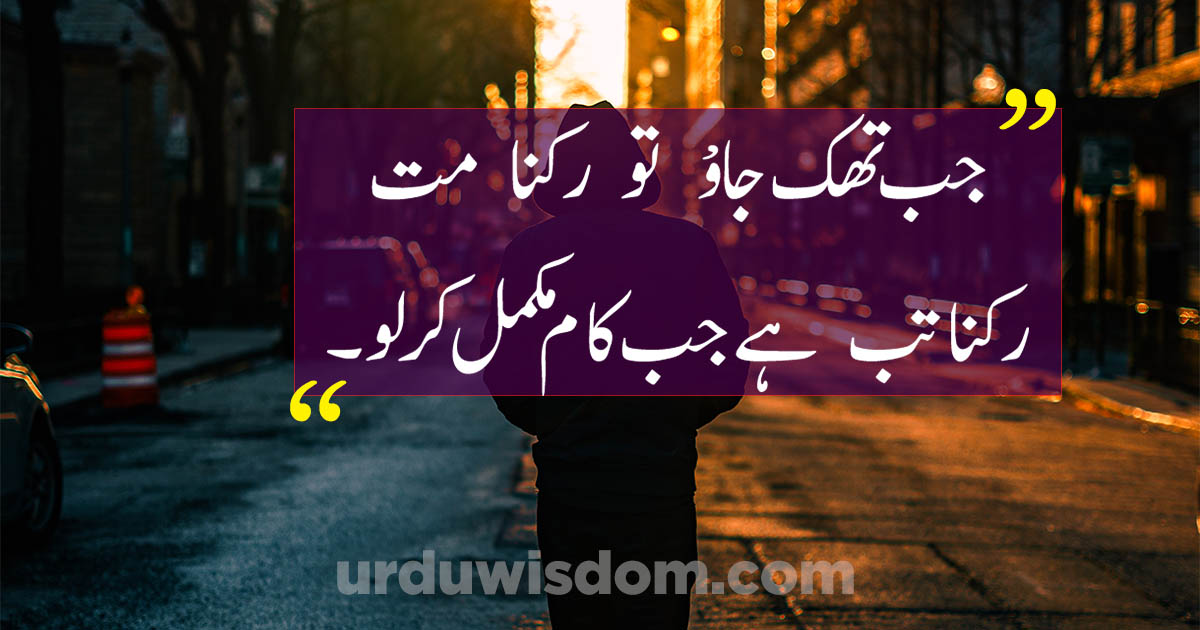 Jab thak jao to rukna mat, rukna tab hay jab kaam mukamal kar lo.
جب تھک جاو تو روکنا مت, روکنا تب ہے جب کام مکمل کر لو
I hope you have enjoyed the best aqwal e zareen, aqwal zareen SMS in Urdu. The author's quote I mentioned in this post you can get more of their quotes from this site.