My Aim in life essay is a personal essay that explores an individual's goals and aspirations. It delves into what drives a person to pursue their dreams and how they plan to achieve them. This essay can be a valuable tool for anyone looking to gain a better understanding of their own motivations and how they can work towards achieving their goals.
Whether you are a student, a professional, or simply someone looking to reflect on your life goals, this essay is an excellent way to explore your own ambition and determination. In this essay, you can explore the values that drive you, the challenges you have faced, and the steps you are taking to achieve your goals. Whether you are aiming for success in your career, personal growth, or a sense of fulfilment, this essay can help you to focus on your aspirations and work towards a fulfilling and meaningful life.
My Aim in life Essay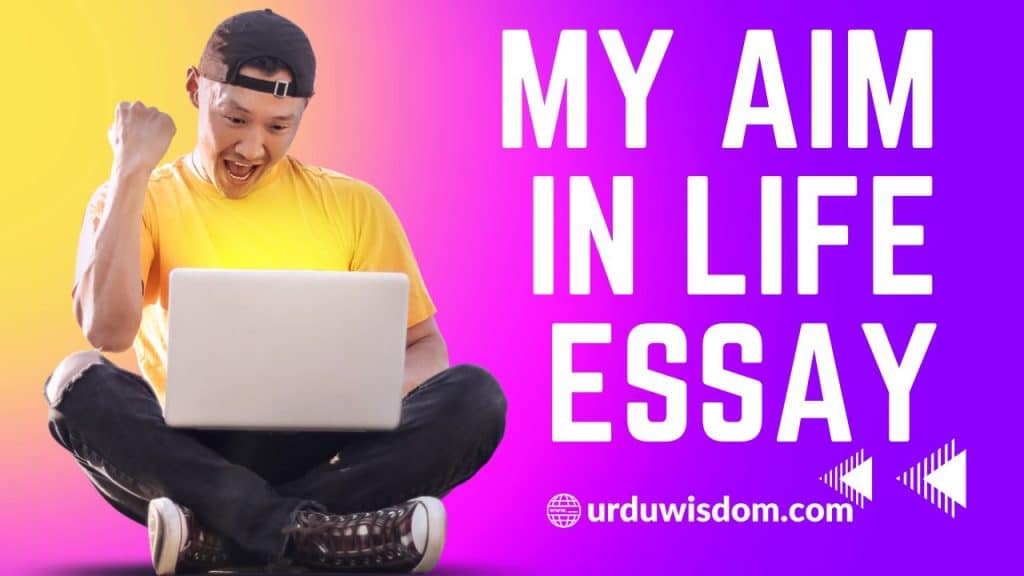 My aim in life is to become a successful software engineer. I have always been interested in technology and how it can be used to solve problems and make our lives easier. As a child, I spent hours tinkering with computers and learning as much as I could about how they worked.
This curiosity and passion for technology have only grown as I have gotten older, and I now know that I want to turn it into a career. To achieve my goal, I will need to work hard and stay focused. I will need to complete my education and gain the knowledge and skills necessary to excel in the field of software engineering. This will involve taking challenging courses and staying up to date with the latest technologies and techniques. I will also need to be dedicated and willing to put in the time and effort required to succeed.
In addition to my studies, I plan to get practical experience by interning or working part-time at a software company. This will allow me to apply the concepts and techniques I have learned in a real-world setting and gain valuable hands-on experience. It will also give me the opportunity to work with professionals in the field and learn from their expertise.
Becoming a successful software engineer will not be easy, but I am determined to achieve my goal. I am confident that with hard work, dedication, and a strong work ethic, I can achieve my dream and make a positive contribution to the world of technology.
My aim in life is not just about achieving personal success, however. I also want to use my skills and knowledge to make a difference in the world. I believe that technology has the power to transform people's lives and make the world a better place, and I want to be a part of that transformation. I hope to use my skills and expertise to develop innovative solutions to pressing problems and to help people lead more fulfilling and productive lives.
In conclusion, my aim in life is to become a successful software engineer and use my skills and knowledge to make a positive impact on the world. I know that achieving this goal will require hard work and dedication, but I am up for the challenge and am committed to doing whatever it takes to succeed.