Are you Losing Hair? Buy Best Anti-hair fall shampoo in Pakistan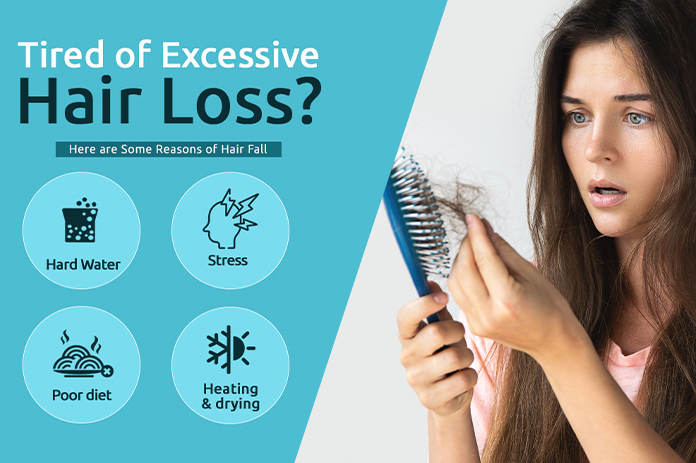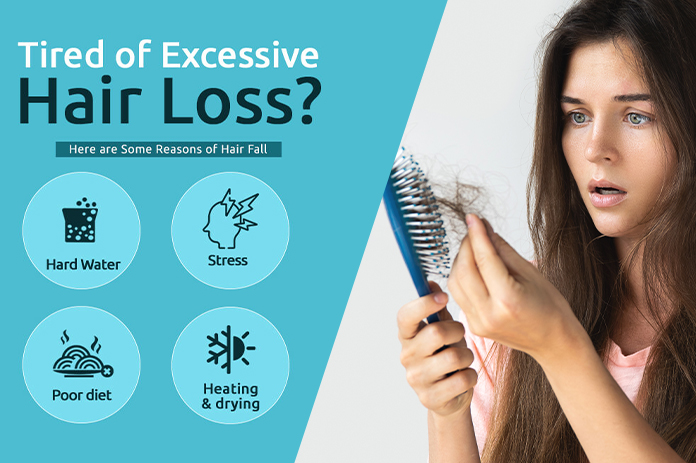 Are you embarrassed about your hair fall situation?
Whenever I take a bath my hair sheds like crazy. There are piles of hair strands on the ground if I brush my hair. The embarrassment in public for hair strands on my shirt. All these things are a girl's worst nightmares. If you are losing hair fast then you need to change some of your hair care habits. Starting from-Shampoo.
Some of the reasons for your hair loss can be stress, dandruff, dry hair shampoo, hair colour, dry scalp, or vitamin deficiency. Before you start panicking it is important to understand the hair theory. If you experience hair fall around 50 to 100 hair strands it's normal. But if it exceeds then you might have a concern.
What Ingredients To Avoid In Hair Fall Defence Shampoo?
For a complete hair fall solution, you need to switch to chemical-free shampoos that contain active ingredients. Most shampoos have sulfates that try switching to paraben-free and sulfate-free shampoos. Also, it will be great if the shampoo is alcohol-free as this can irritate the scalp and make it dry.
WHAT IS A NATURAL HAIR FALL SOLUTION?
As fall is coming to end, you need to change your hair care routine. The cooler months bring cold air which makes your scalp dry and frizzy. Because in cold weather we usually shower with hot water so our hair tends to weaken from its roots, leading to a hair fall problem.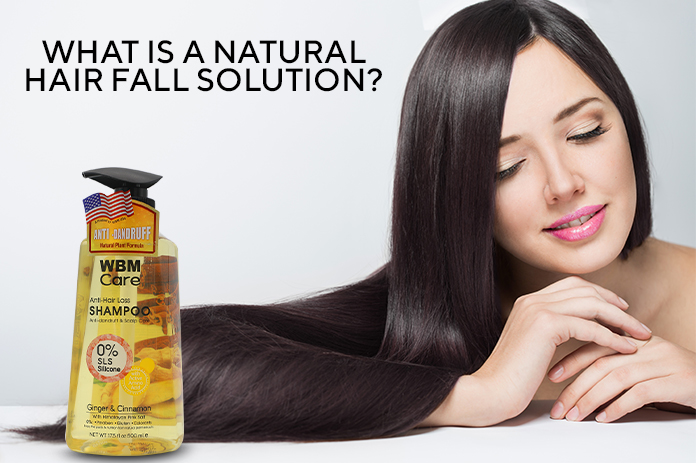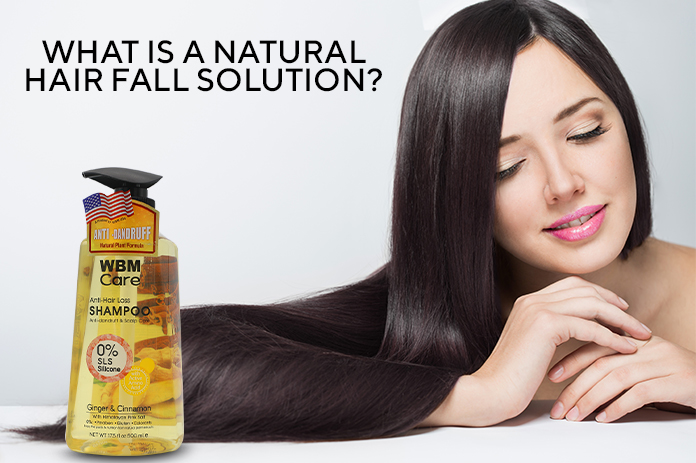 A natural and organic brand WBM Care has come up with a super amazing formula for your hair fall needs. Their Ginger and Cinnamon Anti-hair Loss Shampoo works naturally in controlling hair fall. The natural ingredient of ginger boosts the blood circulation in your scalp. While cinnamon helps to grow new hair follicles. The plus point is that cinnamon is antibacterial so it prevents the buildup of dandruff on the scalp. This helps improve the overall hair fall problem.
Besides, it is free from SLS, parabens, and silicones. The high concentration of active amino acids deep condition your hair making it stronger and healthier.
We used the all-natural hair fall shampoo for a week and here's what we think about it
The Anti-hair fall shampoo for women contains antioxidants that boost hair growth. It has a mild scent that refreshes the mind and gives you a great bath experience. We noticed less visible hair fall after using once. The hair started to look shinier and fuller in texture.
Pros
Provides soft shiny hair
Treats Hair loss
Repair damaged hair strands
Nourishes the scalp
Removes buildup of dandruff
Deep conditions the scalp
Cons
Doesn't foam jk well
Strong scent
5 reasons why you are having hair loss
Vitamins or Nutrition deficiency
Hair colouring
Medical condition
Dandruff
Stress or depression
The Bottom Line
Whatever the reason for hair fall, it's important to know the cause and treat it immediately. Avoid hair fall shampoos that contain sulfate as it can dry your scalp so you feel itchy. Switching to a natural shampoo can be effective in treating hair problems. Make sure to use a sulfate-free shampoo that nourishes the scalp. Lastly, reduce your work stress as it might be the reason for your hair strand falling.