ZONG SMS PACKAGES: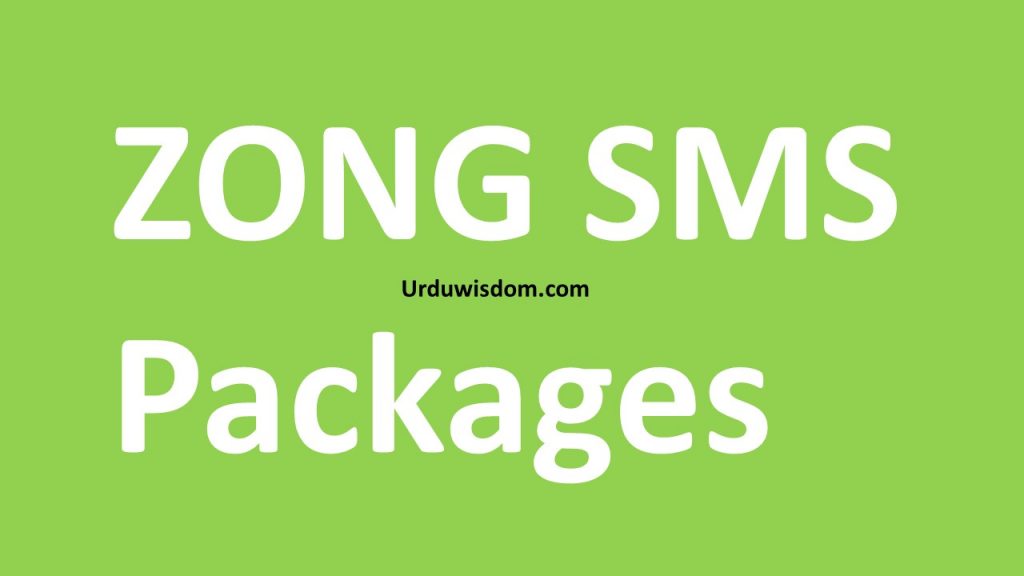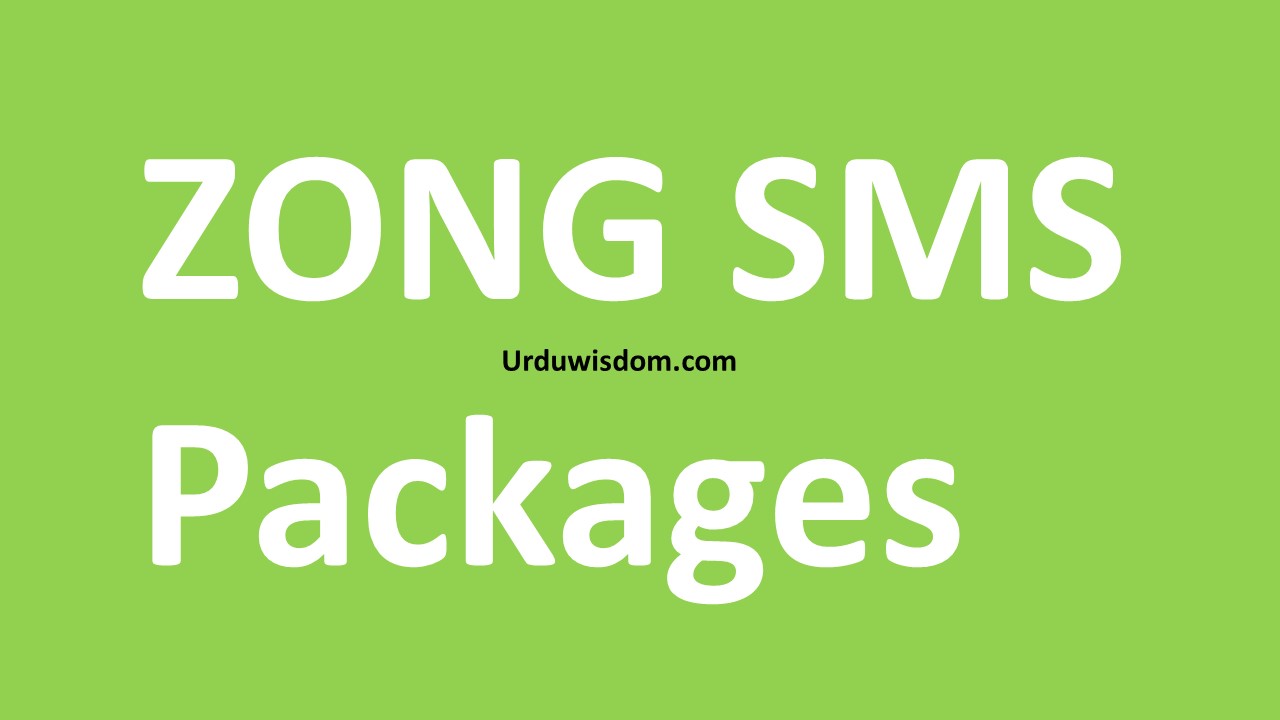 Zong is a branch of China Mobile Communications and Corporation. Zong has more than 26 million customers and is awarded "No. 1 Operator in Voice and Data Services" for providing top-class services. Zong provides the best SMS packages to their customers, here I am going to share a few exciting Zong SMS packages with you guys.
ZONG DAILY SMS PACKAGES:
Zong offers incredible SMS bundles for its users. They are offering SMS bundles with some freebies that include data or sometimes MBs for WhatsApp and Facebook. These packages are quite enough for daily use.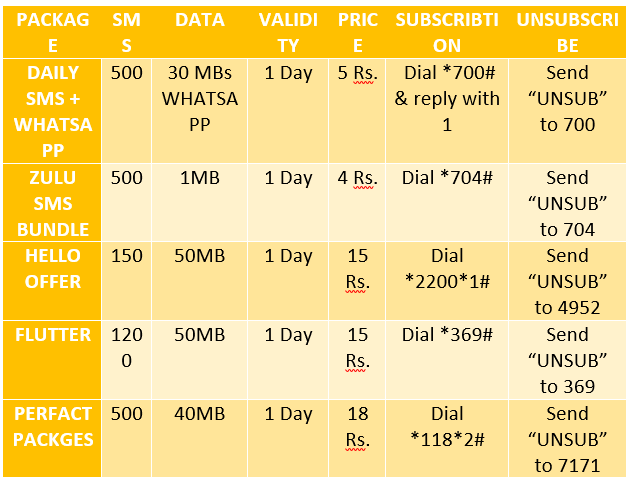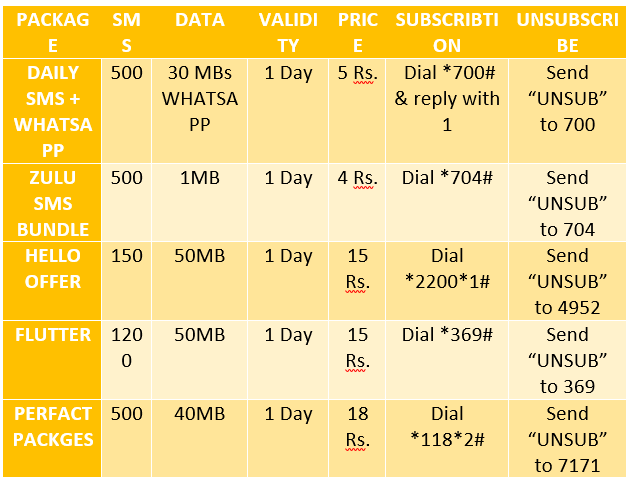 ZONG WEEKLY SMS PACKAGES:
If you are a social butterfly and love to always stay in touch with your friends and family, here are few amazing SMS bundles with freebies for your ease. Here are some weekly bundle and their subscription details are mentioned below.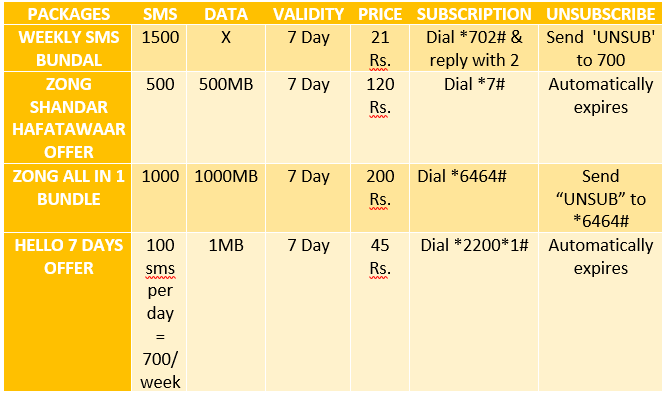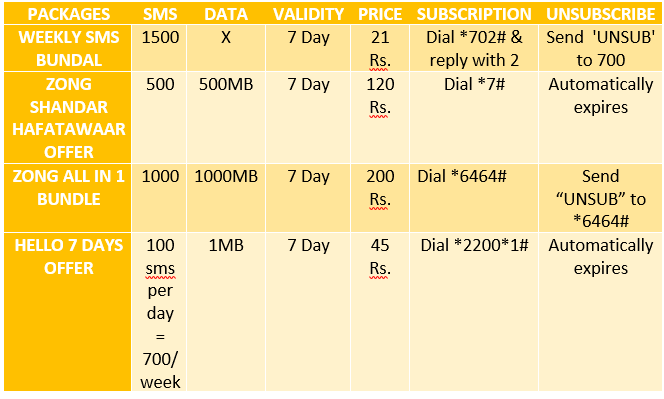 MONTHLY SMS PACKAGES:
Zong offers unlimited messages in their monthly bundles. They are less expensive and can easily be affordable for almost everyone. By subscribing to the monthly packages, you'll be free up from the worries of package subscription. Below are the details of the monthly SMS bundles.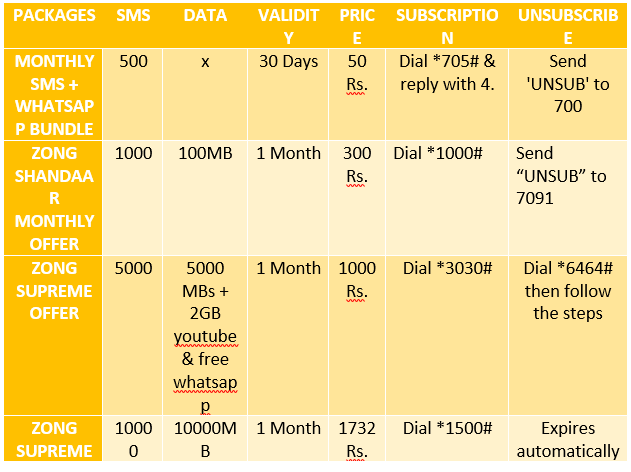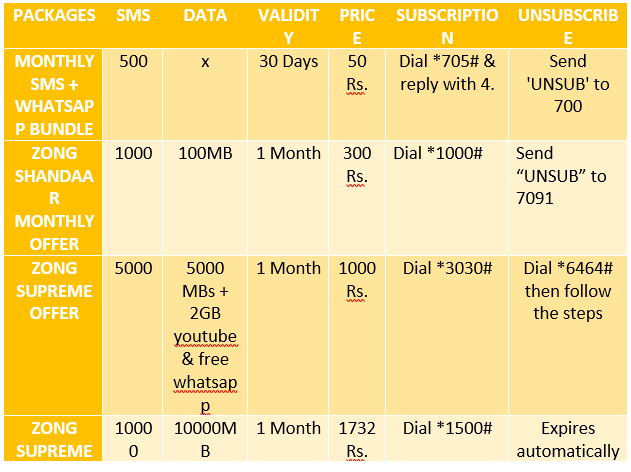 How to check Zong data usage?
Dial *102#
Charges are 10 paisa/query.
I hope you have been got the best information about Zong SMS packages. You can also get information about zong internet packages. Please like and share it with your friends.