How do I submit assignments to aiou LMS? AIOU has launched the best online structure for the trainees of the University of Allama Iqbal. Everyone here can see the strategy that is set up by the education centre.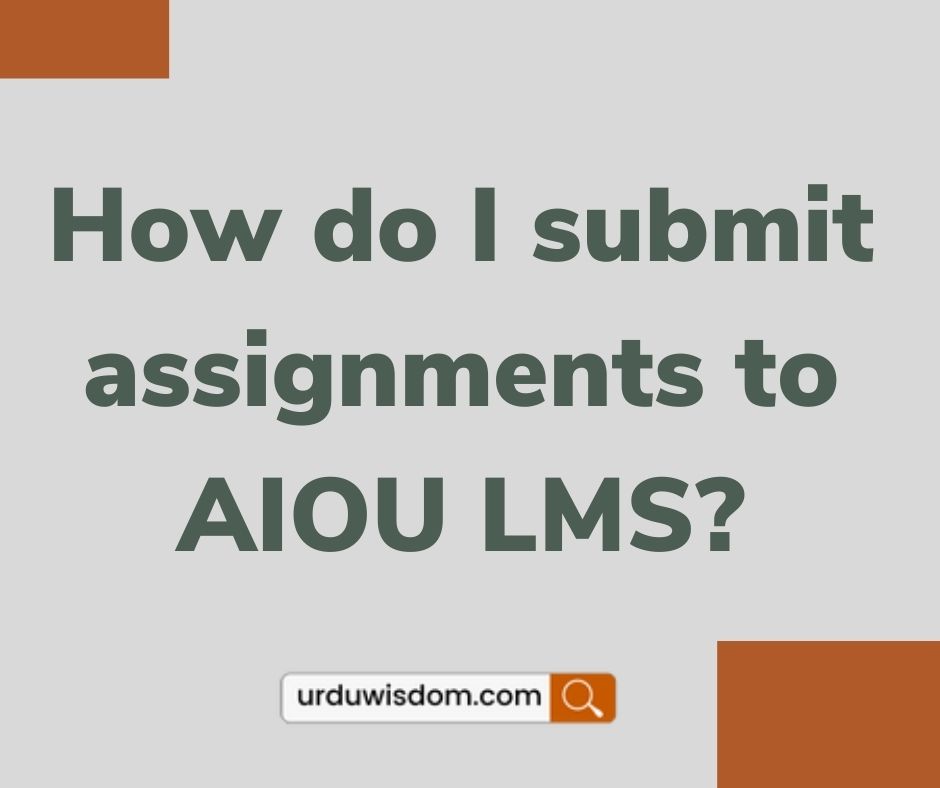 It is the simplest way to study without any difficulty. Moreover, this institute provides courses not only for the locals but also for the over Sears. AIOU Online learning system is inaugurated for national and international level Pakistani and overseas students. This article tells how to submit your assessment.
How to Write AIOU Assignments?
Allama Iqbal Open University has initiated the electronic method for the public. Now you can easily understand the whole procedure. It has been explained to you in a simple way.
The students can write assignments by hand or compose on their computers. The students have both options. If they type assignments in Microsoft Word they submit them online. After completing the exercise they upload online assignments on AIOU Portal LMS.
In order to upload an assignment, you simply do this:
Click on the "link module of assignment"
Click on the "Assignment" link.
On the next page, click on the "Add submission" button to find and upload your assignment۔
The second way to make it is by handwriting after completing it, then scanning it from a computer or android phone. It is such a simple and easy way to submit assignments at LMS AIOU Portal Online.
Let's read a complete step by step process to submit an assignment at LMS Portal AIOU.
How do I submit assignments to aiou LMS?
Step:1
First, of all, open the official website of AIOU. NOW, click the login button and enter the Username and Password. You'll see an individual account open in front of you.
Step:2
Now click on the "My Courses" tab and select your course for submitting the assignments on the AIOU portal.
Step:3
After that click on the Assignment link for submission. It is an easy way to submit. You just need to follow the instructions displayed on the computer or mobile phone screen to accomplish your task.
Step:4
Now another page will be displayed with the "Add submission" tab on it. Click on the Add Submissions button. It will take you to another window.
Step:5
A page will be displayed with your files from which you have to select. Click on the file icon.
Step:6
A window will pop up. Click on the upload a file button. Now browse your assignment file and press the upload button.
It is important to note that assignments are accepted in MS Word/ pdf format.
However, handwritten assignments can be scanned using professional scanners or mobile scanner applications. But the file size should not exceed 5MB.
In this case, try to use the optimum resolution for images.
Step:7
At the end press, the save changes button.
If you want to make changes to it you can do that anytime before the deadline. You can edit your submission till the deadline without any problem. Finally, a submission status page will be displayed