AIOU solved assignment pdf BS English ODL Autumn 2022 download for free. Allama Iqbal Open University, Islamabad BS Class (English). Solved Assignments For Autumn 2023.
Here you can download aiou studio 9 solved assignment Autumn 2023 BS English ODL for all subject codes. We provide BS assignment spring and autumn of 2023 that is available for download. AIOU changed its system from manual to online. You can use the Aiou Aaghi LMS portal for all activities. We are providing all pdf links below to download all BS assignments 2023.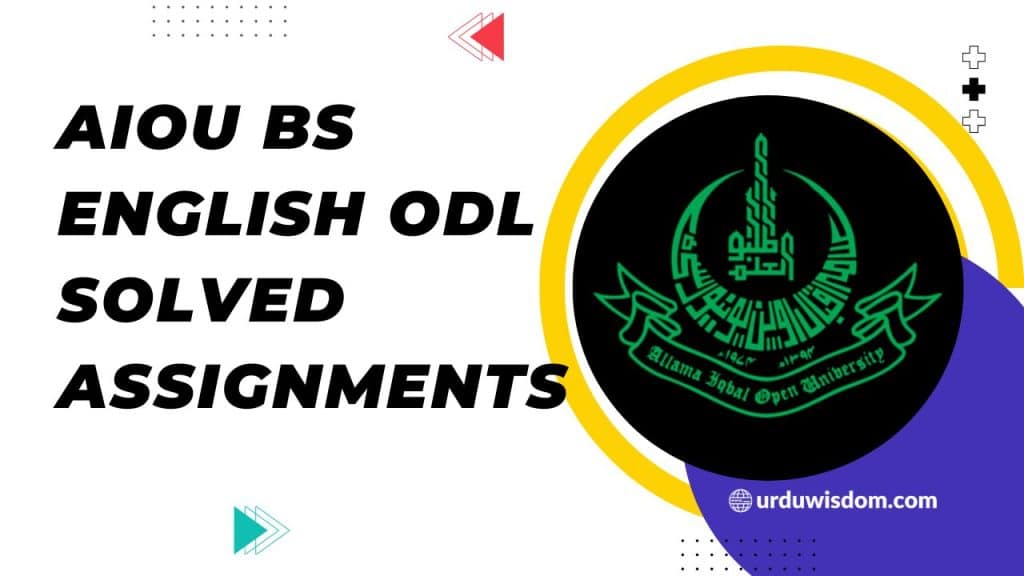 AIOU solved assignment pdf BS English ODL Autumn 2023
BS English Program (4 Years) / BS English Program (2.5 Years)
Code
Book Name
No 1
No 2
4431
Pre-Calculus
4485
Introduction to Statistics
5403
Basics of ICT
9001
Bunyadi Urdu
9162
Perspectives on Gender Studies
PDF
PDF
9374
Pakistan Studies
PDF
PDF
9401
Islamic Studies
–
–
9407
Compulsory English – I
PDF
PDF
9408
Compulsory English – II
PDF
PDF
9409
Compulsory English – III
PDF
PDF
9410
Introduction to Sociology, Culture & Society
PDF
PDF
9416
English Literature
–
–
9051
Introduction to Linguistics
PDF
PDF
9052
History of English Language
PDF
PDF
9056
Phonetics & Phonology
PDF
–
9057
Classical Drama
PDF
PDF
9058
Classical Novel
PDF
–
9059
Language & Culture
PDF
PDF
9060
ELT Methodologies
PDF
PDF
9061
Sociolinguistics
PDF
PDF
9068
Modern Poetry
PDF
PDF
9069
Modern Novel
PDF
PDF
9070
Modern Drama
PDF
PDF
9071
Pragmatics
PDF
PDF
9072
Educational Psychology
PDF
PDF
9073
English for Specific Purposes
PDF
PDF
9079
American Literature
PDF
PDF
9080
Testing & Evaluation
PDF
PDF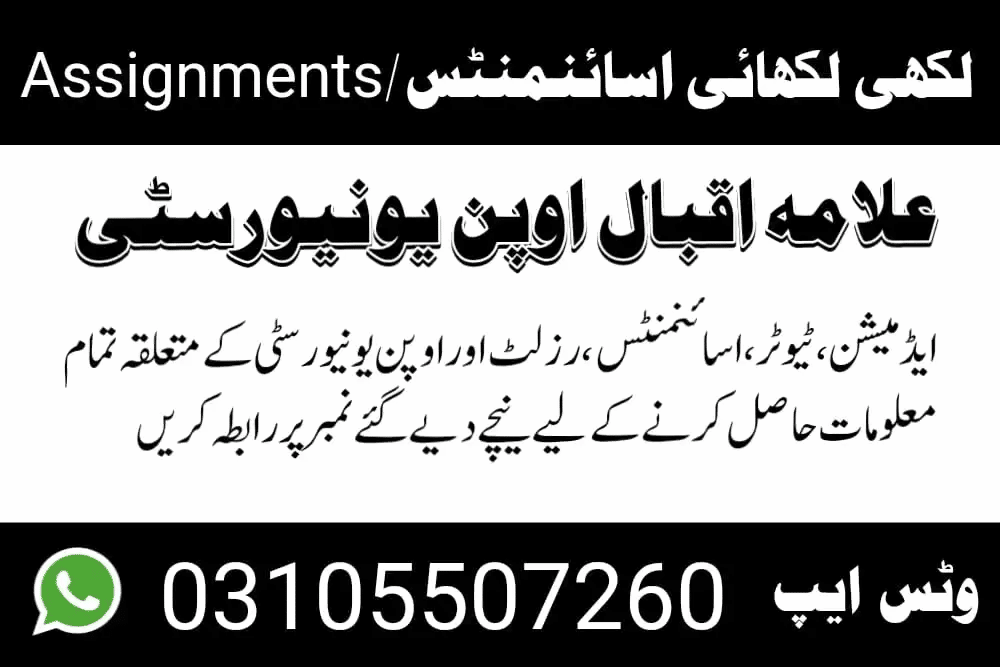 3 Credit Hours Book Assignment Submission Date Spring 2023
Assignment No 1 / Due Date
30-08-2023
Assignment No 2 / Due Date
29-09-2023
Exam Month
October / November 2023
In conclusion, the availability of the AIOU solved assignment pdf for BS English ODL Autumn 2022 is a valuable resource for students of Allama Iqbal Open University, Islamabad. The shift from a manual to an online system has made it easier for students to access and download their assignments.
This provides convenience and ensures that students are equipped with the necessary tools to complete their coursework successfully. Overall, the provision of solved assignments for the 2022 academic year is a commendable effort towards enhancing the learning experience for students pursuing their BS in English through AIOU.