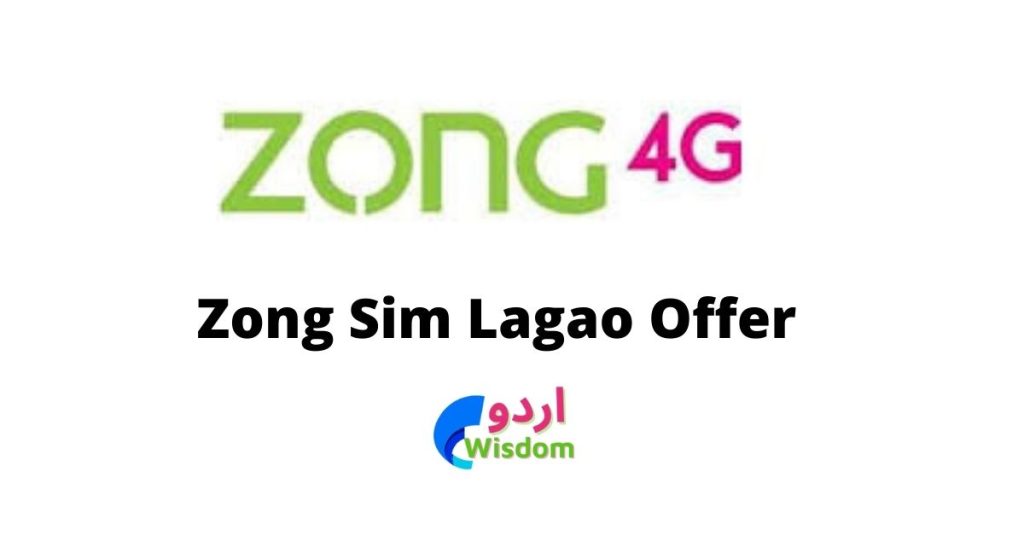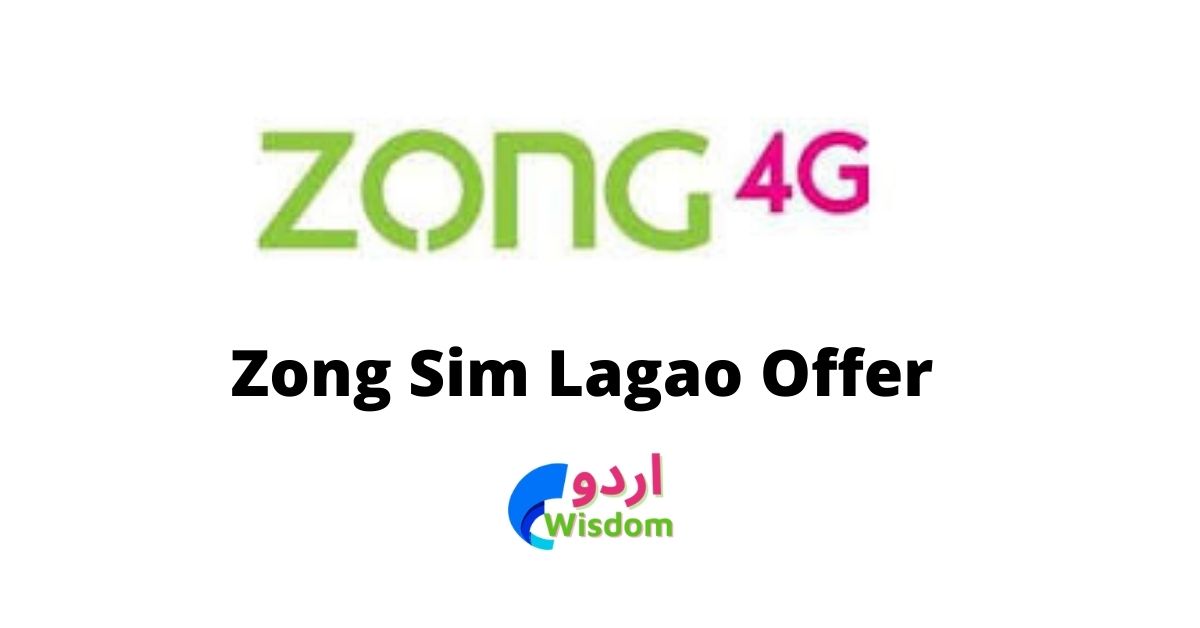 Zong Sim Lagao Offer
This offer gives you Free:
6000 Zong Minutes,
6000 SMS &
4 GBs Mobile Internet
In order to get benefits from the Zong Sim lagao proposal, Zong users will have to re-activate their Zong Sim. Which they have not used for the past 30 days.
To initiate the offer, put the Zong Sim on your mobile phone. Dial *2244 #  to enjoy FREE Zong 6000 minutes, 6000 SMS, and 4G internet 4000 MB.
Zong SIM Lagao:
All Zong Prepaid consumers who did not use their Zong Sim for the last 30 Days, can enjoy this FREE offer that includes:
6000 FREE Zong Minutes
4GB FREE Mobile Internet
6000 SMS (FREE to All Networks)
Offers Validity 60 Days
Required Recharge Rs. 50 or more
Through this offer consumers receive
100 Zong FREE Minutes /
100 SMS /
50MB Daily internet
for 2 Months (60 days) per day.
Zong SIM Lagao Offer Code:
Zong consumers who have not used their Zong Sim for 30 days can prompt the Zong Sim lagao offer. They need to reload Rs. 50 at least and then dial the Code of the Zong Band Sim *2244#
Eligibility for Zong SIM Lagao Offer:
Clients in Zong can effortlessly find out if they are eligible for this Offer or not. Follow these easy steps mentioned below:
Zong clients know if they are eligible to partake in the Zong Sim lagao Offer or not by contacting Zong Customer Care Helpline 310.
The Zong Customer Care Representative tells the user if they are eligible to initiate Offer or not.
All Zong Prepaid users, who did not use their Zong Sims for the last 30 days can enjoy the offer.
Zong SIM Lagao offers verification code:
To check the remaining reserves like MBs, FREE minutes and SMS, dial the following codes:
Check Free Minutes *102* 2# Rs. 0.24
Check Free SMS *102*3# Rs. 0.24
Check Free Internet MBs *102*4# Rs. 0.24
Online Checking Status Via My Zong App:
Zong users can also review their data like
FREE Zong minutes,
FREE SMS and
FREE Internet MBs
From the app. They need to download My Zong App from the Play Store. Users have to follow these steps to assess FREE remaining reserves through My Zong App:
Access My Zong App (Android) Play Store
Open the app and register your Zong number
Once registration is finished, you can able use the My Zong App services
To scan the features of the Zong Sim lagao Offer Go to My account.
You can locate the facts of your package, along with FREE reserves and a validity period.
My Bonus For The Zong App
If you have downloaded the "My Zong" app and enrolled your number for the first time, You will get 1GB of free internet data for the next 3 days.
Terms And Conditions
Consumers who have not used the Sim for the last 30 days are capable for this offer.
The benefit can be obtained after 4:00 AM.
Zong users get
100 Zong minutes,
100 SMS and
50 MBs daily for 60 days
Conclusion
If you have not used your zong sim for a month then put it back in your cell phone to enjoy the incentives.