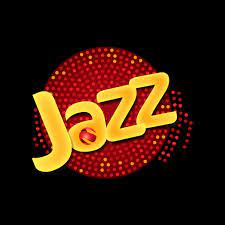 How to get loan in Jazz?
This article tells you how to get loan in jazz. To receive Jazz Advance, you just need to dial *112# from your Jazz Prepaid number. By doing so you receive an advance of Rs.15 in your account. This is permissible when your balance is less than Rs.10, anytime in the next 4 hours.
How can I get a jazz loan for a second time?
Now Jazz users can use Rs. 15 advance balance by simply dialling *112#.
The subscribers can obtain only 2 advances of Rs. 15 (each) till the time of the next recharge. This can be done within the subscription's validity duration.
Some users might not be aware of the Jazz Advance Balance Code and how to get the loan. This article is for those people.
Getting Loan via Mobilink Jazz Advance Balance code:
For Subscription: Dial *112#
For Un-subscription: Dial *112*4#
Charges: Rs. 3.50+tax
What is the validity of the Jazz advance loan?
Once you have dialled for Jazz Advance, the service will be accessible for the next 4 hours. During this time period, you can obtain an advance whenever your balance falls below Rs.15. This happens if the prior advance has been repaid.
Conclusion
By getting this jazz loan you can use it for calls, SMS and internet purposes. Hope this article proves to be helpful. If you need any other information regarding this, do let us know in the comments section.
FAQs
What is Jazz advance?
Jazz Advance is an offer from Jazz for customers that gives you an advance loan of Rs.15 in case your balance gets below Rs.15.
How can you get the Jazz advance?
In order, to receive Jazz Advance, you just have to dial *112# from your Jazz Prepaid number. By doing so you will obtain an advance of Rs. 15 in your account when your balance is below Rs. 15, in the next 4 hours.
When will the advance and service charges be deducted?
Once you avail of the Jazz Advance offer, an amount of Rs. 18.5 will be reduced from your successive recharge.
How many advances you can get?
You can obtain only one advance recharge of Rs. 15 till you recharge your SIM the next time.