ASF jobs 2022 was announced in many leading newspapers today. The Air port security force is an organisation under the federal government that holds the security purpose of all major airports in the country. If we talk about the Total number of Vacancies is 1275 which includes Corporal and ASI ranks. The date of Announcement of ASF Jobs is 05-06-2022 and the Last Date to Apply is Within 15 Days.
ASF Jobs Test Preparation Material:
How to apply for ASF Jobs 2022
Below I shared the link which is the official link of the ASF website. By clicking on this link you can apply online for your particular category.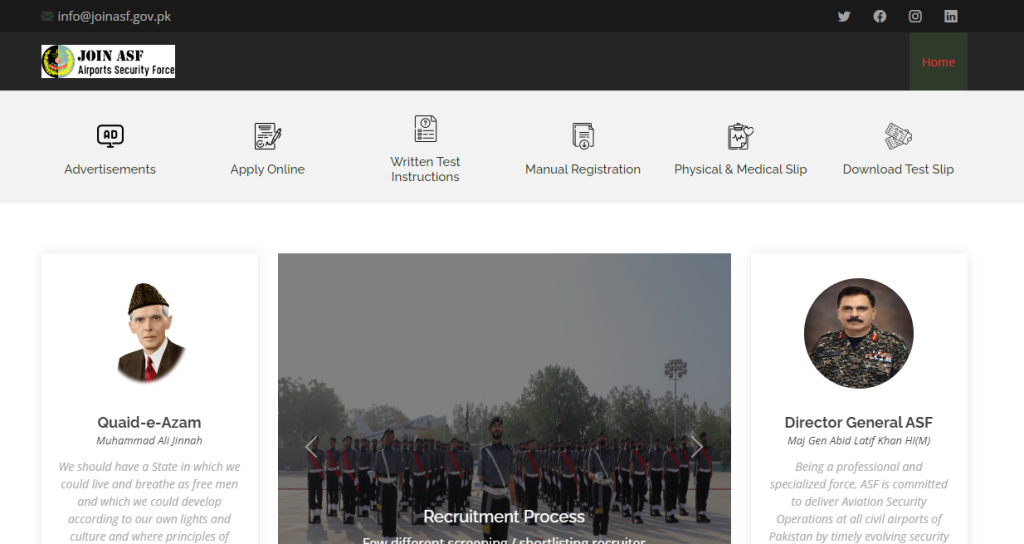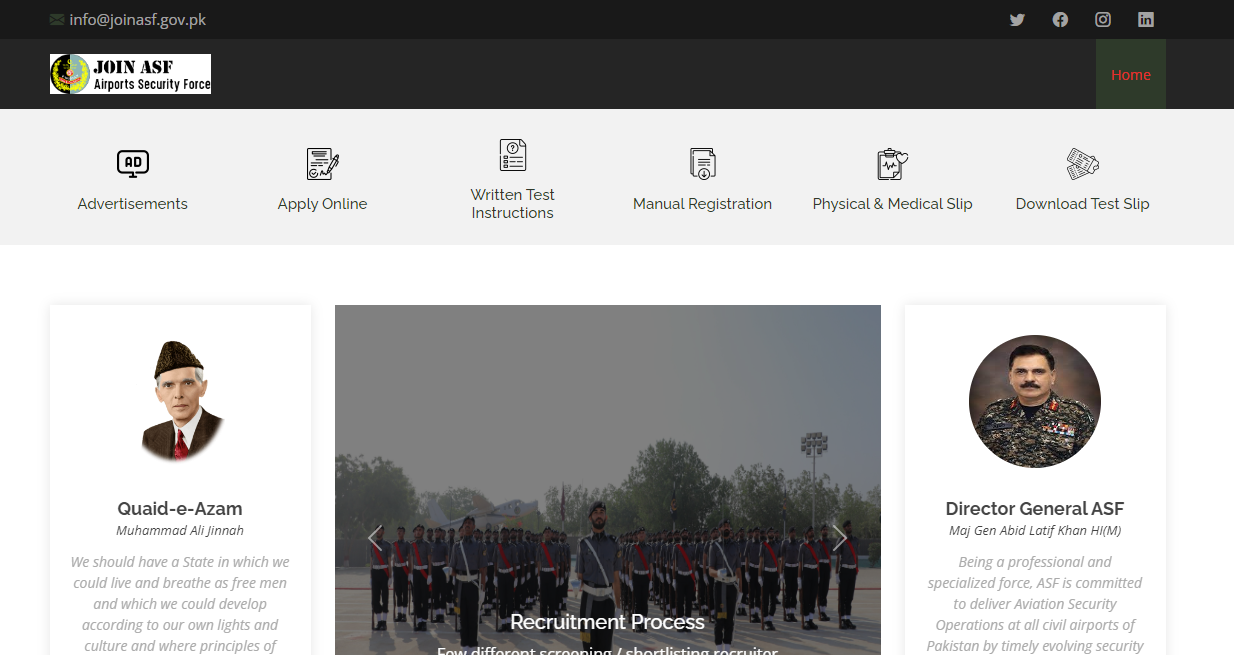 Number of ASF Vacancies 2022
| | | | |
| --- | --- | --- | --- |
| Sr. No. | Name of Post | BPS | No. of Post |
| 1. | ASI | BPS-11 | 158 |
| 2. | Corporal | BPS-07 | 1002 |
| 3. | Corporal Driver | BPS-05 | 40 |
| 4. | Khateeb | BPS-14 | 01 |
| 5. | Lab Attendant | BPS-07 | 01 |
| 6. | Nursing Assistant | BPS-07 | 03 |
| 7. | MT Driver | BPS-05 | 10 |
| 8. | Moazan | BPS-05 | 01 |
| 9. | Auto Elecetrician | BPS-05 | 02 |
| 10. | Vehicle Mechanic | BPS-05 | 01 |
| 11. | Welder | BPS-05 | 01 |
| 12. | Plumber | BPS-03 | 01 |
| 13. | Denter/ Painter | BPS-03 | 02 |
| 14. | Mochi | BPS-02 | 01 |
| 15. | Tailer | BPS-02 | 01 |
| 16. | Naib Qasid | BPS-01 | 03 |
| 17. | Waiter | BPS-01 | 11 |
| 18. | Bawarchi | BPS-01 | 20 |
| 19. | Masin | BPS-01 | 01 |
| 20. | Gardner | BPS-01 | 04 |
| 21. | Carpenter | BPS-01 | 01 |
| 22. | Khakroob | BPS-01 | 13 |