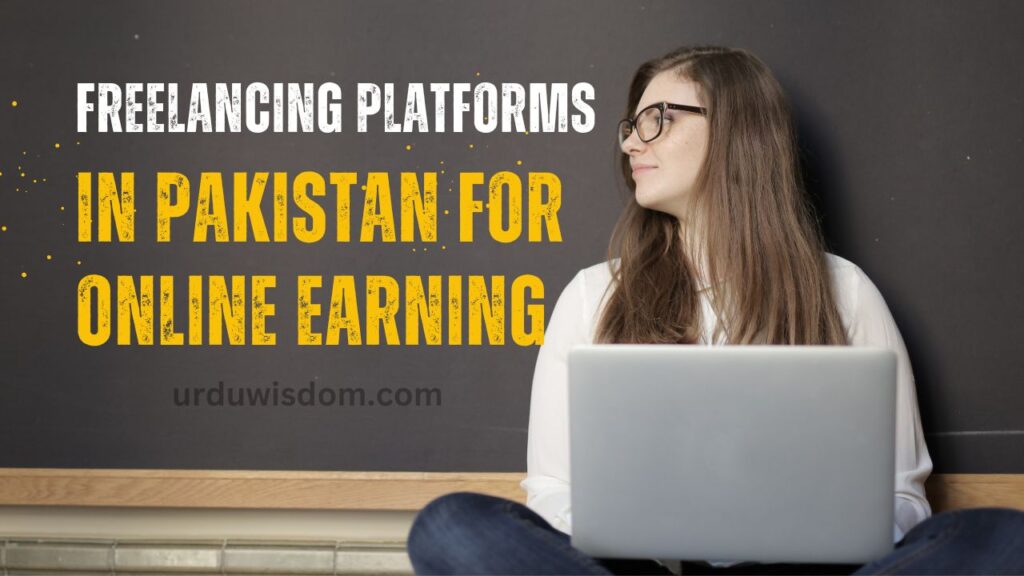 Freelancing has emerged as a lucrative way to earn money online in Pakistan. With the convenience of working from home and a global client base, freelancers can offer their skills and services to clients around the world. If you're looking to start your freelancing journey, here are some of the top freelancing platforms in Pakistan that can help you kickstart your online earning career.
1. Upwork
Upwork is one of the most well-known freelancing platforms globally and has gained immense popularity in Pakistan. It offers a wide range of job categories, including writing, design, programming, marketing, and more. Freelancers can create detailed profiles, showcase their portfolios, and bid on projects that align with their expertise.
URL: www.upwork.com
2. Freelancer
Similar to Upwork, Freelancer provides a platform for freelancers to connect with clients seeking various services. Freelancers can participate in contests, submit proposals, and collaborate on projects of their choice. The platform covers a diverse array of skills and industries.
URL: www.freelancer.com
3. Fiverr
Fiverr is renowned for its "gig" system, where freelancers offer specific services, known as gigs, starting at a base price of $5. Freelancers on Fiverr can create packages that include additional services for higher prices. It's an excellent platform for creative services, such as graphic design, writing, video editing, and more.
URL: www.fiverr.com
4. Guru
Guru is a platform that caters to both freelancers and businesses seeking freelancers. It offers a workspace to manage projects, collaborate, and communicate with clients. Freelancers can showcase their work, highlight their skills, and apply for various projects.
URL: www.guru.com
5. PeoplePerHour
PeoplePerHour is known for its focus on digital services, making it ideal for freelancers in fields like web development, design, content creation, and digital marketing. Freelancers can create "Hourly," fixed-price offers for specific services, or bid on projects posted by clients.
6. Rozee.pk
Rozee. pk is a Pakistan-based job portal that offers a section dedicated to freelance jobs. It's a platform where local businesses and entrepreneurs often post freelance projects, making it a valuable resource for freelancers looking for opportunities within Pakistan.
URL: www.rozee.pk
7. Truelancer
Truelancer is a platform that covers a wide range of freelance services, including writing, design, development, and marketing. It allows freelancers to showcase their skills, bid on projects, and collaborate with clients.
URL: www.truelancer.com
8. SimplyHired
SimplyHired is a job search engine that also features freelance opportunities. Freelancers can search for projects, filter results by location and job type, and apply directly to the clients.
URL: www.simplyhired.com
9. We Work Remotely
While not exclusively a freelancing platform, We Work Remotely lists remote job opportunities in various fields. It's a great place to find remote freelance work with international clients.
10. Toptal
Toptal is a highly selective platform that connects top freelancers with clients, mainly in the fields of software development, design, and finance. The platform has a rigorous screening process to ensure the quality of freelancers.
URL: www.toptal.com
In conclusion
Freelancing platforms provide an excellent avenue for individuals in Pakistan to earn money online by offering their skills and expertise to a global clientele. Whether you're a writer, designer, developer, or marketer, these platforms can help you establish your online earning career. Remember to create a compelling profile, showcase your portfolio, and deliver high-quality work to build a successful freelancing business.