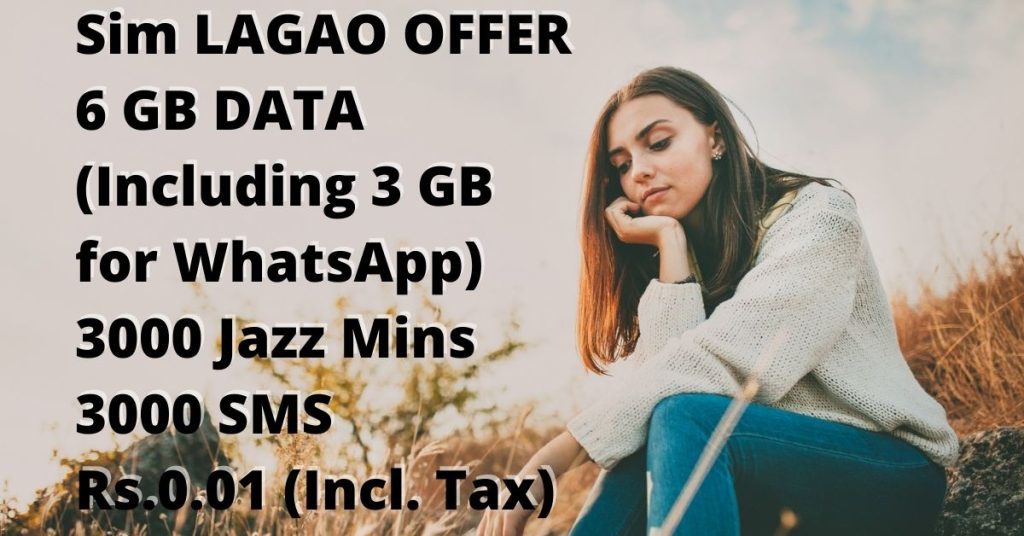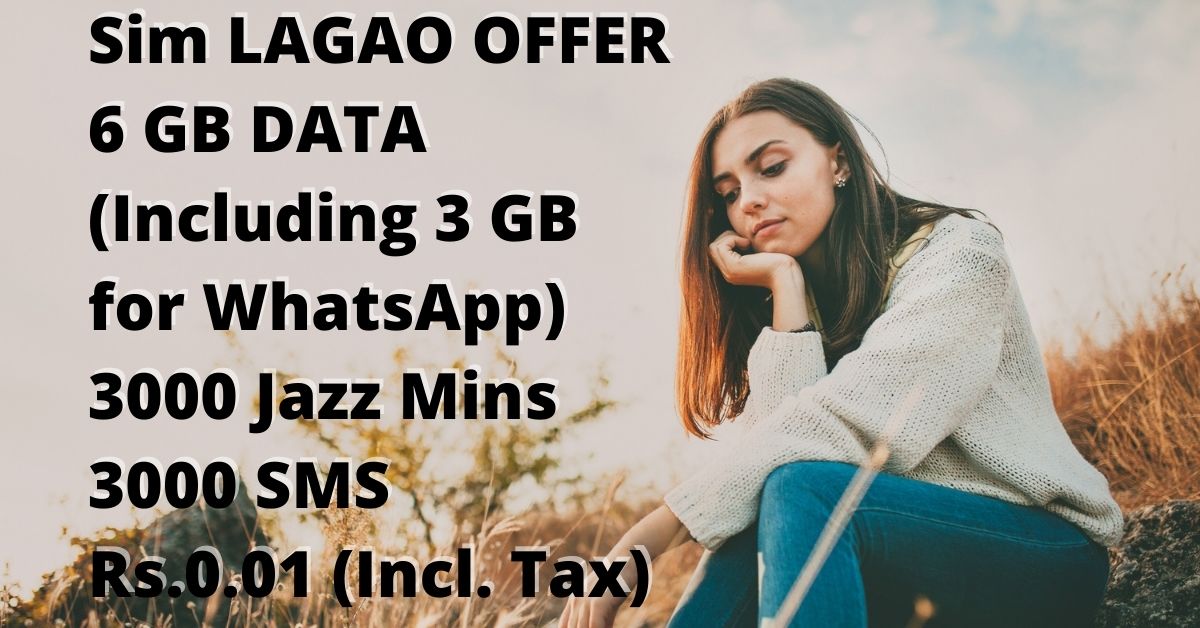 Now the jazz users who have not used their sim for about a month can get benefit from this new Jazz Sim lagao offer.
How to Subscribe to Jazz Sim Lagao Offer?
Reinsert the jazz sim and Dial the code *551# from your phone.
The service will be approved in a few minutes of delivering the code.
Jazz Sim Lagao Offer is useful for 60 days from the day of subscription.
To review the status of the proposal, you can dial the code *553*2#. To check info associated with the remaining data of the offer, you can dial code #*551*3#
Jazz Telecom Company launched Jazz Sim Lagao offer 2021 for those users who did not utilize their Sim for the last 60days.
Jazz Family has evolved as the biggest source of Communication for the People.
Jazz sim lagao offer 2021
Users who did not utilize their sims for a long time can get Free Minutes and SMS from this offer. Insert the Sim in the Mobile phone and just send SMS on *551#.
With this offer, You can easily get Free 6GB Data Whatapp 3GB for two months with the Jazz Sim Lagao Offer.
Jazz sim lagao offers 2021 gives you:
Free Minutes 3000,
Free SMS 3000,
Internet Data 1.5 GB.
In order to get benefit from this sim lagao offer:
Reactivate your unused Jazz SIM.
Dial *551#
Get 3000 Jazz Mins, SMS & 6 GB FREE.
If You Have purchased a new Sim Or You did not use your Sim used for one month then You Will Get:
1500Mbs Internet Data
3000 SMS, Minutes
Free For 60 Days.
Jazz Sim Lagao Offer 2021 is the Best Offer of this year.
Here are the insensitive Of Jazz Sim Lagao Offer 2021
50Mbs, Sms, And Minutes Daily.
Internet Mbs can be used whole day.(except 9 pm-1 am)
Free Jazz To jazz minutes can be used whole day.(except 6pm-10pm)
Free Sms Can be used the whole day.
In order to Activates Jazz Sim Lagao Offer 2021
Dial *551# To Activate
Offer Validity Is 60 Days
Rules And strategies Of Jazz
Consumers will get 50 jazz + Warid minutes daily for a period of 60 days.
Minutes will not be usable from
6 PM – 10 PM.
Free MBs cannot be used during these hours 9 PM – 1 AM
Bonus on Usage will be available for the first 90 days.
Here is a new offer by jazz known as Jazz Sim offer 2021. Below are the dialing Code and Status Check code for the offer
JAZZ SIM LAGAO OFFER
Subscription Fee Rs.0.01+Tax
Subscription Code *551# 60 days
ValidityStatus Code *553*2#
Info Code *551*3#
Data 6 GB
Jazz
Minutes 3000
SMS. 3000
Jazz New Sim Offer
Price Rs.99+Tax
Free Minutes 100
Free SMS 100
Internet Data 2 GB
Validity 03 days
Subscription Code Dial *191#
Term and Conditions:
Upfront Acquisition offer
Conclusion
Jazz sim lagao offer is a very good initiative from jazz company. The users must get benefit from the offer. For further queries about this offer, you can contact customer care.