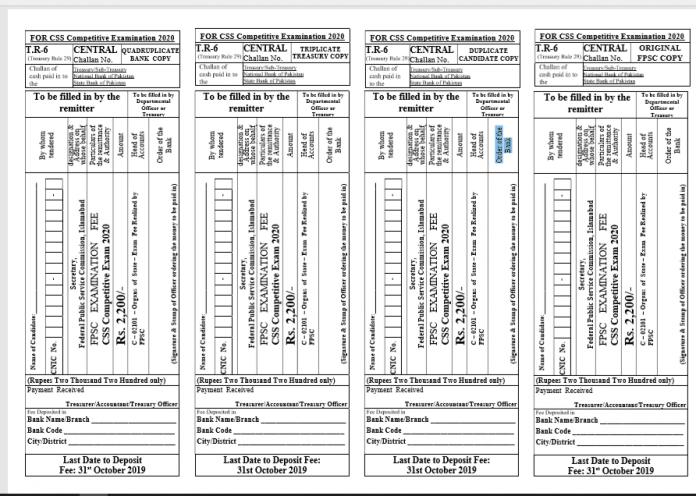 FPSC challan forms 2023 Download pdf. You can download two challan forms for CSS and all competitive exam Challan Forms (Recruitment to BS-16 & above) 2023.
Download: Challan Form for Competitive Examination (CSS) – 2023
Download: Challan Form (Recruitment to BS-16 & above) 2023
FPSC Challan Form
The Federal Public Service Commission (FPSC) is a government agency recruiting civil servants for various federal government departments and organizations. To apply for FPSC jobs, candidates are required to submit a challan form to pay the application fee. The FPSC challan form is a document that contains details of the applicant and the amount to be paid for the application fee.
It is available on the official website of the FPSC and can be downloaded and printed by the applicant. The challan form has three copies, one for the applicant, one for the bank, and one for the FPSC. After paying the fee at the designated bank, the applicant must attach the bank copy of the challan form with their application form and submit it to the FPSC. The challan form is an essential document in the FPSC recruitment process and must be filled and presented correctly to avoid any delays or complications.