Attitude Quotes in Urdu are a wonderful way to get into the spirit of things. It is one thing to be a good example for others but it is another thing to be a good example for yourself. Nothing else matters if you are not your own best example. If you want to have a successful future, you need to have a good attitude towards yourself and others.
Nothing less can do. The best attitude quotes in Urdu for girls would be ones that tell them that there is nothing to be ashamed of because you are doing all you can to make yourself better. The best way to show this attitude is to be positive and grateful.
Attitude Quotes in Urdu for boys need to be ones that support them with the knowledge that they can achieve anything they put their mind to. They should be told that there are no limits to what they can achieve and that there is nothing that they cannot accomplish.
Always work today, on today's day. It is today that will last forever. You can learn much today. Remembering these attitudes can go a long way in making sure that you are doing all you can for the future of your son or daughter.
Attitude Quotes in Urdu 2022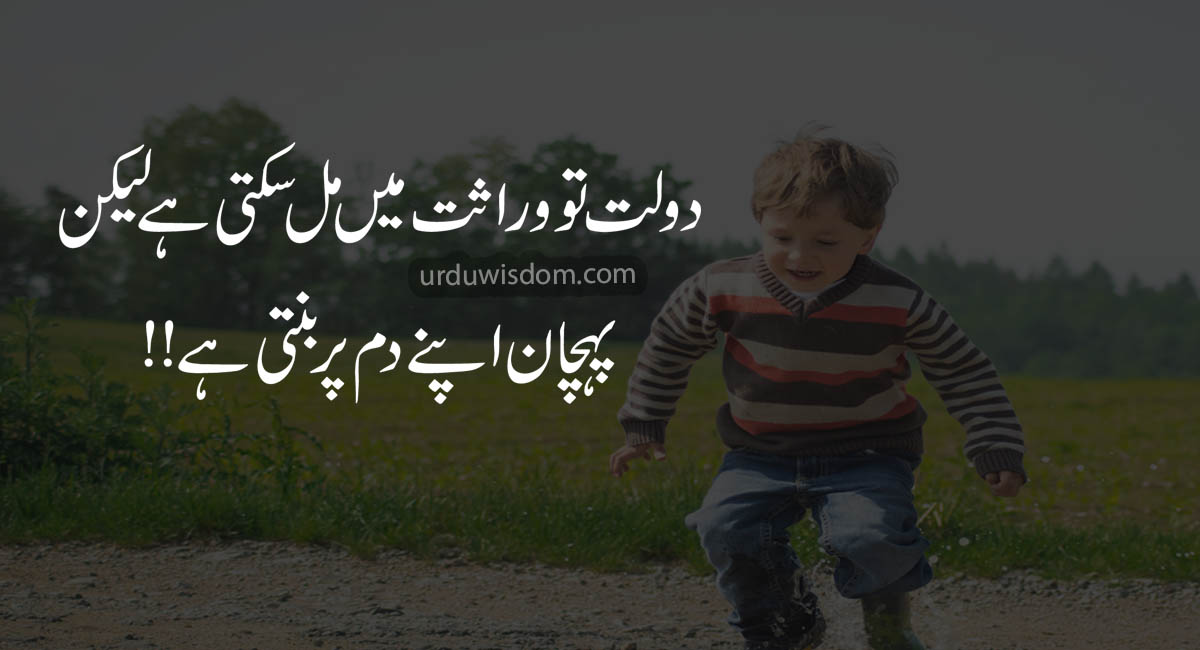 Daolat to Varasat mein Mill jati hay
Maghar Pehchan apnay Damm Pai Banti hay
دولت تو وراثت میں مل جاتی ہے
مگر پہچان اپنے دم پہ بنتی ہے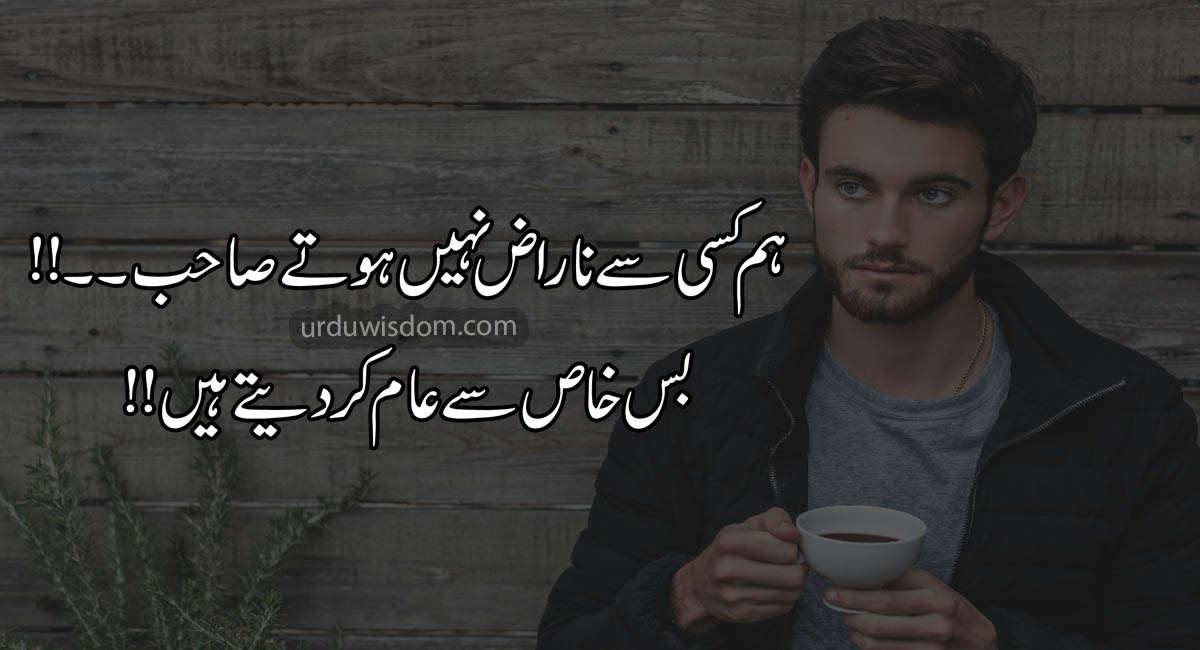 Hum Kissi Say Naraaz Nahe Hotay Sahib
Bus khaas say aam kar daitay Hain
ہم کسسی سے ناراض نہی ہوتے صاحب
بس خاص سے عام کر دیتے ہیں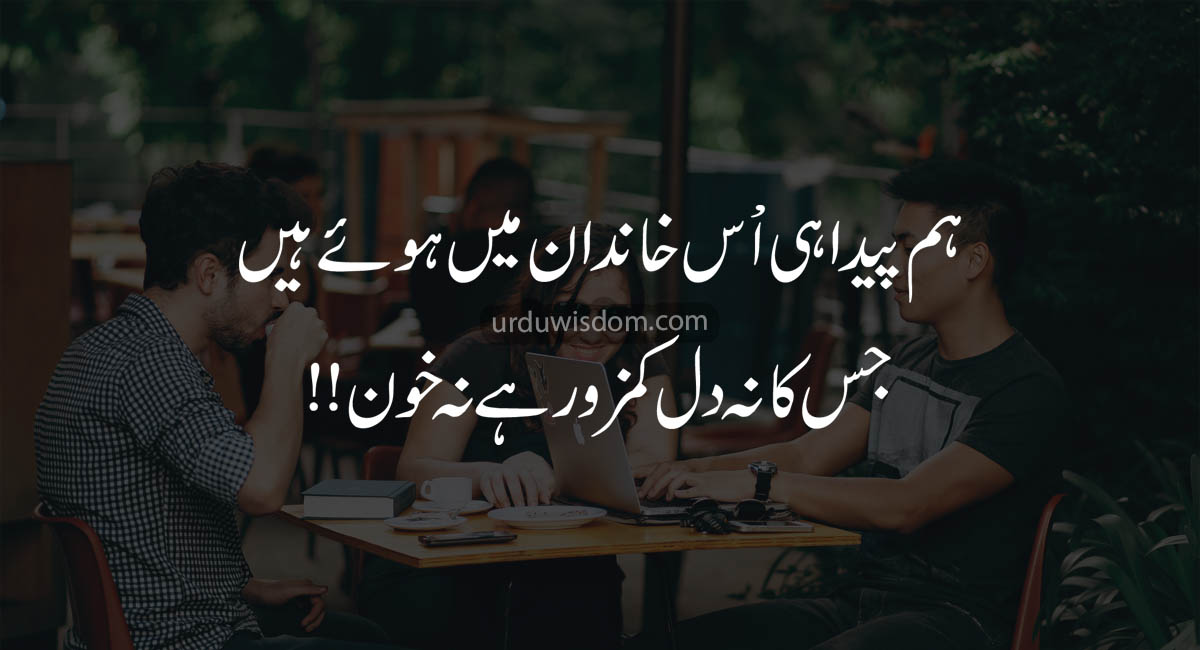 Hum paida he us khandaan Mein Hoya Hain
Jis ka nah Dil Kamzoor hay Nah Khoon,,,,,,,,,,,
ہم پیدا ہی اس خاندان میں ہوئے ہیں
جس کا نہ دل کمزور ہے نہ خون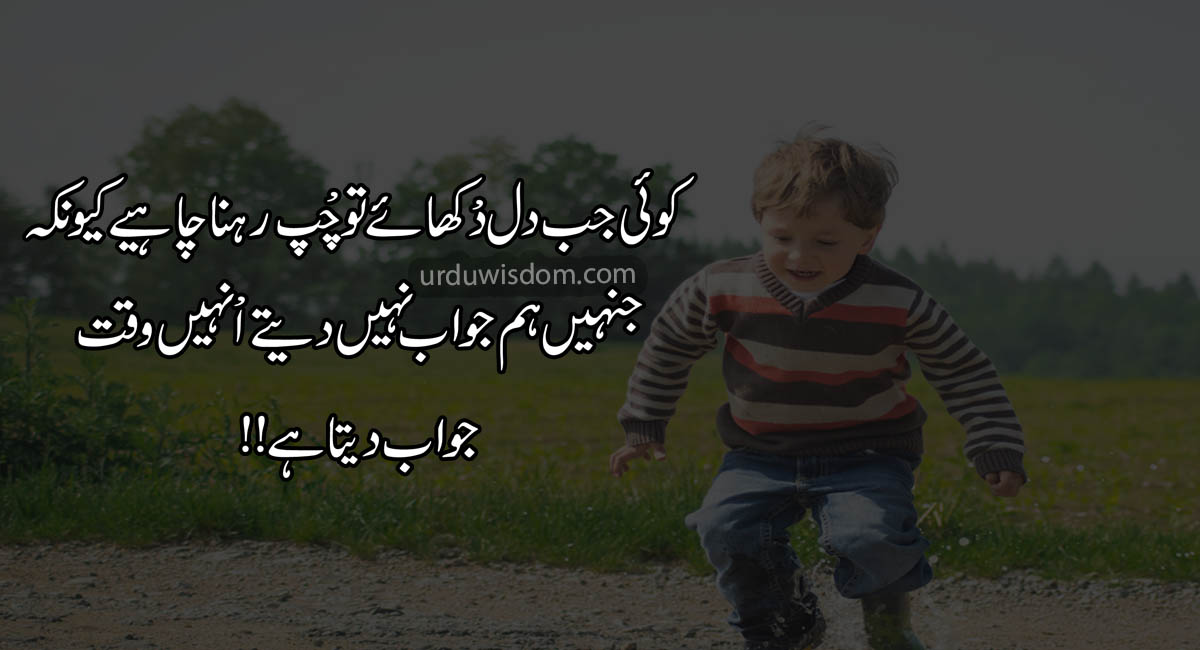 Koi Jab Dil Dukhaye To Chup rehna Chaye Kion keh
Jinnain Hum Jawab nahe Daitay unain Waqt Jawab
daita Hay,,,,,,,,
کوئی جب دل دکھائے تو چپ رہنا چاہئے کیوں کہ
جنہیں ہم جواب نہی دیتے انہیں وقت جواب دیتا ہے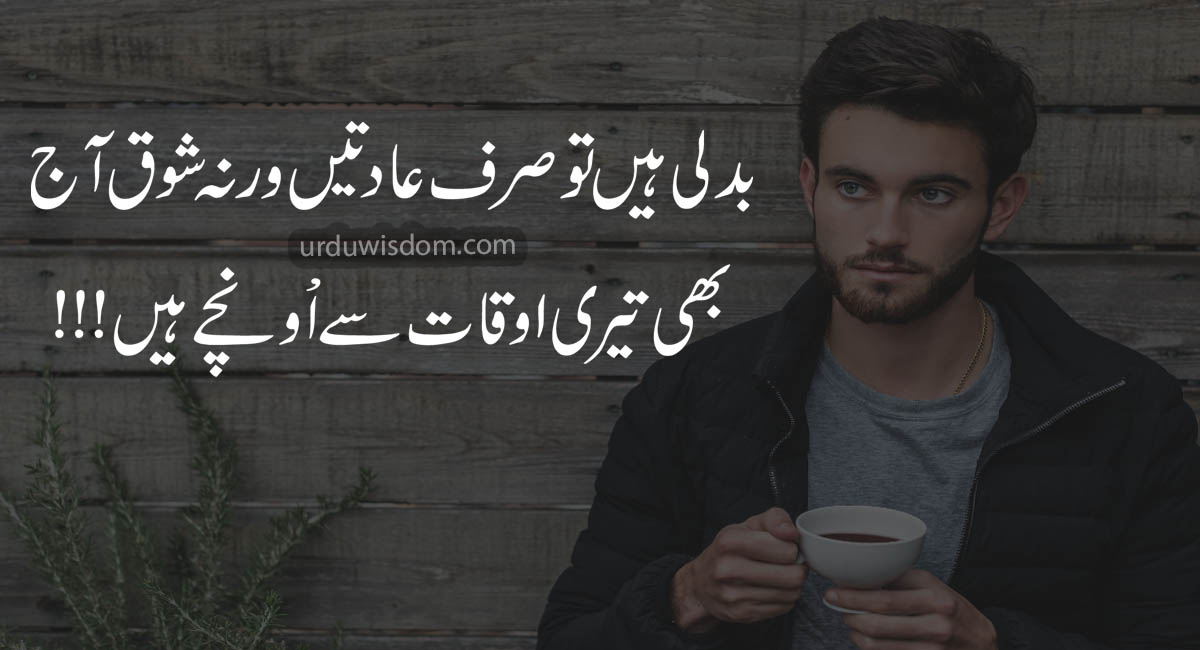 Badli hain to sirf aadtain warna shaoq
Ajj bhe tere aokaat say onchay hain…
بدلی ہیں تو صرف عادتیں ورنہ شوق
اج بھی تیرے اوقات سے اونچے ہیں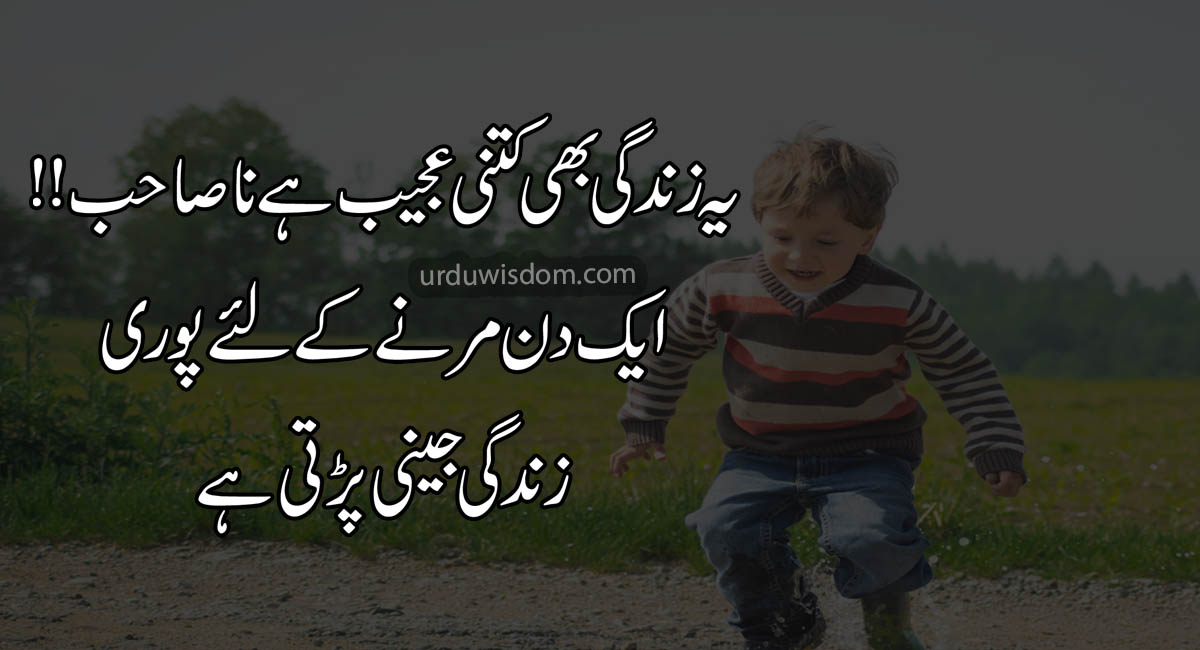 Yeh Zindagi bhe kitni Ajeeb hay na sahib..
Eak din marnay kay lya..
pori zindagi jeena parta hay.
یہ زندگی بھی کتنی عجیب ہے نہ صاحب..
ایک دن مرنے کے لیے پوری زندگی جینا پڑتا ہے.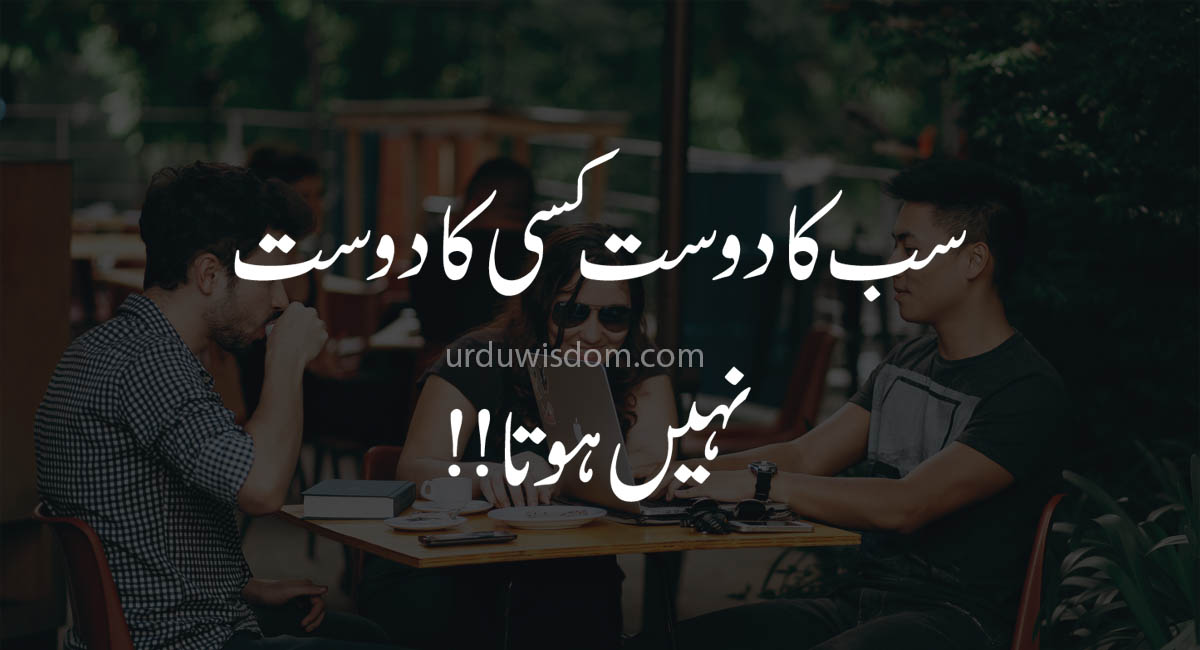 Sab ka Dost kisi ka bhe Dost
Nahe hota,,,,,,,,,,,
سب کا دوست کسی کا بھی دوست نہیں ہوتا
Attitude Quotes for boys in Urdu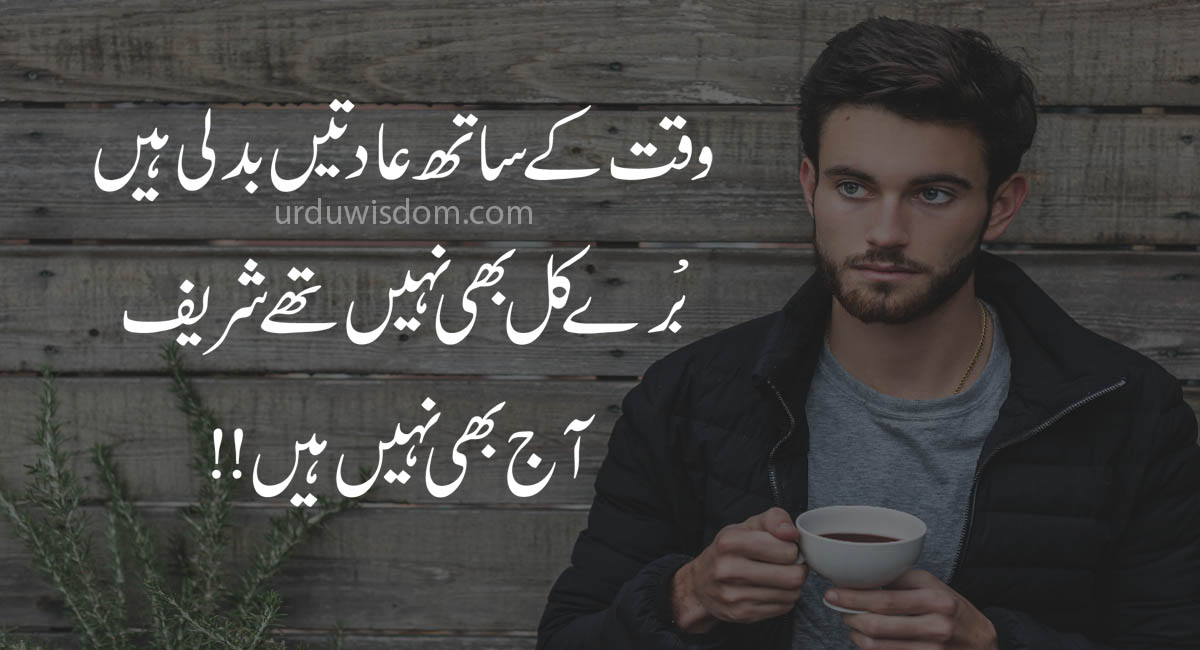 Waqt kay Sath aadtain badli hain'
Burray kal bhe nahe thay'
Shareef aaj bhe Nahe Hain
وقت کے ساتھ عادتیں بدلی ہیں'
برے کل بھی نہی تھے'
شریف آج بھی نہی ہیں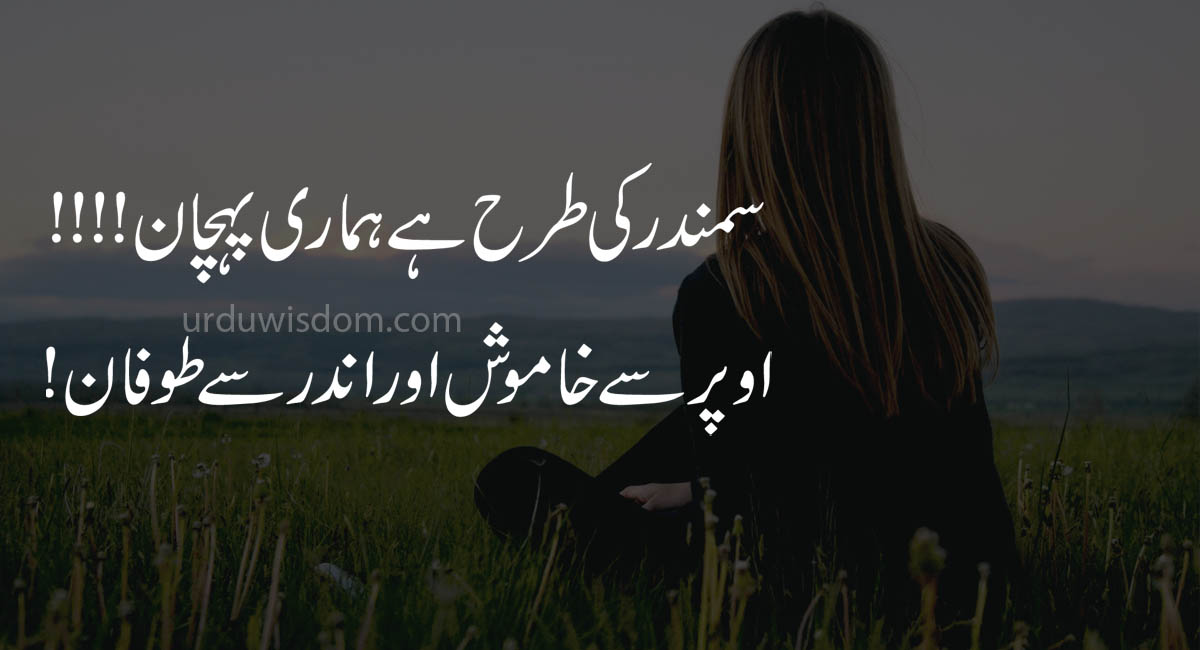 Samandar ke tarha hay hamari Pehchaan'
Oper say khamoosh andar say Dofaan
سمندر کے طرح ہے ہماری پہچان'
اوپر سے خاموش اندر سے طوفان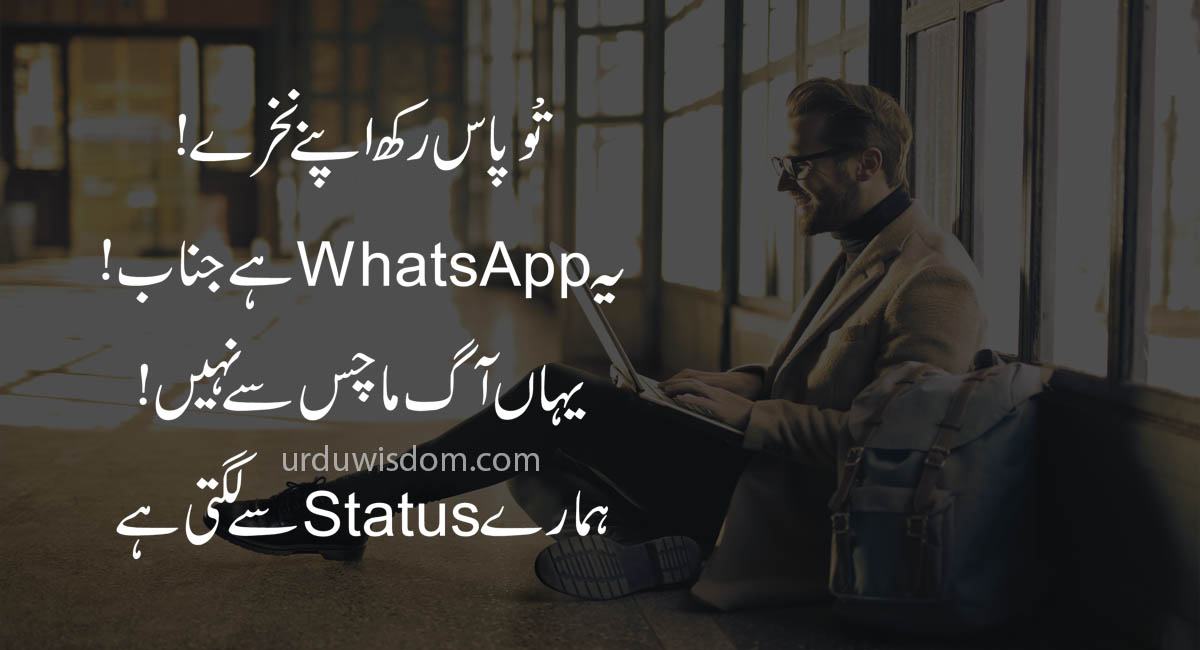 Toon pass rakh apnay nakhray,
yeh Whatsapp hay janab,
yahan aaag machis say nahe'
hamaray status say lagti hay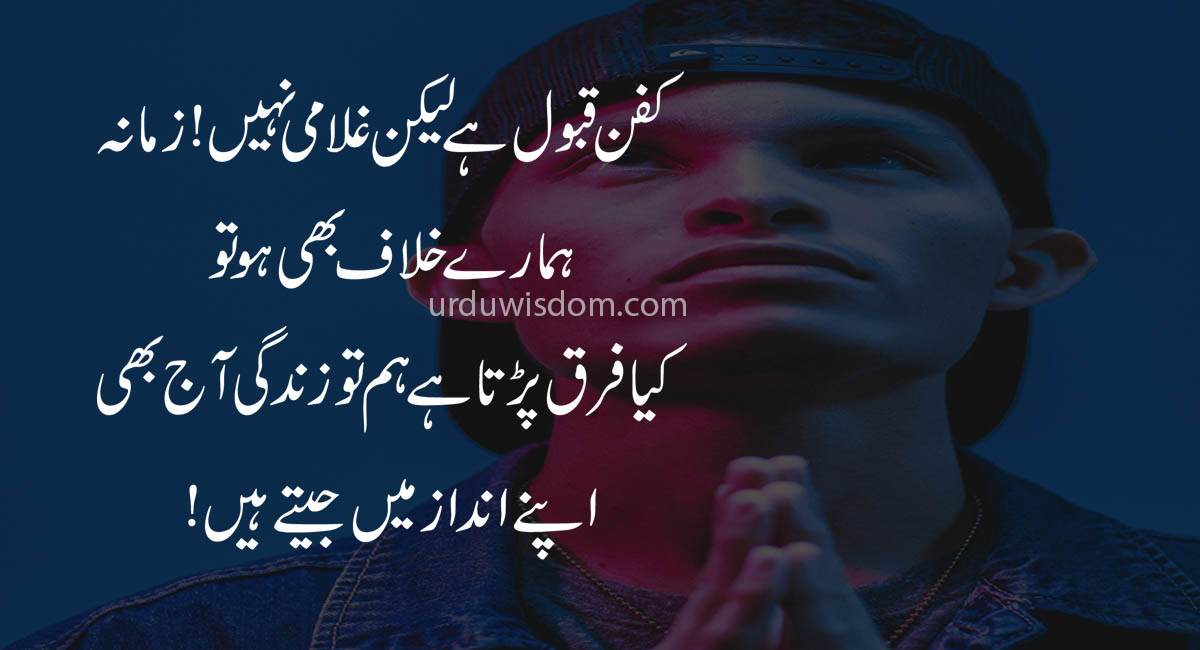 Kafan kabool hay magar ghulami nahe'
Zamana hamaray khelaaf bhe ho to kya farq parta hay'
hum to zindagi aaj bhe apnay andaaz mein jeetay hain
کفن قبول ہے مگر غلامی نہی'
زمانہ ہمارے خلاف بھی ہو تو کیا فرق پڑتا ہے'
ہم تو زندگی آج بھی اپنے انداز میں جیتے ہیں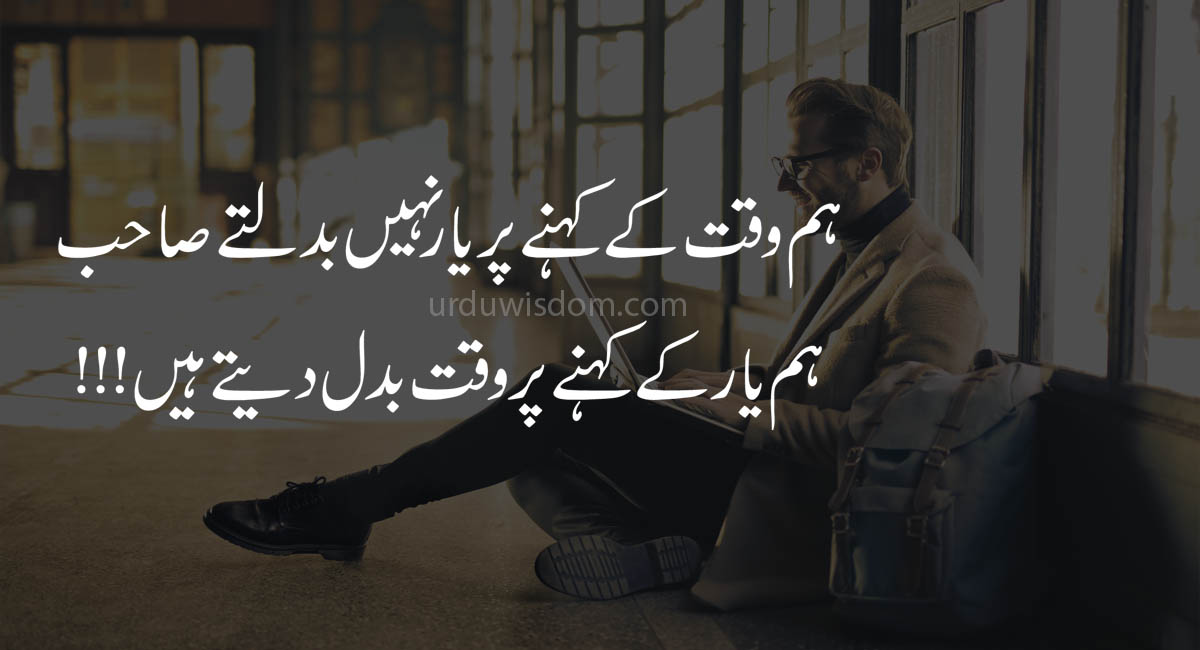 Hum waqt kay kehnay pa yaar nahe badaltay sahib'
Hum yaar kay kehnay pa wakt badal daitay hain
ہم وقت کے کہنے پریار نہیں بدلتے صاحب'
ہم یار کے کہنے پا ووقت بدل دیتے ہیں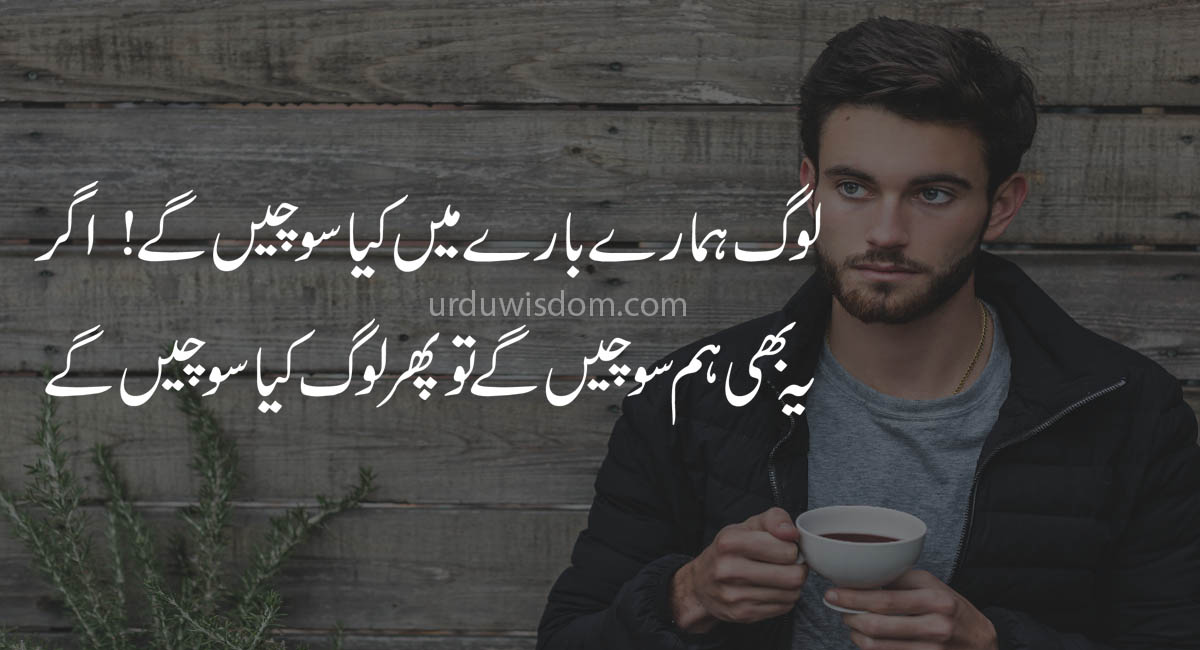 Log hamaray baray mein kya sochain gay ,
Agar yeh bhe hum sochain gay to phir log kya sochain gay
لوگ ہمارے بارے میں کیا سوچیں گے ,
اگر یہ بھی ہم سوچیں گے تو پھر لوگ کیا سوچیں گے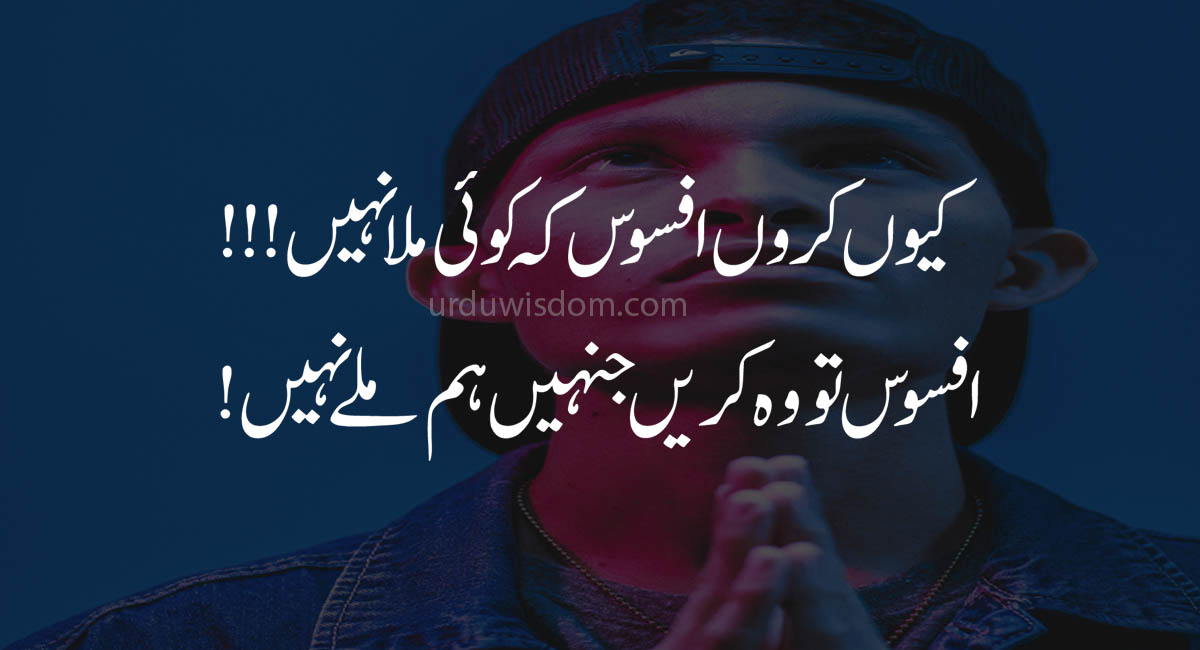 Kion karon afwsos keh koi mila nahe'
Afsos to wo karain jinhain hum milay nahe"
کیوں کروں افسوس کہ کوئی ملا نہی'
افسوس تو وہ کریں جنھیں ہم ملے نہیں"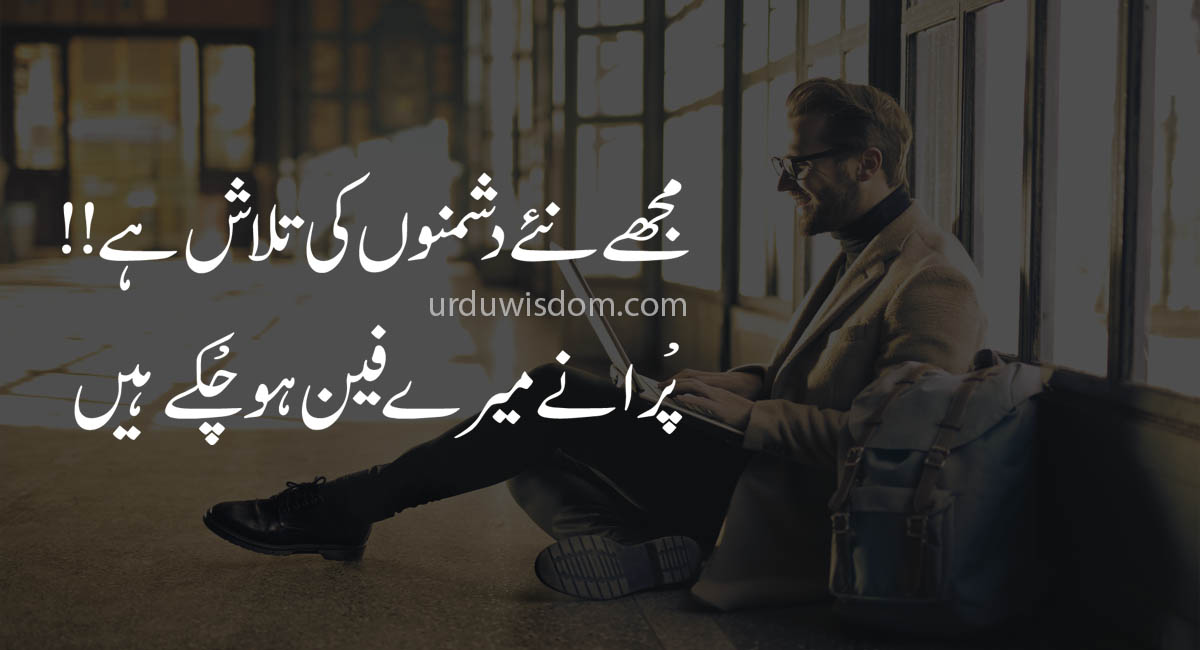 Mujhay naye dushmano ke talaash hay,
Poranay maray Fan ho chukkay hain
مجھے نئے دشمنوں کی تلاش ہے,
پورانے میرے فین ہو چکے ہیں
Attitude Quotes for girls in Urdu;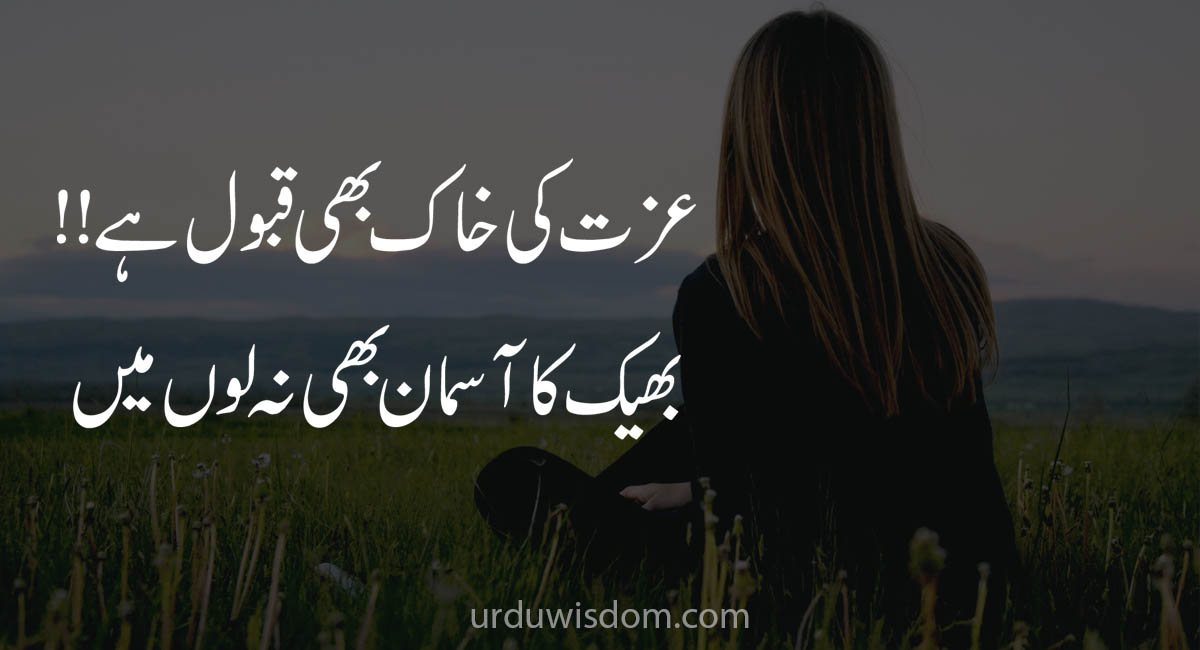 Izzat ke khaak bhe Qabool hay,
Bheek ka Aasmaan bhe nah lon mein.
عزت کے خاک بھی قبول ہے
بھیک کا آسمان بھی نہ لوں میں.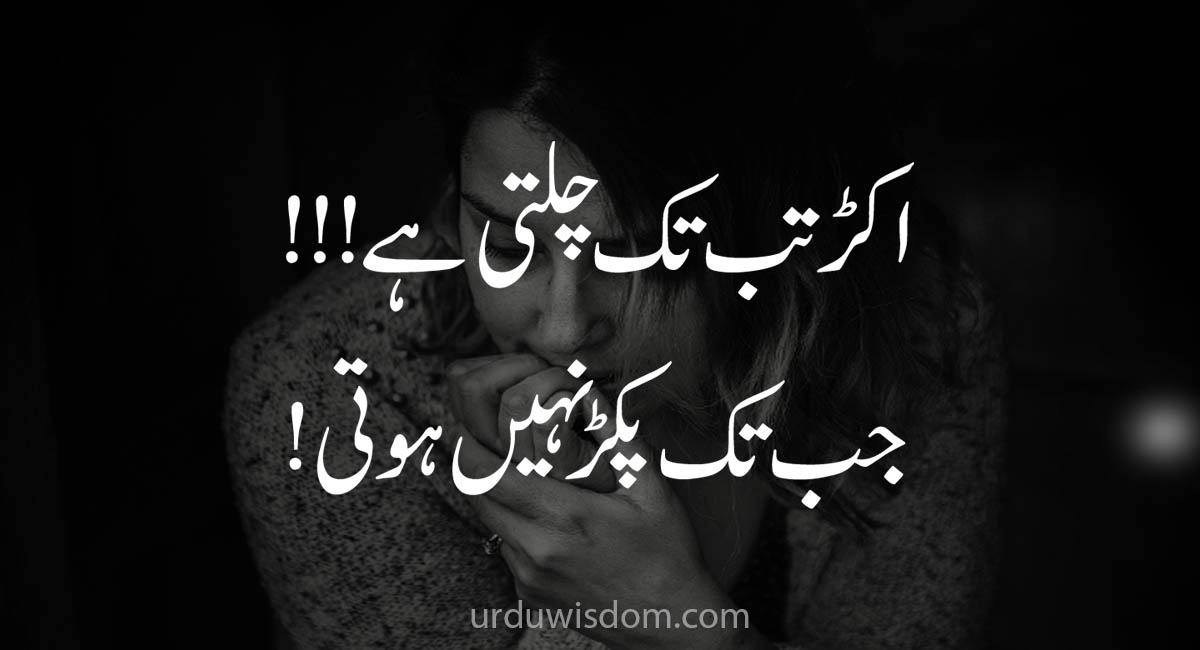 Akkar tab tak chalti hay jab…..
Jab tak pakkar Nahe Hoti,,,,,,,,,,,,
اکڑ تب تک چلتی ہے
….. جب تک پکڑ نہیں ہوتی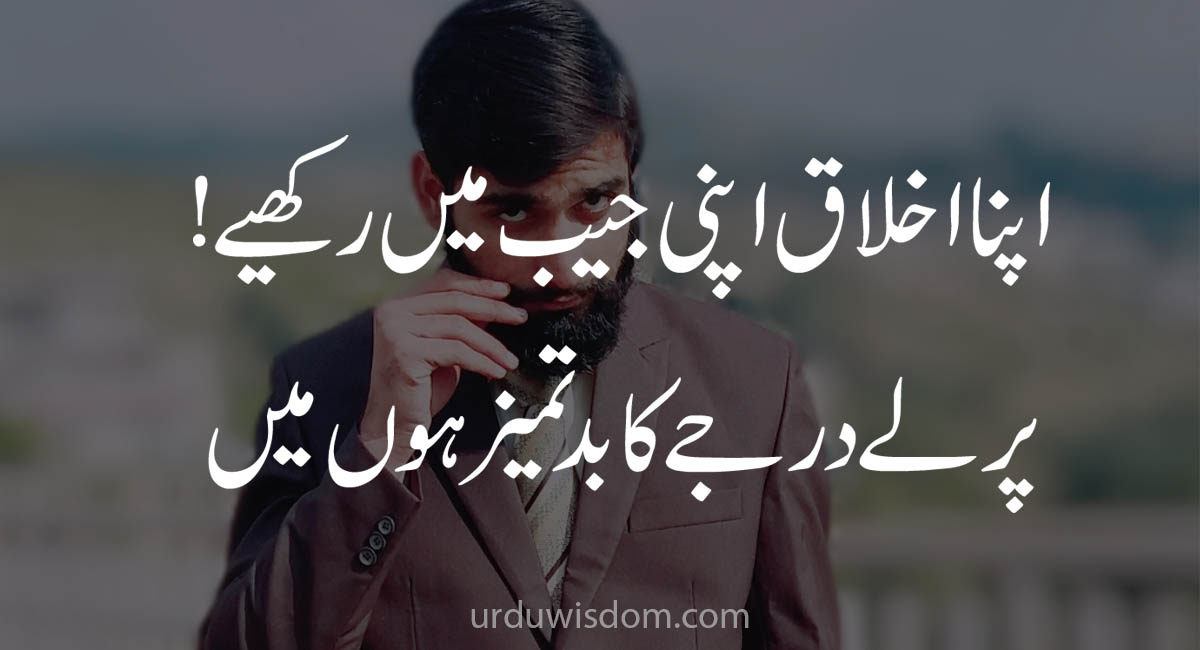 Apna Akhlaaq Apni Jaib mein Rakhya
Parlay darjay ka badtameez hon mein
اپنا اخلاق اپنی جیب میں رکھئے
پرلے درجے کا بدتمیز ہوں میں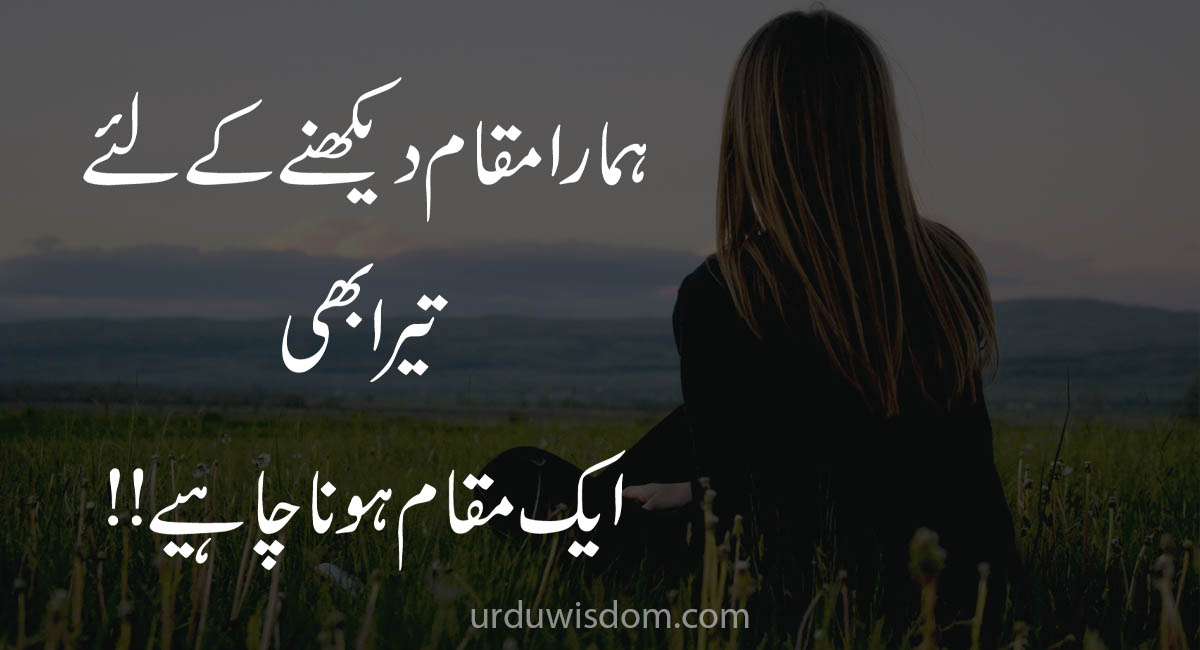 Hamara Makkam Daikhnay k lya
taira bhe Ik makaam hona Chaye
ہمارا مقام دیکھنے کےلئے
تیرا بھی اک مقام ہونا چاہئے
They need to be reminded of the good things in their lives and what they still have yet to achieve. They should be reminded that the things they do now are their responsibility and not anyone else's. Every day is a great day to live and learn. In fact, there are so many things that you can learn today that there is no time like the present to start with. Some of the best attitude quotes in Urdu for boys are.
I hope you have been enjoyed this beautiful attitude quote post. If you like to read it you should share and comment on it. Thanks