You can find the Aquarius horoscope in Urdu (Aquarius 21 January to 20 February) here. Aquarius, you are in for a year of change and growth 2023. With Saturn moving out of your sign and Venus entering your self-expression sector, you will feel more confident and self-assured.
برج دلو آج کا دن کیسا گزرے گا
آج اپنی گھریلو یا شادی شدہ زندگی میں تبدیلیاں لانے کی کوششوں میں مصروف ہو سکتے ہیں۔آپ کو آج اپنے دوست احباب کے ساتھ گپ شپ کرنے کے مواقع بھی میسر آ سکیں گے۔آپ کو دوسروں کی باتیں سننے کا حوصلہ ہی پیدا نہیں کرنا چاہئے بلکہ انہیں بولنے کا موقع بھی فراہم کرنا چاہئے تاکہ وہ اپنے دلی جذبات کا واضح اظہار کر سکیں۔اپنے حلقہ احباب میں شامل کسی بھی خاتون سے بحث و تکرار میں ملوث ہونے کی کوشش نہ کریں بلکہ مصلحت پسندی سے کام لے کر اپنا دامن بچائیں۔اگرکوئی ایک بھی فردآج آپ سے اختلاف رائے کااظہار کرے تواسکابرا مت منائیں۔آج آپکی پیارکرنے کی صلاحیت حیران کن حدتک دوسروں کو متاثر کر سکے گی۔
The easiest way to humiliate them is to impose restrictions against their will. If given, no matter how minor that restriction is, their lives will be ruined. These people are also proactive in love and do not hesitate to break hearts. If your Zodiac sign is Aquarius, read your Aquari horoscope in Urdu.
Today's Aquarius Horoscope in Urdu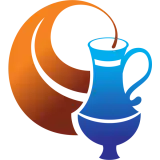 When things are good, you engage in frivolous activities, and what will be achieved when you don't value time.? Catch the benefit of this good opportunity. Today's Aquarius horoscope in Urdu.
Tomorrow's Aquarius Horoscope in Urdu
Do not change your position frequently or plan or strategize until you have something in hand. First, make yourself financially strong, then see what you can do. From which you also get profit. Tomorrow's Aquarius Horoscope in Urdu gives an excellent look at your star.
Aquarius Horoscope in Urdu 2023
You are balancing your material and non-material needs. Saturn, which plays rules
In your spiritual life, you will enter empathy, helping you understand how to bring life to the intangible. As the planet of protection moves through your second house of values ​​and possessions over the next three years, you will also have an opportunity to value your self-esteem.
Being more accountable for your actions and responsibilities will strengthen your pride and self-esteem, possibly leading to a better financial position.
Your career-ruling planet, Pluto, will enter Aquarius as an individual, leading to an exciting new chapter in your professional life. Pluto will illuminate your first house of appearance and your own for the next two decades, making your star shine. This transit will provide ideal conditions for you to find something to do on your own or start a new career.
Aquarius horoscope in Urdu monthly
Your 11th house of friends will be in effect till the 1st of this month. Your social engagements will increase. Social media play a significant function in this. Love will be less important this month; friendship and group activities will be more critical. Last month you were inclined towards power and influence; this month, you will seek friendship from your beloved.
When the Sun is in the eleventh house, often a friend "progresses" to the level of your beloved. Sometimes friends play the role of Cupid and introduce you to someone special. On the 21st, the planet of love will enter your twelfth house of spiritual affairs. Now spiritual harmony in love will become more critical.
When spiritual harmony is achieved, almost every love complication
can be removed. And if there is no, almost every problem seems incurable. Now your thinking will be very romantic with love. Rupees, money, physical beauty, high position, nothing will matter. If it is essential, then feel the love. If you do this sincerely
, believe all your problems can be solved.
Financial matters also need attention and hard work at this time. If you work hard, you will be awarded. Mars will spend this month in your house of wealth, suggesting that sales, marketing, advertising, and good media use will contribute to your prosperity. The health and energy situation will be excellent throughout the month.
You can further improve your health by following the advice given in the annual report. Your career looks vibrant and successful this month. Your primary focus is not on it but on still getting success. Venus will enter your 10th house on the 2nd and spend a fixed month here. This indicates that the overall status of your house will increase. Read your monthly Aquarius star horoscope in Urdu.