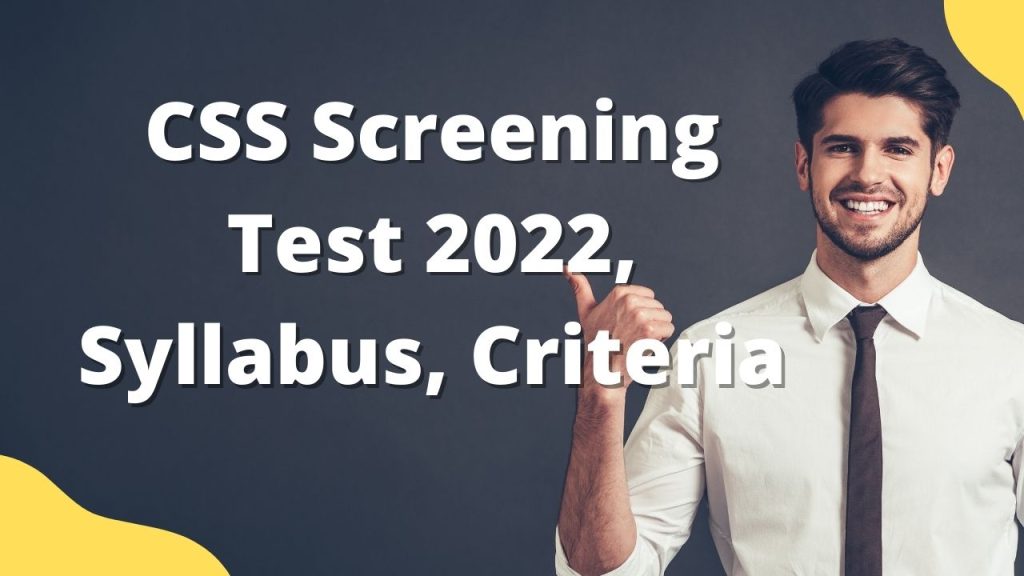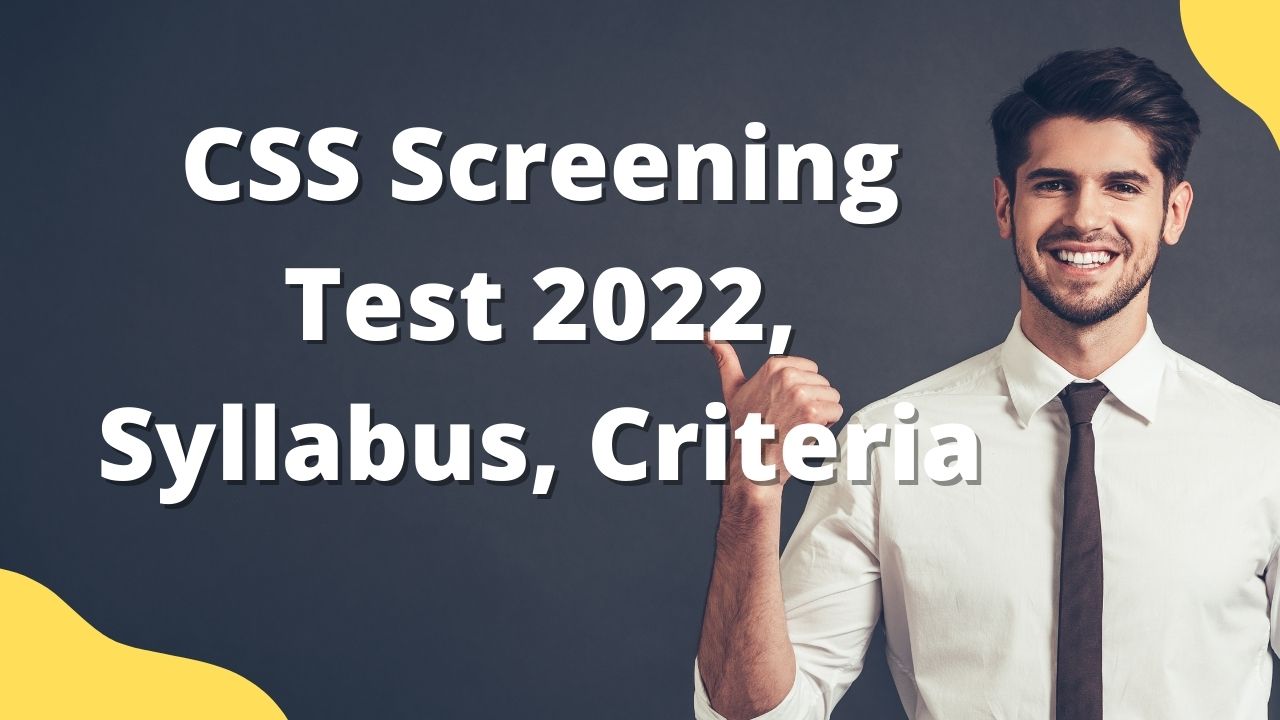 FPSC has announced the CSS Screening Test 2022. This test will be comprised of 200 marks where has the passing marks are 66 of the total marks. The purpose behind this initiative is to lessen the burden on the system and to speed up the resulting process as well.
It has been said that after the PMT only serious candidates will be able to sit in the CSS exam hence duration would be e shrink from two years to one year for the whole process. In adding the written exam, result, and interview. FPSC stated they will upload model papers for aspirants to allow them to comprehend the ins and out of the screening test syllabus would be shared in detail no calculator would be allowed during PMT. Answer key will be shared on the same date.
CSS Screening Test Syllabus:
Subjects
Marks (200)
Islamic Studies / Civics & Ethics*
20
Urdu Grammar usage, Translation
20
English vocabulary, Grammar usage, Comprehension
50
General Abilities:
60
Basic Arithmetic, Algebra & Geometry
Logical problem solving and analytical abilities
Mental Abilities
General Knowledge:
Everyday Science
Current Affairs
Pakistan Affairs
50
MCQ Based Preliminary Test (MPT) For CSS Competitive Examination 2022
MCQs based preliminary test MPT for CSS competitive examination 2022 apply online well before 15th December 2021.
1. Federal public service commission FPSC will hold MCQs based preliminary test MPT on 28th February 2022 Sunday it is mandatory to qualify MPT for appearing in main written CSS competitive examination 2022 the recruitment to post in BS-17 in 12 occupational group services of the federal government.
MPT it is likely to be held following centres depending upon the availability of sufficient candidates
| | | | | |
| --- | --- | --- | --- | --- |
| Abbottabad | Bahawalpur | D.G khan | D.I Khan | Faisalabad |
| Gilgit | Gujranwala | Hyderabad | Islamabad | Karachi |
| Lahore | Larkana | Multan | Muzafarabad | Peshawar |
| Quetta | Rawalpindi | Sargodha | Sukkar | Turbat |
Eligibility.
Both male and female including special persons having at least second devision bachelor's degree and between the ages of 21 to 30 years are eligible. The upper age limit is relaxable by two years for category is mentioned in in rule 6 of CSS competitive examination rules 2019 and onwards subject to fulfillment of documentary requirements the cut off date for determining the eligibility of the candidate in terms of age qualification domicile etc is 31st December 2021.
Procedure for submission of application:
All experience may apply online for preliminary MCQs test during the period 28 November to 15 December 2021.
Online application challan form rules and syllabus for CSS competitive examination are available on FPSC website www.fpsc.gov.pk
Date for submission of online application is 15th December 2021.
Candidates are advised to:
A) deposit rs 250 as exam see before the closing date in the nearest government treasury state Bank of Pakistan national Bank of Pakistan under the account head C02101 organs of state exam fee and bring original challan form at exam centre at the time of appearing in the test.
B). Download computer generated admission certificate from FPSC website in this regard no intimation shall be sent through post etc.
C). Be informed that examination centre one selected should not be changed no request in this regard Shelby entertained thereafter.
D). Correctly enter si NIC number and date of birth in online form wrong entry may lead to rejection.
E). Strict compliance of CSS rules is required and their acceptance by candidate is a prerequisite.
F). FPSC has zero tolerance against cheating and candidates are required to be fully aware of it.
Thanks for reading this article. I hope you got all kinds of information regarding the CSS screening test.